Reporting Deputy: Sergeant Daniel Milbrandt
File #S231940041
Update:
On July 13, 2023, the Palm Desert Investigations Bureau assumed the investigation and developed investigative leads implicating Adrian Fuentes, a 26-year-old resident of Indio. On August 14, 2023, Fuentes was taken into custody at the Palm Desert Sheriff's Station and booked at the John Benoit Detention Center for three counts of assault with a deadly weapon.
Details:
On July 13, 2023, at 2:50 p.m., deputies responded to the intersection of Bob Hope Drive and Casino Way in Rancho Mirage regarding a shooting at several occupied vehicles. Upon arrival, deputies discovered two vehicles were struck by gunfire, and an occupant of one of the vehicles sustained minor injuries. The victim was treated and released at the scene by medical personnel. A third victim later reported their vehicle was struck by gunfire, and they were unharmed.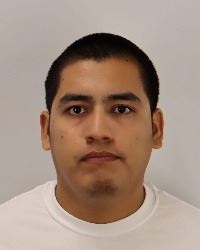 Witnesses described the suspect's vehicle as a newer red sedan that fled the scene northbound on Bob Hope Drive. Currently, investigators are attempting to establish a motive for the shooting.
Anyone with information on this crime is asked to call Investigator Hickok at 760-836-1600.
For media inquiries regarding this incident please contact the Media Information Bureau.
Find your latest news here at the Hemet & San Jacinto Chronicle