(Soboba Foundation Counts)
Thanks to a generous grant from the Soboba Foundation, West Valley High School in Hemet has been able to provide fine arts classes for its special education students. Art is offered every other week and music has become a weekly class. Overseen by the Exceeding Everyone's Expectations campus club, the program of Count on Art began about five years ago.
The Soboba Foundation, a nonprofit arm of the Soboba Band of Luiseño Indians, continues to fund the program each year and those involved couldn't be happier. Artist Laura Ryan and musician Billy Tsounis love what they teach and love learning from the students.
"I adore the kids; to see them succeed in a project is so rewarding," said Ryan, who has been a member of the Hemet Valley Art Association for about 15 years. "They are very creative and often their ideas are brilliant. I give careful thought to what I bring to them. I want them to be a little challenged by the work but to also have a good opportunity to be successful in the project."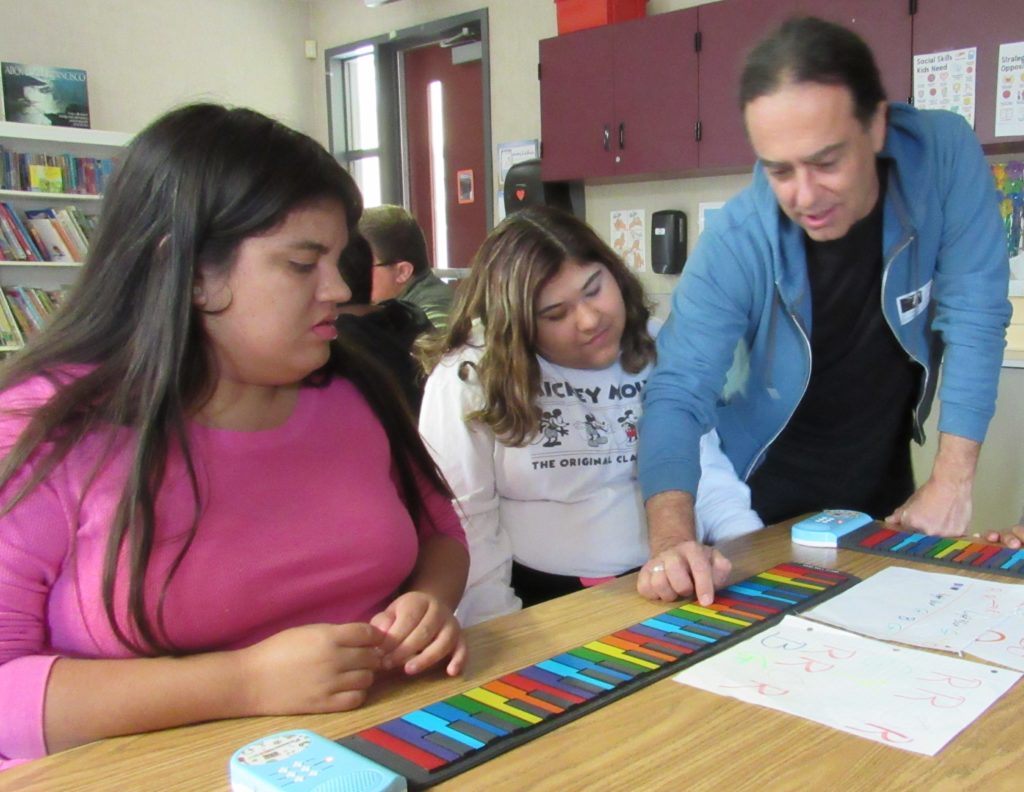 Tsounis has been teaching music at the school for about five years. He studied guitar, piano, music theory and counterpoint throughout high school in South Africa, then attended and graduated from the Berklee College of Music in Boston where he lived and played music for about 11 years in the northeast before moving to Southern California.
"What I like best about teaching these classes is the enthusiasm of the students and their random and uninhibited approach to creativity and performing, which is actually the root of it all in most forms of music/art," he said. "I find it personally rewarding in the way that I have the opportunity to witness everybody's unique personality and the possibility to uplift their mood through music."
Lead teacher Vanessa Hagaman said the Count on Art program provides specialized arts instruction to students in her functional skills classroom that is not funded by the school district. Along with the voluntary art and music classes, students can also take cooking classes.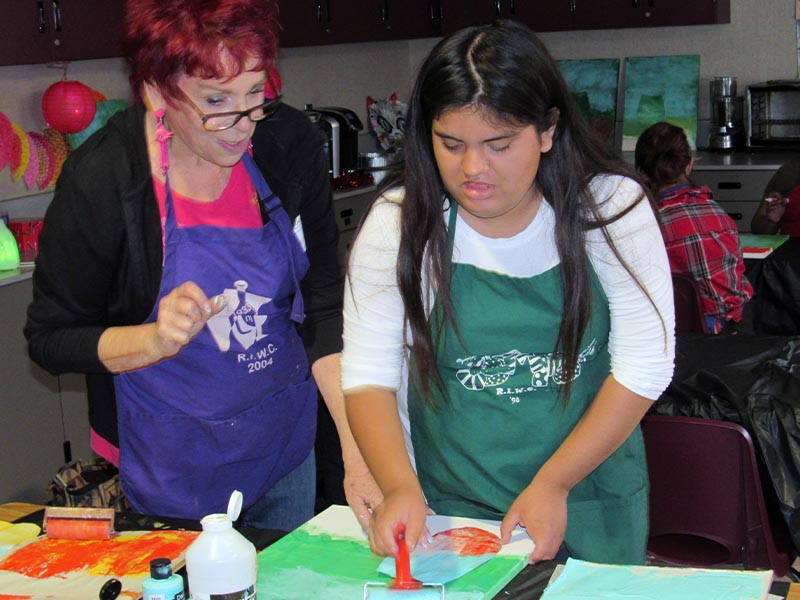 "Music helps the students connect with one another and motivates them to learn new skills," she said. "Art challenges them to stretch their creativity and think innovatively. Cooking teaches them math, science and great life skills."
Prior to the Soboba Foundation's sponsorship, Hagaman said the special education department relied on recycling, donations from local service clubs and small-scale campus fundraising. Being able to offer the students a full-fledged consistent program has made a huge difference.
"We wouldn't be able to do all this without Soboba's help," said Hagaman, who is teaching for her fifth year at West Valley. "I enjoy the fact the students can give and take during these lessons and I love watching them accomplish something new."
Instructional aides Jody Cusworth and Louise Wood have noticed an increase in the confidence level of the students as a result of the art, music and cooking classes being added.
"The teacher is excellent, and the aides are treasures; I couldn't be successful without their help," said Ryan, of Hemet.
(Soboba Foundation Counts)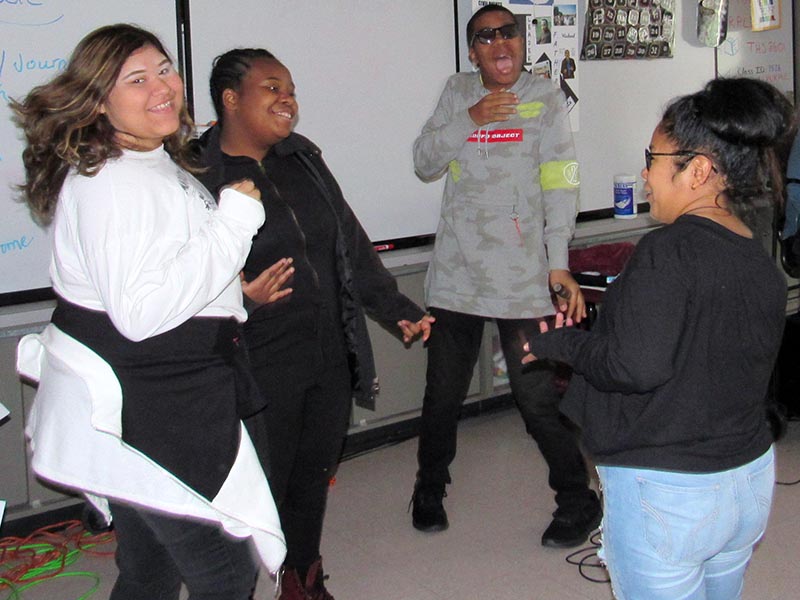 Students are currently working on an interpretation of one of Vincent van Gogh's sunflowers paintings. Ryan is using the project as a way to convey her love of colors and layers as each budding artist works on their art piece one step at a time. It gives them a chance to absorb each layer and color they are adding to build texture, and lets them put their individual signature on their work.
"The students mixed their own paint using really good brushes and quality paint," Ryan said. "We've done watercolor, fabric sculpture, ink sketching, landscapes with cherry trees and domino jewelry. I try to introduce new mediums and techniques whenever I can."
Tsounis said he loves presenting all genres of music to the students and knows they are particularly fond of the karaoke machine he brings to class. His wish list of items for the class includes a drum kit, some electronic keyboards and a bass guitar so the students can form bands and get even more creative.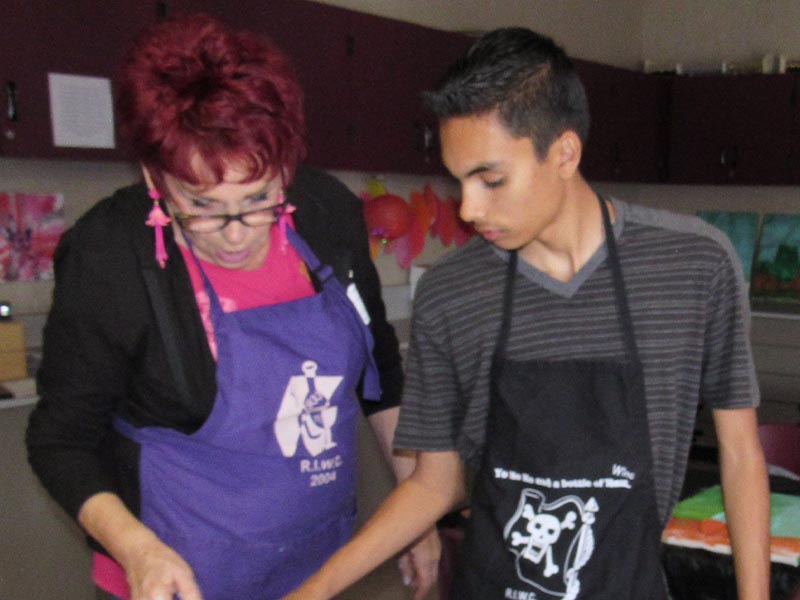 "I usually start teaching the class with some basic rhythm fundamentals as that is innate in us all regardless of interpretation, like clapping out rhythms, recognizing notation. Then I mix it up with having them write randomly placed notes on the musical staff and I then play/loop it back for them on a keyboard or on my garageband app so that they can all hear their creation and the possibilities to make music and have fun with it," said Tsounis, of Hemet. "I also use the other half of the lesson where we do karaoke and the students get to sing and dance to their favorite songs. Whatever it takes for them to be happy and have fun with music."
Ryan always tells the students that there are no mistakes in art – only opportunities to create something different.
Find your latest news here at the Hemet & San Jacinto Chronicle
Search: Soboba Foundation Counts