(Soboba supports Santa Rosa)
The Soboba Band of Luiseño Indians established the Soboba Foundation to offer philanthropic support to other nonprofits that benefit such things as education, health matters and youth sports. But whenever the opportunity arises for the group to assist non-gaming Native American tribes, it gladly offers backing. 
Such was the case recently when the Santa Rosa Band of Cahuilla Indians Park and Recreation Committee approached the foundation seeking funding for a tribal community park. The board of directors, led by president Geneva Mojado, unanimously voted to grant the tribe $10,000 toward the project.
An artist's rendering of an aerial view of the Santa Rosa Recreational Park.

Fundraising volunteers Antonio, Exequiel, Samuel and Damian Minott at the site of the future Santa Rosa Recreational Park.

Leonard Martinez from Cahuilla and Marvin Martinez from Santa Rosa were among the youths collecting quarters to raise money for the new Santa Rosa Recreational Park.
Santa Rosa's Tribal Chairman Steven Estrada said the reservation, located near Mountain Center, is home to more than 100 residents, with a majority of them being under the age of 18.
"The current project has been a goal of the tribe for many years, but our youth really urged us to focus on it when they put in our strategic plan," he said. "The committee has done an amazing job in helping us complete this goal through their hard work and commitment."
The tribe formed a committee to create a park that was envisioned by the youth who live at the reservation. An afterschool "Children's Future Search" event was held in April and all children in elementary school grades were invited to participate. They were asked to think about what they like most about where they live and what changes they think would make their community even better. 
After their answers were recorded, the children were asked to draw their vision of a perfect park design. Pictures included basketball courts, a movie theater and a scooter path. Their ideas were implemented directly into the tribe's strategic plan.
Jerimi Brown was a superhero in collecting quarters to be donated to the Santa Rosa Recreational Park fund.

Jazmine and James Redner were among the children who helped with the Santa Rosa Band of Cahuilla Indians' design and fundraising campaign for its reservation park.

Youths were an integral part of the design and fundraising for the proposed Santa Rosa Recreational Park.
Participants were treated to an ice cream social and a prize drawing. Of the 10 children involved, only one had lived on the reservation less than half his life; most have always lived there. Almost 50% said they plan to continue living at Santa Rosa after they grow up. Future career aspirations include teachers, police officers and professional athletes.
"Our youths were instrumental in collecting quarters for donations and individual tribal members donated from their distributions – it's been a true community effort," Estrada said. "The support from the other tribes and organizations helps us immensely, and we are truly grateful for their generosity."
The purpose of the Santa Rosa Recreational Park is to provide a safe, well-maintained area that promotes physical activities and offers cultural activities. There is currently a small playground area behind the Tribal Hall but it is geared toward younger children. The park will serve all Santa Rosa tribal and community members and visitors to the reservation.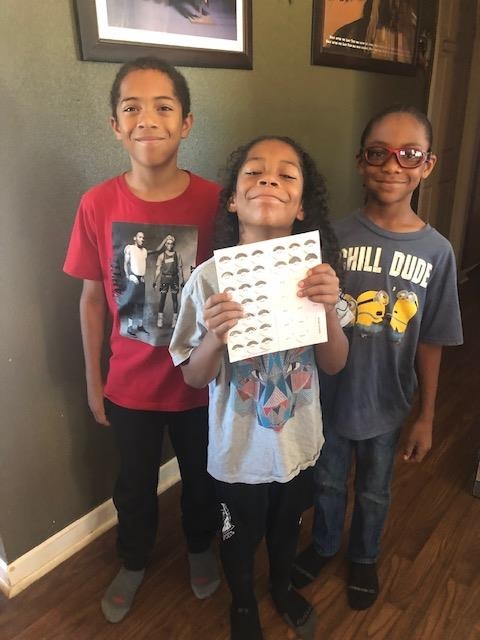 Donated funds, from Soboba and other neighboring tribes, will be combined with Santa Rosa's committed funds of $17,000 to cover the cost of the park's construction, fencing and grading as well as the extension of a water line to the area for irrigation and to provide drinking water for parkgoers. All concrete and masonry work, irrigation and planting are being done by Master Landscape in Hemet.
"The Santa Rosa tribe will erect a monument that will forever memorialize the contribution of the Soboba Band of Luiseño Indians," Estrada said. "Our tribes have always maintained a strong cultural and social relationship and we are so happy to see it continue through this project."
Plans are to break ground at the end of this month and have the project completed by Nov. 1.
Find your latest news here at the Hemet & San Jacinto Chronicle
Search: Soboba supports Santa Rosa