(Soroptimist's "Dream Team")
"Dreamwork makes our team work" is more than a slogan
The Soroptimists of San Jacinto Hemet could not have picked a better venue for their "Teamwork makes our dream work" event than the Soboba Casino Resort. The group teamed up with the casino and the Riverside National Cemetery Color Guard 52nd Regiment and 56th Regiment to put on a terrific weekend and make Saturday morning's brunch, conference and bazaar a truly memorable celebration.

Saturday's festivities were part of a full weekend of events which included dinner at the "Clubhouse at the Golf Course" on Friday evening along with the weekly "Karaoke Night" at the Soboba for entertainment.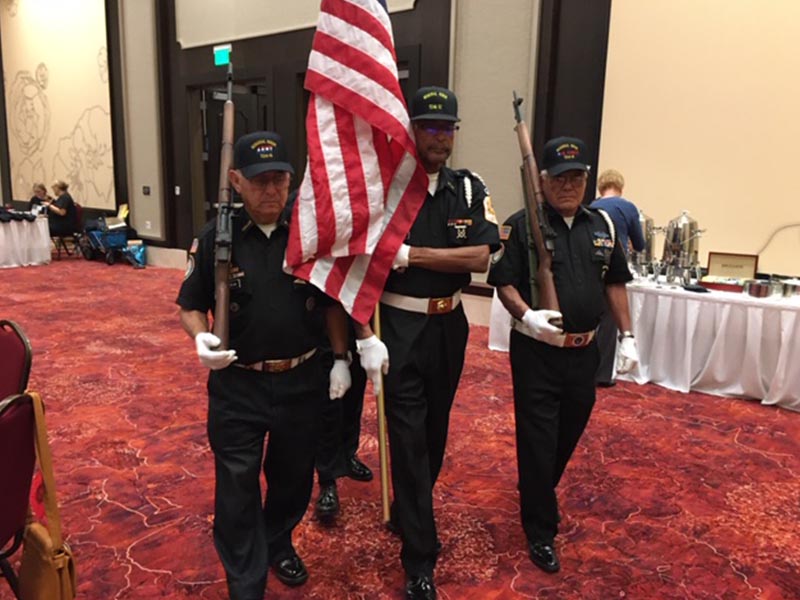 Attendees were also treated to al fresco dining, and were able to stay at the beautiful hotel if they chose, which was a choice made by many attendees. In addition to Friday evening's festivities, the Soboba Casino Resort was hosting their first wine and food Festival following after Saturday night's conference. The Saturday morning celebration was followed by a Sunday brunch at a fine dining restaurant on the property, the beautiful "The Canyons" restaurant. This was not a buffet but an exclusive menu brunch served with champagne mimosas and many prizes for the conference attendees.

The Saturday morning event was set-off in perfect style by the Riverside National Cemetery
Team 52 & Team 56. Color guard members included: Joe Helier-Army Air Force, Neil Baum-Marines, Ismael Aguilar-Army, Dave Zelenka-Merchant Marines, Craig Welsh-Marines, Richard Bostick-Marines, Jeaneen Austin-Air Force, and Louie Morales-Army.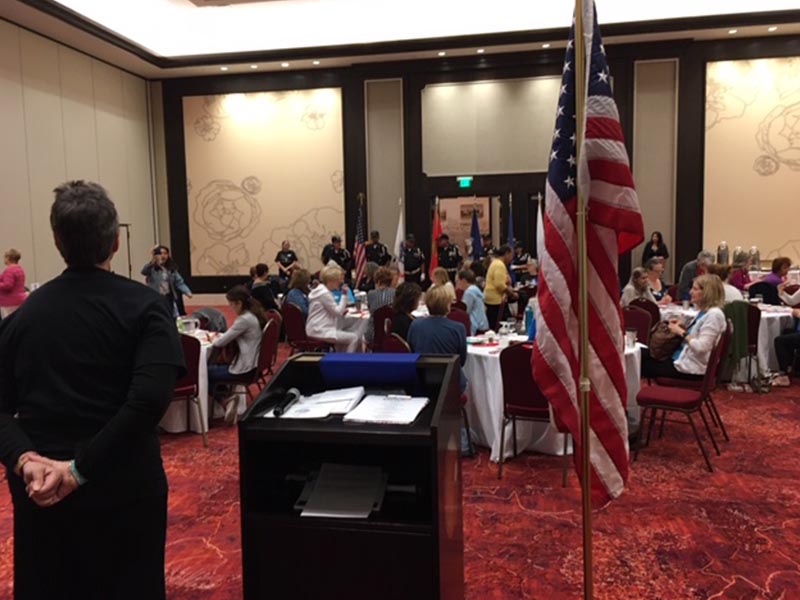 The Saturday morning brunch was exquisite and everyone learned a great deal about the role of young ladies and women in our society. Soroptimist and veteran Sandy Dee summed it best when she said, "The Soroptimists have a great heart for women and girls in our community and around the world. We are women gathering with one heart to change the world. Teamwork really does make our dream work."

Traci Sanchez, Soroptimist also wanted to remind everyone of the "Jingle Mingle" event being at the Diamond Valley Lake Tourist Center, 2325 Searl Parkway, December 5 from 6 to 8:30. See the Hemet-San Jacinto Chronicle for mentions of this event as the date nears.
Find your latest news here at the Hemet & San Jacinto Chronicle
Search: Soroptimist's "Dream Team"