Reporting Deputy: Sergeant Josh Hephner
File: SW232710041
Details:
On September 28, 2023, at approximately 9:30 p.m., Southwest Sheriff's Station deputies responded to a business in the 34000 Block of Calle Arnaz in the unincorporated area of Temecula, reference an armed robbery. Upon arrival, deputies learned the suspect was waiting outside of the business as employees were closing the store for the evening. The suspect pointed a handgun at the employees and forced one of them back into the office to empty money from the safe. The suspect made threats toward the employees during the encounter and fled the location on foot prior to deputies' arrival.
The victims were able to provide a description of the suspect and direction of travel. Responding deputies checked the area along with Sheriff's Aviation; however, the suspect was not located.
The Southwest Station's Robbery/Burglary Suppression Team (RBST) assumed the investigation and began following all leads. RBST conducted an extensive canvass of the area during daytime hours and located evidence dropped on a nearby property. Through use of a Sheriff's bloodhound, deputies were able to locate additional evidence dropped by the suspect. Utilizing investigative resources and evidence located, members of RBST positively identified the suspect as Irvin Banks, a 50-year old resident of Temecula. It was also learned Banks is on federal probation for robbery.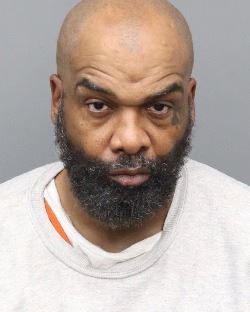 On October 26, 2023, Banks was located near the 44000 Block of Adam Lane, in the City of Temecula, where he was taken into custody without incident. RBST authored a search warrant for Banks' vehicle and residence for additional evidence of the robbery. During the search, deputies located additional items of evidentiary value connecting Banks to the robbery.
Banks was booked into the Cois Byrd Detention Center for kidnapping with the Intent to commit robbery, criminal threats, and assault with a deadly weapon, where he is being held on $1,000,000 bail. Anyone with additional information related to this case is encouraged to contact Investigator J. Andrews of the Southwest Station RBST Team at (951) 696-3000.
For media inquiries regarding this incident please contact the Media Information Bureau.
Find your latest news here at the Hemet & San Jacinto Chronicle