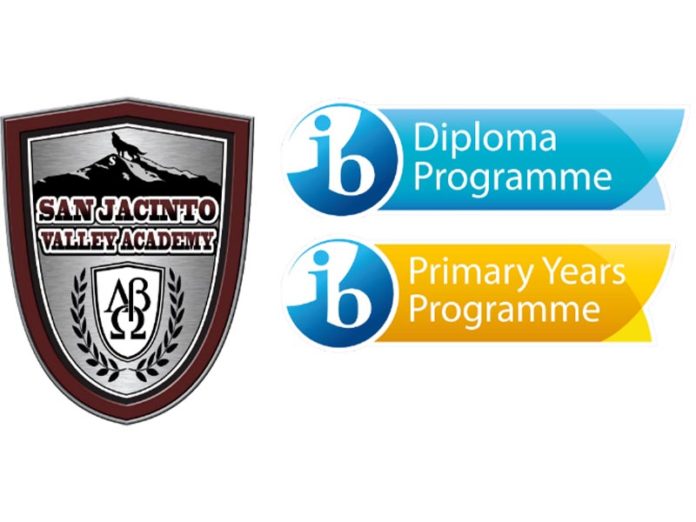 (Teacher of the Year)
SAN JACINTO, Calif. —The California Charter Schools Association presented the 2020 Hart Vision California Teacher of the Year award to Marissa Espinosa on April 21 at 11 a.m. via Facebook in recognition of her outstanding records of leadership and excellence in public education.
"As the 2020 CCSA Teacher of the Year award recipient, Mrs. Espinosa is truly an exemplary teachers. Mrs. Espinosa is representative of the thousands of other highly qualified California teachers who are innovative and dedicated to students nationwide," said San Jacinto Valley Academy CEO, Penny Harrison.
Espinosa is an IB English Teacher and Dean of Secondary Education, and the second recipient from SJVA to receive this award since 2012, which was earned by Kelly Perez, elementary teacher and Primary Years Program Dean. SJVA is a K-12 International Baccalaureate World School, offering the IB diploma program, located in San Jacinto, Calif.
Following the cancelation of the CCSA 27th Annual California Charter Schools Conference due to the COVID-19 pandemic, the Hart Vision Awards will be available to view and share on the CCSA conference Facebook page using the following link: https://www.facebook.com/CCSAconference/.
The Hart Vision awards were established in 1995 and named in honor of Senator Gary K. Hart to support education, children and educators during his tenure in legislation.
Espinosa was nominated by her colleague, Jonathan Harrison, SJVA IB Coordinator.
SJVA is located at 480 N. San Jacinto Ave.
Ryan Jones, Public Relations Specialist
Find your latest news here at the Hemet & San Jacinto Chronicle
Search: Teacher of the Year