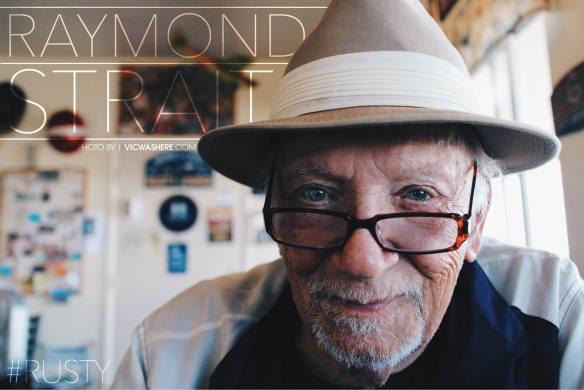 (A lost generation)
AMERICA'S CHANGING LIFE STYLES
A General's legacy
General Eisenhower brought us victory over the Nazis in Europe. He ended the Korean War and most believe that his Administration was a peaceful one. Also, you may have thought that our war with Vietnam was the only one. But wait a minute. A conflict was raging between the French and North Vietnam since 1946, known as the Indochina War, their defeat at Dien Bien Phu in 1954 brought about peace talks at Geneva, Switzerland, resulting in the Geneva Accords. The country was divided. The north led by Ho Chi Minh and the Vietnamese Communist Party. Hanoi became its capital.
President Eisenhower did not agree with the Geneva Accords. Unwittingly set up the situation that plunged us into America's disastrous venture into Vietnam that resulted in the escape with our tail feathers on fire from the roof of the American Embassy in Hanoi. The French transferred their interest and control to the State of Vietnam, which had its capital at Saigon, nominally under Emperor Bao Dai. A demilitarized zone was to be created by mutual consent of the north and south.
Not another war, please The United States supported South Vietnam with advisors who trained their troops and overtly was also said to send military assistance. The war endured, in part, including Eisenhower's participation, through the administrations of 5 presidents. It split America apart at the seams and contributed highly to American social views today.
With American assisting Vietnam, it soon became a full-fledged war; trouble was brewing off our Florida shores on the Island of Cuba. In 1959 Fidel Castro came to power, pretty much with a wink and a nod from the United States. Earl E. T. Smith was appointed Ambassador to Cuba by President Eisenhower in 1957. He resigned after the fall of Fulgencio Batista's government.
Ambassador Smith was on record warning against Castro as Batista's successor. He said, "I believe that Mr. Castro could not have come to power without the aid of the United States, and I so warned the President." John F. Kennedy inherited these situations when he was inaugurated on January 20, 1961, as the 35th President of the United States. Not long after he became Chief of State, he discovered a relationship between Castro and Nikita Kruschev, Premier of the Soviet Union.
The Central Intelligence Agency was already planning an invasion against Cuba. In March 1960, Eisenhower approved a program that permitted the CIA to set up training camps in Guatemala. By November, a small army for an assault landing was ready to go ashore. As secret as our plans were, Cuban evacuees in the Miami area became aware of it and, it wasn't long before President Castro became aware of the planned attack.
Anchors Away In February 1961, shortly after he had taken the oath of office, the newly elected President Kennedy authorized the invasion to begin on the southern coast of Cuba, where a night landing force went wrong. The idea was for a 1400 man invasion to disembark under cover of darkness and launch a sunrise attack. The first negative happened on April 15, 1961. Eight bombers disguised as Cuban air force planes began to bomb Cuban airports. They missed most of their targets. Two days later, Cuban exile invaders landed at beaches along the Bay of Pigs. Castro's forces were ready and waiting. Their air support was late and when the disguised B-26's arrived, they were in disarray and shot down by Castro's forces. The invasion was over by the afternoon, crushed by Castro's 20,000 troops. Prisoners were incarcerated for 20 months until Castro finally released them in exchange for 53 million dollars worth of food and medical supplies. Kennedy stung but not maimed, had a plan for revenge. The Bay of Pigs fiasco did not just die away.
The President planned to get even. Operation Mongoose, a plan to sabotage and destabilize the Cuban government and economy with the possibility of assassinating Castro was set afoot. It was never completed due to more critical issues with the island nation. Camelot is here Our new President was a handsome man with a gorgeous wife and a beautiful family. We were in love with the idea of an almost royal family. Whatever Jackie wore was duplicated and sold in Sears and J. C. Penny's. If she came up with a bouffant hairdo, every teenage girl in America copied it. The Kennedys were not only our royalty; they were our rock stars. We thought we were on a roll. The Kennedy era introduced an American social revolution that brought back memories of the roaring twenties. We had our first president born in the 20th century. A young man in the prime of his life gave hope and promise for our future. A man on the moon by the end of the decade.
The peace corps. A romance bloomed between citizens and their government; even if only for a short spell, we enjoyed it to the utmost. Goodbye to Paradise – Hello to Hell and Damnation As a country, we seemed to be happily sailing along on moonlight bay. The cold war so far away from our everyday lives. We partied. Drugs were seeping into the lives of young people and sex was becoming as casual as a toke or drink. The country had been through so much during the past thirty years it deserved a vacation. Alas, there is always rain in a dark cloud. Nikita Kruschev was making war signs towards the United States, but most folks thought he was just another loud-mouthed dictator. We were the United States of America. We were solid as a rock. That being said, on October 15, 1962, one of our U-2 spy planes took photographs that indicated medium-range missiles had been placed in Cuba. The following day The National Security Council advised the President.
On October 17 more photos were taken and presented to EXCOM. The following day President Kennedy met with Soviet Foreign Minister Andrei Gromyko to confront him with our evidence. The next day EXCOM suggested we quarantine Cuba. On October 20, Attorney General Robert Kennedy, the President's brother, submitted all findings and suggestions to the President. The President went on television and radio on October 22 to advise the American public on what was going on. Still Soviet ships with missiles aboard were 750 miles away from Havana. They were stopped by an American blockade. However, Soviet Premier Kruschev refused to remove the missiles already planted on Cuban soil. Pope John XXIII tried to intervene to prevent conflict. The President increased oversight flights across Cuba from two a day to two every hour, patrolling the Cuban air space. By October 26 the President started drawing up plans to remove the warheads from Cuba. Pope John's letter to the world was published in every American newspaper. Kennedy did not back off. The Soviet Union and the United States of America were only seconds away from a nuclear conflict. Across the nation citizens were alerted and warned to stock up on food, especially liquids and canned goods.
The supermarket shelves were emptied. By October 27 America waited for missiles from Cuba to be responded to with a nuclear attack on the Soviet Union's major cities and industry. We were frightened. Not knowing what else to do we binged on 24 hour television. Over a two day period, October 27-28, Kennedy and Kruschev negotiated. The President agreed not to invade Cuba in exchange for the Soviets removing the missiles. And just as simple as that, a nuclear holocaust was prevented. However, we were all in a state of fear and panic for 13 days. They called it the Cuban Missile Crisis. I remember those days and I understand how the Hawaiians felt when there was a false alarm. Folks, it sounds easy, but it ain't. In seconds we could become ashes as would anyone who attempted an attack on us. It is seriously nothing to joke about. Some Things are Just too Good to Last Getting ready to start campaigning for a second term, President Kennedy and his advisors decided it might be a good idea to get out of Washington into the country and do some hand-shaking. He started out on the west coast, where his receptions pretty much guaranteed him that he would easily be nominated again and probably re-elected.
He had been advised and was aware that Texas party leaders were feuding and hoped to pour some old-fashioned political oil on the troubled democratic waters. He was assured by one and all that he would receive a warm welcome in Texas. So on November 21, 1963, with his wife, he flew into San Antonio to begin a five-city tour of Texas. He received a warm welcome led by Vice President Johnson, Governor Connally and Senator Yarborough. The party moved on to Brooks Air Force Base for the dedication of the Aerospace Medical Health Center. Later in the day, he addressed a Latin American organization, ending the day in Fort Worth to attend a dinner for Congressman Albert Thomas. He and Mrs. Kennedy spent the night there. He had a heavy schedule in Dallas on the 22nd. The presidential party departed Carswell Air Force Base, for a thirteen-minute flight to Dallas. It was a bright sunny day when they arrived at Love Field. An enormous crowd of well-wishers crowded against the fence.
The President and first lady walked along the fence for a spell shaking hands and thanking folks for coming out. Jackie received a bouquet of red roses, which she had on her lap in the limousine that would take them on their route through downtown Dallas. Both were excited. Accompanying them was Texas Governor John Connally and his wife, Nellie. The bubble top had been removed because of such good weather. Vice President Johnson and Lady Bird were in a car behind that in which the President was riding. They were heading for the Trade Mart where the President was scheduled to speak at a luncheon. The ten mile route winding through downtown Dallas was packed with cheering crowds on both sides of the streets. The President and his wife enjoyed the throngs and were smiling and waving. Someone said, "You see Mr. President, they love you in Texas.
The car turned off Main Street at Dealey Plaza about 12:30 noontime. As it passed the Texas School Book Depository, gunfire echoed throughout the plaza. Bullets struck the President in the back of the head and he slumped over. Governor Connally was hit in the chest. Both were rushed to Parkland Memorial Hospital. Governor Connally would recover. A Catholic Priest administered the last rights and at 1:00 PM President John F. Kennedy was pronounced dead. At 2:37 PM aboard Air Force One, with the President's widow attending, District Court Sarah Hughes administered the oath of office to Lyndon B. Johnson, the 36th President of the United States. President Kennedy's casket accompanied them back to Washington. In an hour or so Lee Harvey Oswald, an employee at the Texas School Book Depository was arrested for the unholy deed. I well recall where I was when the news broke over the radio. I was coming out of anesthesia from a pulled tooth. Things like that you never forget where you were.
Just sayin' rustystrait@gmail.com
Find your latest news here at the Hemet & San Jacinto Chronicle
Search: A lost generation