(Terrorist Attack Survivor)
A message about Self-Help & Self-Sabotage
November 13, 2015 is a night many won't ever forget. For most it was just another day spent with our families, but for hundreds of people in Paris: their lives changed forever. At approximately 9:40pm three armed IsIs terrorists walked into the Bataclan nightclub in Paris. These men were on a mission to kill. During the Eagles of Death Metal set they opened fire on the audience. In this attack over 90 people were murdered and many more were injured.

The Western Center Academy welcomed Ferry Zandvliet, a survivor of the attack that night at the Bataclan theater. Zandvliet was there with three of his friends. They traveled from Sweden to Paris just to watch this band perform. Mr.Zandvliet shared his experiences with Mrs. DeLuna's class. He started out by setting the scene and trying to help the students understand the setting/vibe in the building that night. Ferry has a really unique way of relating with the students and grabbing their attention.

"All I heard was long banging noises, and I saw people hitting the floor all around me, so that's what I did. Before I knew it, I was on that floor. Seconds before I was with my friends having a drink, having a dance, and then I was in a War Zone," Zandvliet said in reference to hearing shots fired. "At that moment I was 100% sure I was going to die." He really had the kids' attention.

Ferry Zandvliet says he owes his life to the security guards in the building that night: they opened the emergency exits and called everyone to crawl out of them. "I just knew what to do, stay low and crawl out."

Ferry Zandvliet has a powerful story about this horrific event, and how it's actually given him a better/happier life than he ever dreamed of having before. Now he sees the world through different eyes and chooses not to worry about little things. His new life motto is "Never Be Angry Again." and every day he tries to stand by that.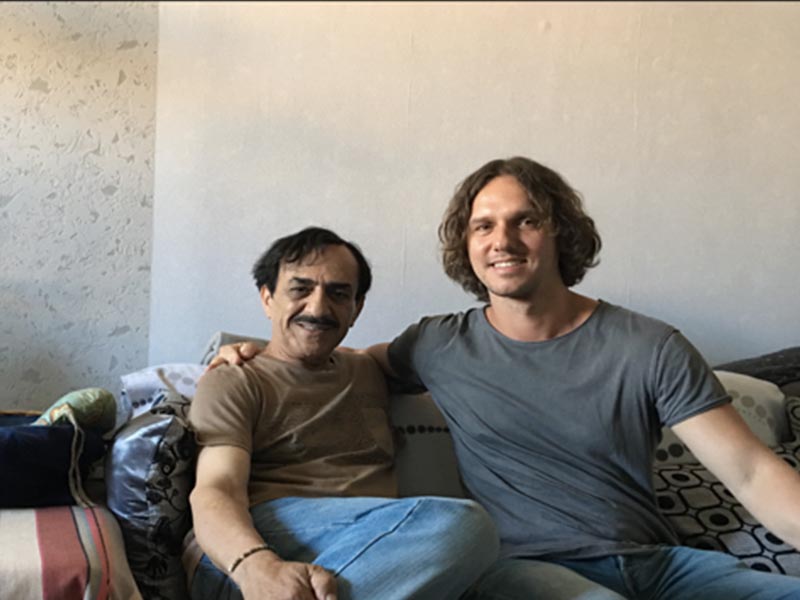 (Terrorist Attack Survivor)
The event didn't come without a struggle though; Ferry Zandvliet dealt with a serious case of PTSD, but now considers himself basically healed. "You have to talk about it, find someone… Anyone to talk to and surround yourself with uplifting people, not people that are a drag to be around…but people who make you feel like a better person." We will call that Ferry's PTSD Remedy. He gave the class the floor and allowed them to ask him questions, "any question you want. Nothing is off limits." He encouraged the students to be as real as possible with him.

One student asked, "how long did it take you to get better?" Zandvliet responded, "you can always get better, everyday. But a good year, until I was very comfortable."

Another asked, "How did it feel to see people die right in front of you?" It took him a couple seconds to answer this one. "It doesn't hit you at that moment. There are so many other things going on, but it did hit me after some time and it's really hard to explain."

The final question posed to Ferry was, "You have seen other terrorist attacks in your life like: 911, Columbine, and many others that happen before this event. How did you feel when you saw those on TV? And how would your life be different today if you only watched the terrorist attack at the Bataclan on TV?" Ferry Zandvliet had a great response to this question, "I just watched those events and thought," Man, that's crazy, but never did it occur to me that it would happen to me. To answer your second question. It's impossible to tell, because it's "make believe." I do think I am better now though, I like who I am now more than who I was then."


In regards to what Ferry Zandvliet hopes that kids took away from his speech, "I hope that the kids learn not to victimize themselves. We all have setbacks in life, don't ever let them define you. They don't have to survive a terrorist attack to learn this lesson."

Some of the kids shared their thoughts about Ferry Zandvliet on social media:

C. Loomis- " Your presentation was great, thanks for sharing it with us."

H. Holt- "You left a very inspiring story for us to learn to be grateful and be positive."

B. Brown- "Really interesting and gave myself inspiration to have a different mindset."

Kayla- "it was really cool, I love how you found so many positive things to take out of this situation."

Follow Ferry Zandvliet on Instagram @ferry_Zandvliet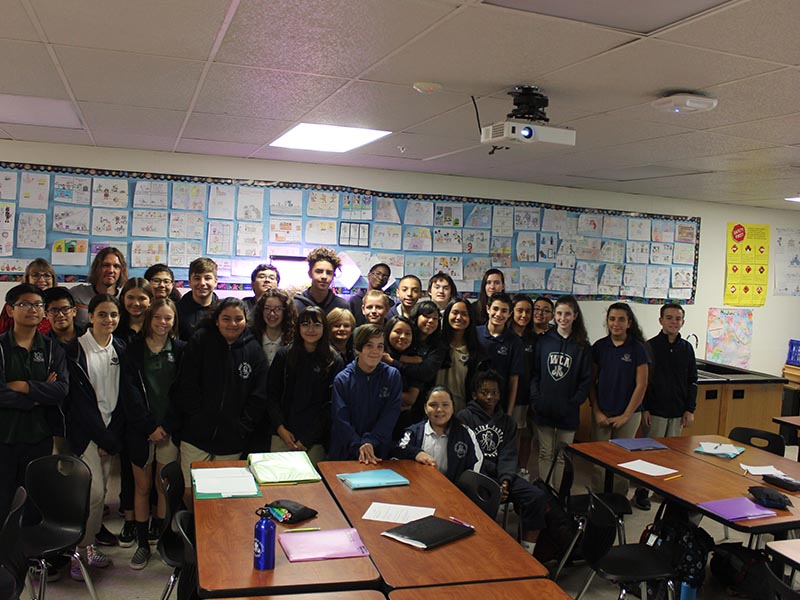 Ferry Zandvliet was adamant in telling the kids that PTSD can come in many forms and from a lot of traumatic events. "People mostly associate it with soldiers, but that isn't always the case." He wanted the kids to know that if they struggle with PTSD from a traumatic event, they need to find someone to talk about it with and not just bottle it up.

If you or someone you know struggles with PTSD they can always text; Text CONNECT to 741741 where trained crisis counselors are standing by to help you out 24/7.
Find your latest news here at the Hemet & San Jacinto Chronicle
Search: Terrorist Attack Survivor