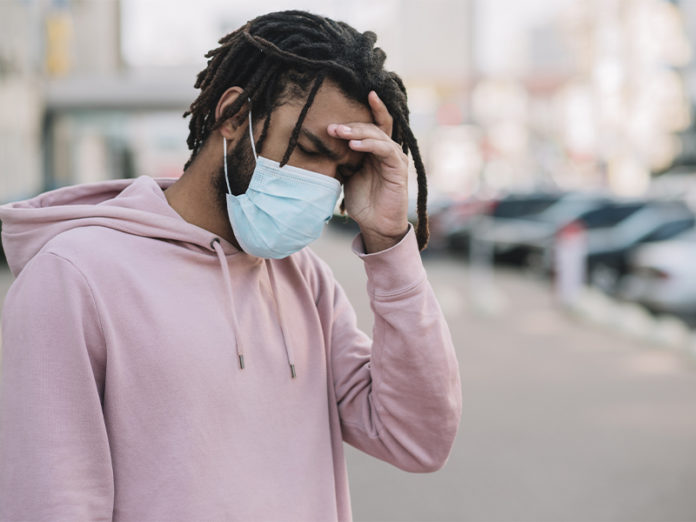 One silver lining of the pandemic is that children and young people have been largely spared from COVID-19's more serious outcomes. But just as we see in older adults, children and young people from minority groups are most at risk. Of 121 Americans under age 21 who died from COVID-19 between February and July of this year, a staggering 78% were people of color, a new report from the Centers for Disease Control and Prevention (CDC) shows.  Hispanic children and young people made up 45% of those deaths, while 29% were Black and 4% were non-Hispanic American Indian or Alaska Native, write Jane Greenhalgh and Patti Neighmond of NPR. Pre-existing health conditions like asthma, obesity, and cardiac issues increased the risk of COVID-19 severity in young people, just as we see in adults. These numbers highlight that the same disparities in social determinants of health that are fueling COVID-19's impact on adults of color, including crowded living conditions, food and housing insecurity, wealth and educational gaps, and racial discrimination, pose risks to children as well.
"Overall, the 121 deaths of people under 21 accounted for just .08% of all Covid-19 deaths in the country through July," writes Andrew Joseph  for STAT. But "the incidence of cases among children could change as day cares and schools reopen and children started having contact with more people."
Trump's Leadership, Journalistic Ethics Under Debate with New Woodward Interview Release
"Newly released audio of a conversation President Donald Trump had with Washington Post journalist Bob Woodward on April 13 reveals more starkly than ever how Trump misled the American public about the threat posed by COVID-19," writes Aaron Rupar of Vox. On Monday CNN broadcast the audio, which features Trump referring to the virus as "a killer" if it infects the wrong person and saying, "it is the plague." But despite his acknowledged understanding of the virus's deadly potential early in the year, Trump went on to downplay the seriousness of the disease, host potential superspreader events, and urge residents to "liberate" their states from stay-at-home orders.
While the public reels over the knowledge that Trump understood that COVID-19 was dangerous, airborne, highly contagious and — as he told Woodward in April — "more deadly than even your strenuous flus," while decidedly downplaying its severity, some journalists are also casting a critical eye on Woodward's decision to withhold this information until now for the sake of "Rage," his newly released book. Samuel G. Freedman of the Chicago Sun-Times offers this searing piece regarding Woodward's decision. "The huge question remains as to why Woodward, knowing what he knew when he knew it, kept quiet with information that conceivably could have helped save tens of thousands of lives," writes Freedman. "His self-defense, that he needed time to verify Trump's statements to him, simply does not suffice."
Doctors Worry COVID-19 Could Damage the Heart
"Fears that COVID-19 can cause the cardiac inflammation called myocarditis have grown, as doctors report seeing previously healthy people whose COVID-19 experience is trailed by myocarditis-induced heart failure," writes Jennifer Couzin-Frankel of Science Magazine. Researchers are studying how the virus damages the heart, how common heart inflammation is among COVID-19 patients, and whether it responds to certain treatments. Studies are also hoping to determine whether virus-induced cases of cardiac inflammation resolve themselves, as more than half do with other viruses. Cases that don't, however, can lead to arrhythmia or impaired heart function. "Because millions are now contracting the coronavirus, even a small proportion who suffer severe myocarditis would amount to a lot of people," writes Couzin-Frankel.
In research published in JAMA Cardiology, Dr. Valentina Püntmann and her team at University Hospital Frankfurt followed up with COVID-19 patients around 10 weeks after they tested positive for the virus. MRI scans of 100 patients found cardiac abnormalities in 78, and most of those patients had ongoing myocardial inflammation.
Democratic Nominee Joe Biden Hints at Pandemic Plan
"Joe Biden has created a war-cabinet-in-waiting on the coronavirus pandemic, with major figures from the Obama, Clinton and George H.W. Bush administrations drafting plans for distributing vaccines and personal protective gear, dramatically ramping up testing, reopening schools and addressing health-care disparities," write Yasmeen Abutaleb and Laurie McGinley of The Washington Post. One of Biden's first tasks, if he wins the election, would be a tough one: to restore confidence in the country's health officials. The authority of the world-renowned CDC has taken a huge hit during the pandemic, as the agency has flip-flopped on critical points of guidance throughout the crisis. 
One major shift between Biden's potential pandemic response and Trump's current approach? "The Democratic nominee would have the federal government take the lead on many aspects of the response, from scaling up testing and contact tracing to setting strong national standards, drawing a contrast with Trump, who has ceded many of those matters to the states, with the federal government serving as a 'backup' and 'supplier of last resort,'" write Abutaleb and McGinly. 
During a speech in Wilmington, DelawareBiden also said that he thinks frontline health workers and those at the highest risk should be the first to receive a coronavirus vaccine, adding that he would "seek to mandate a national mask requirement," writes Joseph Stepansky of Al Jazeera.
And Don't Miss…
Find your latest news here at the Hemet & San Jacinto Chronicle