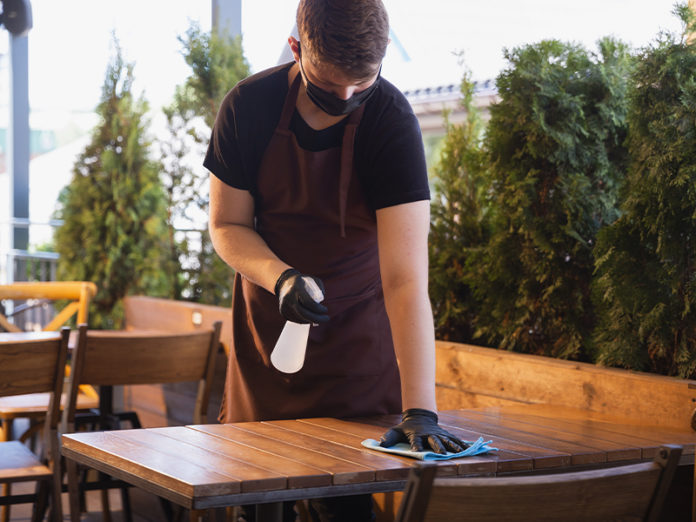 Both counties have seen lower COVID-19 transmission rates, and have been approved to move into a less restrictive tier by state officials
Several more California counties, including San Luis Obispo and Riverside, have moved out of the state's most restrictive business tier today, per California Health and Human Services secretary Dr. Mark Ghaly. That means that for both Southern California counties — as well as Alameda, San Mateo, and Solano counties in the Bay Area — some businesses there can begin to reopen for limited indoor service immediately, including restaurants. Those businesses that do wish to reopen for indoor dining would need to do so in a limited way, matching 25 percent of capacity or 100 total diners, whichever is fewer.
California's public health office has been updating the state's colored tier charts for reopening every Tuesday in a live press conference, with affected counties moving into more or less restrictive tiers based on a variety of factors (including positivity rate and number of COVID-19 cases per 100,000 residents) surrounding the spread of COVID-19. Riverside and San Luis Obispo counties now join Orange and San Diego counties as the only areas in Southern California available for dine-in service so far.
Here are the tiers, starting with the most restrictive:
Tier 1/purple/widespread means outdoor dining only.
Tier 2/red/substantial means limited indoor dining at 25 percent of capacity (based on certificate of occupancy) or 100 diners, whichever is fewer.
Tier 3/orange/moderate means limited indoor dining at 50 percent of capacity (based on certificate of occupancy) or 200 diners, whichever is fewer.
Tier 4/yellow/minimal means limited indoor dining at 50 percent of capacity (based on certificate of occupancy).
Los Angeles, Ventura, Kern, and San Bernardino counties all remain in the purple tier for now, though LA County public health director Dr. Barbara Ferrer has said that, if transmission rates continue to fall here, some restaurants could resume indoor limited dining by mid-October. Everyone in the restrictive purple tier is limited to outdoor dining only, as well as takeout and delivery.
LA's highly touted Al Fresco program, aimed at offering no-cost permitting and structural help for those looking to expand into sidewalks, parking lots, and onto safe streets, has been inundated with requests since launching earlier this year, and now appears to be out of funding for the moment.
Riverside's Newly Legal Home Restaurants Look to Revolutionize California's Food Scene [ELA]
-by Farley Elliott
Find your latest news here at the Hemet & San Jacinto Chronicle