Rusty Strait | Senior Reporter
It sits back from the street. As a matter of fact, one might not even notice it if he weren't looking for it. It is Valley Restart, one of the major shelters for homeless and down-and-out citizens. This week I had an opportunity to interview the Executive Director, Javier Lopez. He has only been at his job for nine months or so. A very modest man with the humility of a Saint, we got right to it.
Q. How long have you been operating this place?
A. Since August of last year.
Q. Didn't this used to be the YMCA?
A. No. The YMCA was at this location, but we did not replace it. It was here beside our operation. It was here from the 1980s until 1995, I believe.
Q. Who did you replace here?
A. Linda Rogers. She was head of Restart for eighteen years. I came on board with the intent of taking it to the next level, which is what we are trying to do. We've done a lot of rehabilitation to the building. Expanded our network throughout the city and community. We're looking forward to expanding our shelter space. We have six new pallet homes coming in soon, maybe next week. We have separate stand-alone bathrooms and showers that will be located to the east here, next to the office. They come in pre-fab. We hope to expand that even further as we see a need for more housing for the homeless, especially the single males.
Q. You cater mostly to families.
A. Families with dependent children. We also accept a limited amount of single women – all for 90 days. These are folks who are ready to move into permanent housing. They've had hard times and just need a boost to get restarted.
Q. What is your current capacity?
A. Currently we have 15 bedrooms and 49 beds.
Q. And the pallets?
A. The pallets will add to our shelter space.
Q. What's the average time people stay here. I'm sure they are not all 90 days?
A. Most of them already have employment. Those who don't, we help them with employment or job placement leads. If they need resume help, we can assist them with that. You know families can be single males with children. We also provide case management throughout their stay. We have wrap-around services available because we are in close communication with businesses and churches and other community facilities.
Q. Mental health?
A. Oh yes. We are well connected with facilities that provide mental health and continuing health with Riverside County. We can also refer them to other areas if they are looking to locate elsewhere in the county. Also we have good relations with Work Force Development.
Q. Like a living condition?
A. Exactly and we feed them three meals a day. We also have more than 40 other non-profits and church groups and individuals who come in every single day and cook dinner between four and six P.M.
Q. So it is a real community affair?
A. Yes. Pretty much it is an excellent set-up actually.
Q. What kinds of donations do you take from the public?
A. I've had folks dropping off blankets & jackets.
Q. Clothing?
A. Clothing has to be brand new. Folks come and get sizes. Clothes, shoes. For instance, the Four Seasons donated a lot of stuff – paper plates, napkins, towels, bed linens, toothbrushes. Hemet has been very caring to make sure we can do our job. They gave us the green light to bring in those pallet homes.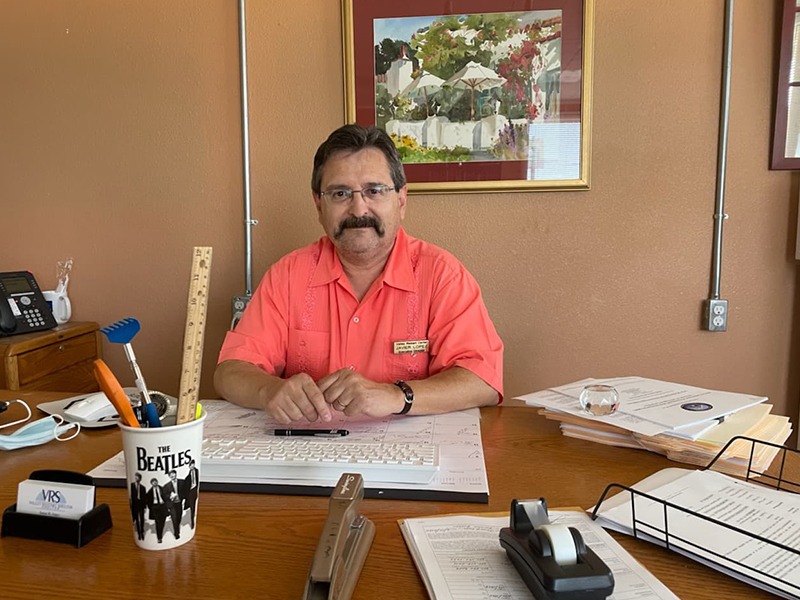 Valley Restart didn't just pop up out of nowhere. It has a history, for those who are newly situated in our Valley.
It all began back in 1941 as a bunkhouse for farm workers, then there was the YMCA and it has progressed to the all-encompassing family shelter that it has become. It is undoubtedly not what is usually thought of as a homeless shelter. Its standards are as high as those in any home. It has been calculated that those who leave the shelter to more stable housing average up to 90%. That's solid in any situation. Valley Restart was incorporated in 1989 as a 501(c)(3) non-profit corporation.
Just sayin'
rustystrait@gmail.com
Find your latest news here at the Hemet & San Jacinto Chronicle