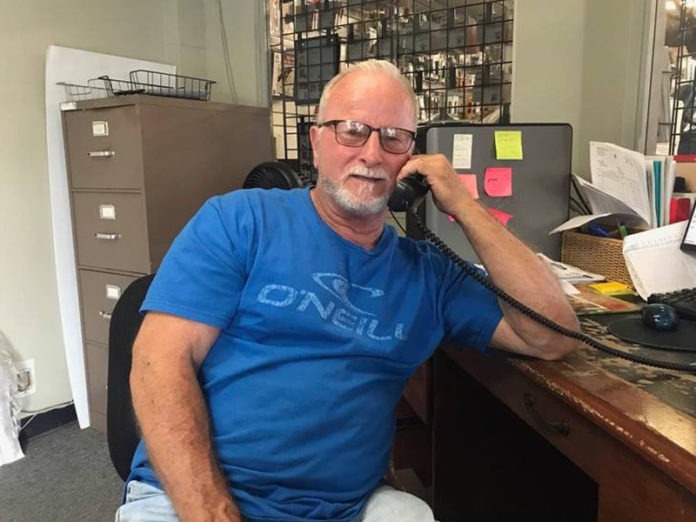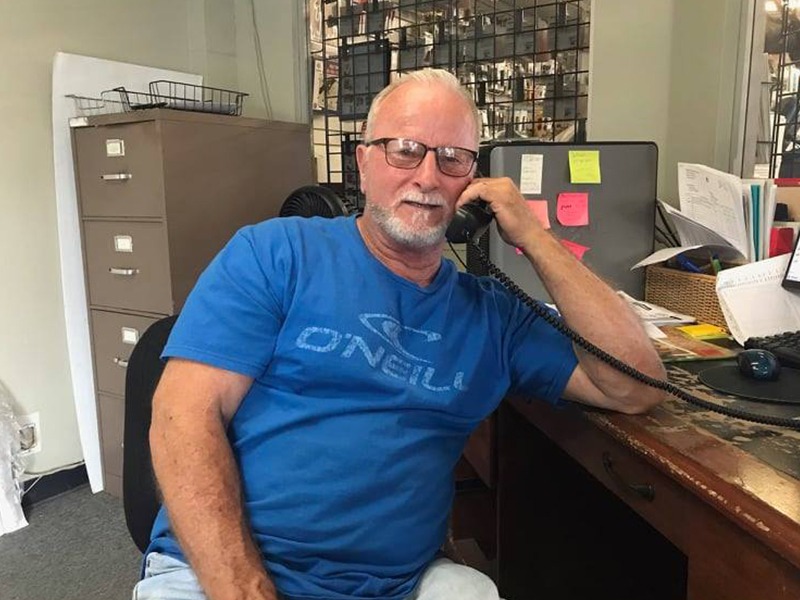 When Marc Searl decided several years ago not to run for re-election to the Hemet City Council, he told this reporter, "I've had enough. I don't need this in my life."
Remember the old song? "Never Say Never Again?" Well – Marc is back. He has filed for the vacant seat in District 4, which the courts vacated and now remains unfilled. Joe Males, the vacated councilman, is also running again for the seat in District 4.
Why did Searl decide to run again? I sat down with him recently.
Q: What are you up to?
A: I filed papers for city council.
Q: Why? You said you were through with it the last time.
A: I did a lot of thinking about it. I wasn't sure I wanted to run again, but I was pressured by friends – old friends and new friends. People I grew up with and some behind me, that I was associated with.
Q: Was it your decision or someone else's?
A: I grew up in this town, was born here over 70 years ago. I've seen where the city has gone and what it has or hasn't done. We were probably first in line to de-fund the police. When I left the Council, we had a police force of 909. Now we have 70. Sounds like we've been going backwards instead of forward.
Q: And Republicans have been running this town for a long time.
A: I wouldn't say it is the Republicans. I would say most people who were here when I was growing up were retirees. It was a retirement community.
Q: Let me ask you, in the past 25 years, how many Democrats have been on the Council?
A: I don't ask their politics. I'm an independent. So it doesn't matter.
Q: What do you think should be changed?
A: I think there are a lot of things that need to be done, but it will take time. I think we need more public safety. We have an annexation that's being presented out on the eastside of town. If LAFCO says it is okay and people vote to do it and the money is there, then Hemet will go in that direction.
Q: It's been tried time and time and the southeast part of the city hasn't budged in that direction.
A: I know, and the city has to prepare for that. They have to have the city suits to accomplish it.
Q: Be specific.
A: We need to solve the homeless problem in some way or another. Something needs to be done with the trash that litters our streets. There needs to be a government that starts in the Crystal Palace. Every city manager and all the managers of the different departments need to walk around and see what their town looks like. See what needs to be done and get it done.
Q: You listed some things. Everybody who runs for political office says that – why doesn't it ever get done? What would be your personal mission to change it? What methods would you employ?
A: I would pick out a place to centralize all the homeless where they could go – where they could be safe – where our cops wouldn't have to go all over town and find people laying out on the ground or sleeping on sidewalks. That needs to be centralized and done in conjunction with San Jacinto. The geographic division is Esplanade Avenue but they are essentially the same city.
Q: San Jacinto seems to be more progressive than Hemet. It is thriving with the third-largest growth in Riverside County. Hemet seems to want to go back to "the good old days."
A: We own a lot of property that needs to be developed.
Q: We need a new post office in a new location. The post office is supposed to be there to serve the community.
A: The current postmaster probably can't even remember that.
Q: The city of Hemet offered the large lot across Devonshire from the Simpson Center for $1 and the government turned it down.
A: I know. Stupid idea to turn it down with all the parking and space.
Q: Also, we need a new courthouse. The one in Hemet will be closing and replaced by a new one in Menifee. They already have three courthouses own the way.
A: Exactly right, they do. Hemet is now reduced to family law only. It used to be the Hemet Court House handled civil cases as well. Civil now has to be filed at Southwest Courthouse in Temecula. Just before I letter City Council after one term, I met with the judges over at the courthouse to discuss that. I left the Council and nothing further happened to favor Hemet.
It remains to be seen if Marc is able to accomplish anything as a City Councilman again. I hear more questions than answers, but then first you ask and then you proceed. As with all candidates for public office, we wish him good luck. It will take a lot more than luck to accomplish his ideas. We shall see.
Just saying' rustystrait@gmail.com
Rusty Strait | Senior Reporter
Find your latest news here at the Hemet & San Jacinto Chronicle