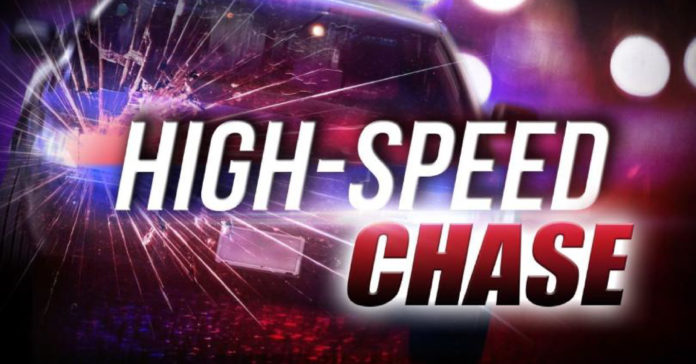 On Saturday, January 15, 2022 at 12:44 AM, Region 3 Gang Task Force Officers conducted a traffic enforcement stop in the 4600 Block of W. Florida Avenue, in the City of Hemet, on a Nissan sedan for vehicle code violations. As Task Force Officers began to approach the vehicle, it suddenly sped away at a high rate of speed which subsequently turned into a vehicle pursuit. The driver, Denzel Siah, was last seen driving eastbound on Florida Avenue at a high rate of speed just prior to the pursuit being terminated due to public safety concerns. A short time later, an uninvolved patrol officer with the Hemet Police Department indicated the Nissan had collided into a parked vehicle in the 100 Block of N. Inez St, in the City of Hemet, and Denzel was seen running from the vehicle. Denzel was later found hiding near a business and taken into custody. A small amount of Cocaine was located on Denzel and a backpack he was running with contained a loaded Glock 9mm which had a 30-round magazine. A records check revealed Denzel had two felony warrants, one being a no bail PRCS violation. Denzel was arrested for several weapons related charges, felony evading, and later transported to the Riverside County Jail.
The Hemet/San Jacinto Valley Gang Task Force has been in existence since April 2006. The Law Enforcement Agencies within "The Valley" have been working together since this time on a daily basis. The Hemet/San Jacinto Gang Task Force is comprised of members from the Hemet Police Department, Riverside County Sheriff's Department, and the California Highway Patrol. The Hemet/San Jacinto Valley Gang Task Force operates in the Cities of Hemet, San Jacinto, and the unincorporated areas of Hemet. The law enforcement leadership within the valley meets regularly and coordinates the Hemet/San Jacinto Valley Gang Task Force activities. Since the formation of the task force, leadership has recognized the importance of working together to provide the highest level of service for the citizens within the Hemet/San Jacinto Valley.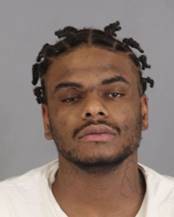 The Hemet/San Jacinto Valley Gang Task Force is one of five teams comprising the entire Riverside County Regional Gang Task Force, which is a collaborative effort of various law enforcement agencies with the goal of combating criminal street gangs.
For media inquiries regarding this incident please contact the Media Information Bureau.
Find your latest news here at the Hemet & San Jacinto Chronicle