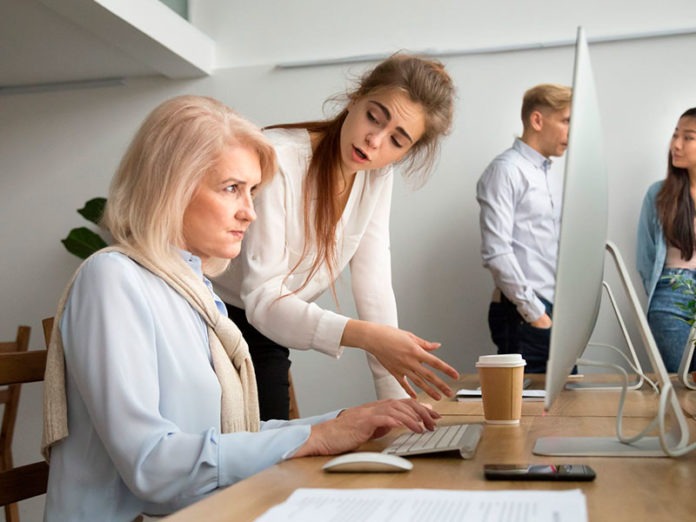 Rusty Strait | Senior Reporter
Jobs, jobs, jobs. Signs are up in stores and other business windows all over the country. Go online and there are thousands of jobs in every category under the sun. So why is it that when you submit dozens of requests for applications (and you submit them), you aren't getting hired, despite the fact that you are more than just qualified? Your resume would make any employer delighted to bring you aboard. The past couple of weeks, I've spoken to dozens of men who find themselves in that situation. Qualified but no thanks. Over-qualification is a red light of age discrimination. The resume is great except for one flaw. You are too old. Oh, they don't tell you that because they would be admitting that they are in violation of the law.
Age discrimination is a rapidly growing crime problem in the State of California. You ask if it is a crime. You bet it is and employers are practicing that crime every day. Remember the last time you applied for employment and thought you were a shoe-in? They never called back. Know what happened? You were a victim of age discrimination in the workplace.
You say, "I'm only 53 and my doctor says I'm in perfect health." All true, but you have a disease that is common to millions. You are too old. You can argue your case all day but you contacted the age disease the day you turned 41. Forty is the cut-off age is 40; employers are not looking for middle-aged help even though they are the most dependable and are not all-night party animals. They are usually settled in with families and not likely to be fly-by-night employees who will walk away without notice.
That is the least noticeable age discrimination. It is even worse for a long-time employee looking forward to retirement in a few years, who suffers from employers who continue to find fault with you as near retirement. Some are getting cut off from their pensions because of age discrimination. It is often coupled with elder abuse. Maybe you thought that to be something happening in the family. It is common in the workplace.
Most times, when a company or business seems to be concentrating on younger employees, they are either unknowingly or intentionally practicing age discrimination. In California, it is unlawful to lay off staff based on age, yet it is a common practice to do so. The Older Workers Benefit Protection Act (OWBPA) is a federal law that explicitly prevents age discrimination in staff reductions, corporate restructurings, and in the offering of employee benefits.
So, the next time you see a healthy man, well-qualified for work, not employed, don't be so quick to call him a bum. He may be the victim of age discrimination in the workplace. Pillars of the community practice such discrimination in their businesses every day. Just sayin'
rusty strait@gmail.com
---
• DISCLAIMER: The opinions, beliefs and viewpoints expressed by the various author's articles on this Opinion piece or elsewhere online or in the newspaper where we have articles with the header "COLUMN/EDITORIAL & OPINION" do not necessarily reflect the opinions, beliefs and viewpoints or official policies of the Publisher, Editor, Reporters or anybody else in the Staff of the Hemet and San Jacinto Chronicle Newspaper.
Find your latest news here at the Hemet & San Jacinto Chronicle