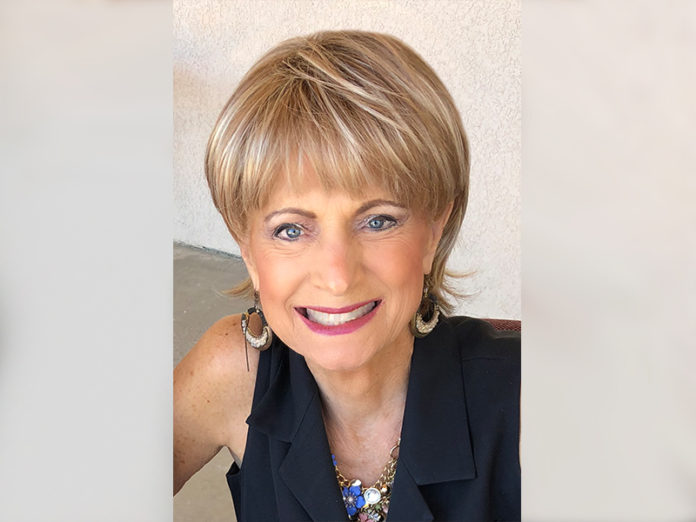 Occasionally, Bob and I love driving into Orange County for time off. We mosey through the malls, rumble through the antique stores, and dine at Felix's, our 'to-die-for' Cuban restaurant. I remember one time in particular we drove to OC and tried checking into our favorite hotel. Of course, the first thing the desk clerk asks you is, "Do you have reservations?" Well, we didn't. We had never needed them before, but unfortunately, this time, there was some kind of convention going on, so unless we had that precious reservation, we were out of luck. So – we were out of luck!
That unfortunate check-in experience always reminds me of heaven. Same principle really – you have to make reservations now for later. The Bible is pretty clear on this and as someone once noted: "Heaven is a prepared place for a prepared people." In fact, John 3:3 cautions us that "no one can see the kingdom of God unless they are born again," and you get born-again in this life by receiving Jesus Christ into your heart as your savior.
It's always struck me that God Himself would give His life a "ransom for many." Being a sacrifice is hardly a pleasant ordeal, but as Hebrews 12:2 tells us, Jesus, for the joy set before Him, endured the cross knowing that it would lead to our salvation. Who can really fathom that kind of love?! And, as John Rice noted, "Those who go to Heaven ride on a pass and enter into a blessing they never earned…" I would agree!
There's a stunning story from World War II about Maximilian Kolbe, a Polish priest, who had been sent to Auschwitz. At this camp, when a prisoner escaped, the Nazis would select ten others to be killed by starvation. That summer, one of the prisoners escaped.
A day or two later, camp Commandant Frisch made his death selections. Among them was Francis Gajowniczek, who began to cry out: "My poor wife! My poor children! What will they do?" Immediately, Kolbe stepped forward and said, "I am a priest. Let me take his place. I am old. He has a wife and children." His request was granted and Father Kolbe was thrown down the stairs of building 13, along with the other nine victims and simply left there to starve.
Gajowniczek said later, "I was stunned and could hardly grasp what was going on. The immensity of it: I, the condemned, am to live and someone else willingly and voluntarily offers his life for me…" In fact, Romans 5:7-8 actually narrates this very happening: "Very rarely will anyone die for a righteous person, though for a good person someone might possibly dare to die But God demonstrates His own love for us in this: while we were still sinners, Christ died for us."
How breathtaking it is that God loves us enough that He wants us forever with Him in Heaven! The reality is that both heaven and hell exist but interestingly, when Jesus talked about heaven, He wasn't as concerned with what it would be like, but rather how we get in, which is only through Jesus, never by our own works. George Whitefield put it this way: "What? Get to heaven on your own strength? Why, you might as well try to climb to the moon on a rope of sand!"
Not long ago, our family spent some time with another family where the father loved to debate religion. I think just to ruffle everyone's feathers, he would go on and on with endless debate challenges. On this particular afternoon though, he proudly announced to everyone that he believed in reincarnation. Yep – he was apparently living proof of a past life and was soon evolving to another realm. It was obvious this new revelation wasn't going over well with our little group, so I calmly pressed him with: "Then you must be living an incredibly good life." He countered with the expected question, "Why would you say that?" to which I replied, "Because if you're not living an exceptional life you could come back as your dog!" End of conversation! I mean – who wants to be someone's dog?!
All humor aside, this is a very serious topic! Wars have been started on less than this. It's sobering indeed to think that so many people ignore any thought of their ultimate future. I side 100% with Charles Spurgeon (1834-1892) who penned the following: "If sinners be damned, at least let them leap to Hell over our bodies. If they will perish, let them perish with our arms about their knees. Let no one go there unwarned and unprayed for."
P.S. And, by the way, don't forget, these 'reservations' must be made in person.
_____________
Bob and Susan Beckett pastor The Dwelling Place City Church at 27100 Girard Street in Hemet, CA. For more information, you may contact them at DPCityChurch.org
Susan Beckett | Dwelling Place City Church
Find your latest news here at the Hemet & San Jacinto Chronicle