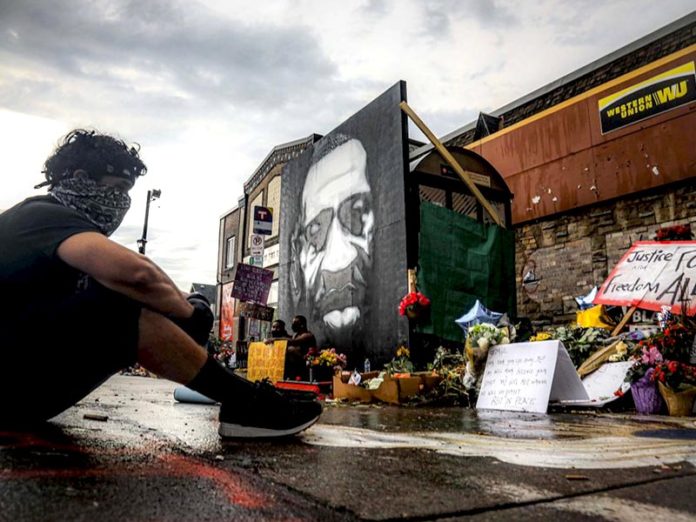 (A Choice to Make)
The arrest and subsequent death of George Floyd was universally denounced as being reprehensible. As we saw, this incident sparked protests across our nation. However, the violent riots that accompanied those protests were equally reprehensible and should be denounced by all.
Some are saying that these were peaceful protests but the pictures of broken windows, looting, and fires burning are proof enough that property was deliberately stolen and destroyed all of which are lawless acts that go against human decency. Such acts of violence only undermine any attempt to make our society more fair and equal.
Then we have those who, for political gain, say that if we only had another person in the White House, all would be well. Actually, the current challenger said to a black interviewer on May 22, 2020, If you have trouble figuring out whether you are for me or Trump, then you ain't black." How is that not racist?
The phrase Black Lives Matter is currently popular, but in his recent column, Rusty Strait said it best, "All lives matter." Well-intended programs such as Affirmative Action, where one group is favored over another, is in itself discriminatory and often contributes to racial inequality. Our founders got it right when they said in the Declaration of Independence, "We hold these truths to be self-evident, that all men are created equal, that they are endowed by their Creator with certain unalienable Rights, that among these are Life, Liberty and the pursuit of Happiness."
The Bible says something similar where it states that we should treat our neighbor as we would like to be treated. In another place, it says that we should love our enemies.
We are all painfully aware that the recent George Floyd incident violated the principles listed above, but we each have a choice to make. We can dwell on this and allow it to become hate for others, or we can choose to admit that we ourselves are not perfect and, with divine help, we will treat each other as equals in our Creator's sight.
By extending a helping hand to our neighbor, we can stand side by side with them, proudly facing a future where equal justice for all is a reality.
-Dale Dieleman
Find your latest news here at the Hemet & San Jacinto Chronicle
Search: A Choice to Make