Reporting Deputy: Sergeant Anthony Pelato
File # I230730099
Details:
On Tuesday, March 14, 2023, at 5:15 PM, deputies responded to the 340 block of Shaver Street, in San Jacinto to investigate reports of a shooting that just occurred. Upon their arrival, they discovered an occupied residential structure was struck by gunfire. Investigators responded and assumed the investigation. During their investigation they learned a group of individuals arrived in a silver Dodge sedan and had a confrontation with other individuals at the residence. During the confrontation an individual who arrived in the Dodge sedan fired several rounds from a firearm at the residence hitting the building but did not hit anyone with gunfire. During their investigation the investigators identified several persons of interest and began searching for them.
On Wednesday, March 15, 2023, at 9:25 AM, deputies located the Dodge sedan at a residence in the 600 block of Steiner Drive, Hemet. Investigators obtained a search warrant for the residence at this address and several vehicles. During the service of the search warrant at the residence and of the vehicles evidence related to the shooting was located and seized by investigators.
Anyone with information on this case is encouraged to call Investigator Ray Ghiliotty at the Hemet Sheriff's Station by calling 951-791-3400.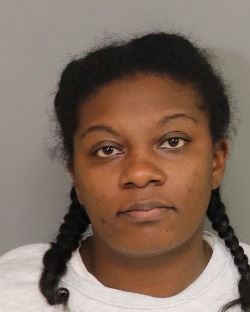 The following persons were arrested:
Jordan Lee Wade 33 years of age from Hemet booked for conspiracy to commit assault with a firearm and felon in possession of a firearm
Jessica Woolridge 31 years of age from Hemet booked for attempted murder
Rose Satele-Maifea 23 years of age from Hemet booked for conspiracy to commit assault with a firearm
For media inquiries regarding this incident please contact the Media Information Bureau.
Find your latest news here at the Hemet & San Jacinto Chronicle