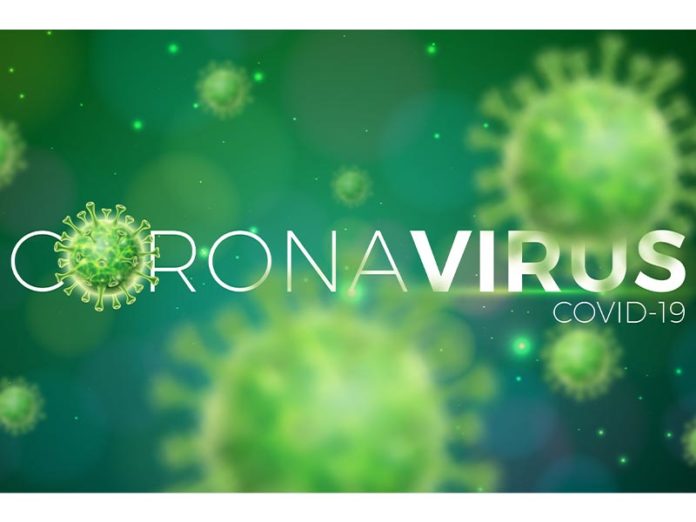 By Amber Dance
Biden seeks to boost vaccine supply
Last week, the Biden administration announced plans to purchase another 200 million vaccine doses, 100 million each from Pfizer and Moderna. That brings the nation's total order to 600 doses — enough for 300 million people — of the authorized, mRNA-based vaccines.
The U.S. also has an order for 100 million doses from Novavax, which announced Thursday its two-dose regime was nearly 90% effective in preliminary results, but only 49% effective in South Africa, where a new variant is raging. On Friday, Johnson & Johnson announced its vaccine — which requires only one shot — was 72% effective in the U.S. trial group, but only 57% effective in South Africa. The US also has also ordered 100 million doses of this vaccine, as well as 300 million doses from AstraZeneca.
The U.S. adult population is approximately 255 million, and vaccines are currently only available to those 16 and up. In other words, there should be enough for all adults by summer's end — but not everyone is eager to sign up just yet. Here's what the latest polls say:
It's likely that at least 60%, and likely many more, of people will need to be vaccinated in order for the country to reach herd immunity.
Biden is also setting more short-term goals. Over the next three weeks, the federal government will deliver a total of 10.1 million doses per week, up from 8.6 million. The president may also up his goal of 100 million doses in 100 days — which has been criticized for being too low — to 150 million. Dr. Anthony Fauci has said the 100 million figure is a "is a floor, not a ceiling."
Biden also plans to reopen the national health insurance marketplace HealthCare.gov, allowing people who lost their coverage along with their jobs to sign up, and to expand Medicaid access, since millions of Americans have lost coverage during the pandemic.
Of course, Biden's orders cost money, and Congressional Democrats hope to vote soon on his $1.9 trillion pandemic relief plan that includes stimulus checks, unemployment benefits, and funds for schools and vaccination.
Variants versus vaccines in deadly race
The virus is changing, which is a normal thing for a virus to do. But recent changes have created variants that scientists suspect could be more contagious or more deadly, as Brian Resnick explains at Vox.
Three new variants to watch are those first detected in the UK, South Africa, and Brazil:
The UK variant appears to be more infectious, and it may be 30% more lethal, too. It's now present in at least 26 states, and the CDC says it could sweep the nation by March.
The virus from South Africa appears to be about 50% more contagious than the original virus. So far, it doesn't appear to be any more severe. It's been spotted in two people in South Carolina, who didn't travel or know each other, suggesting local spread.
The Brazil version was first detected in the U.S. on January 25, in a traveler who'd been to Brazil. The transmissibility and lethality of this variant is still unclear, but it's led to a large surge in Manaus, Brazil. That city should have been at or near herd immunity — researchers estimated 75% of the population was infected last spring — raising the worrying possibility that the new variant is unchecked by existing immunity.
Discussing new variants with STAT, vaccine developer and pediatrician Paul Offit said, "Don't worry yet." But prominent epidemiologist Michael Osterholm is sounding alarms over the variants. "We're now in by far the most dangerous period of the pandemic," he said.
The South Africa variant is of particular concern because it seems to be only partially blocked by existing vaccines.
Antibodies from people who received an mRNA vaccine were able to stop this variant in lab tests, though only at high levels of antibodies, Kai Kupferschmidt reports in Science. "The results don't spell doom yet," Kupferschmidt writes.
Vaccine-makers are already working on booster shots that could enhance immunity to these new variants. For the mRNA vaccines, it's a fairly simple update, but the regulatory hurdles to testing and approving such a booster are uncertain, as Julie Steenhuysen and Michael Erman explain at Reuters.
Health departments struggle with vaccine equity
Meanwhile, the U.S. vaccine rollout continues to fall short in reaching some of the most at-risk communities, with vaccination sites rare in neighborhoods dominated by people of color, and vaccination rates for Blacks lagging behind whites. The disparity persists even among health care workers.
California Gov. Gavin Newsom raised further concerns when he announced that moving forward, vaccine priority groups will be based on age, not occupation. Disability advocate Andy Imparato told the Los Angeles Times, "It sounds like it's more bad news for people with disabilities" who may be younger but nonetheless vulnerable, or members of marginalized groups.
There are local efforts to address these equity problems. For example, some cities are vaccinating homeless people, reports Amanda Coletta for The Washington Post. Religious organizations, nonprofits and community groups are also helping improve vaccine access by educating people about the vaccines and helping them set up appointments.
Find your latest news here at the Hemet & San Jacinto Chronicle