(Blues Brothers tribute)
In 1978, comedians Dan Aykroyd and John Belushi created a blues band as part of a comedy sketch for Saturday Night Live. The combination of soulful music and wacky banter was a big success, leading to the creation of a nightclub act and a comedy film that has become a cult classic.
On Saturday November 23rd, the music of The Blues Brothers will take center stage at the Historic Hemet Theatre with the arrival of Fairchild Blues Tribute.
Performing as Jake and Elwood Blues, this tribute has dazzled audiences worldwide with their uncanny resemblance to Belushi and Aykroyd. Along with their slick dance moves and witty banter back and forth with the audience, this show is a nonstop ball of energy from start to finish.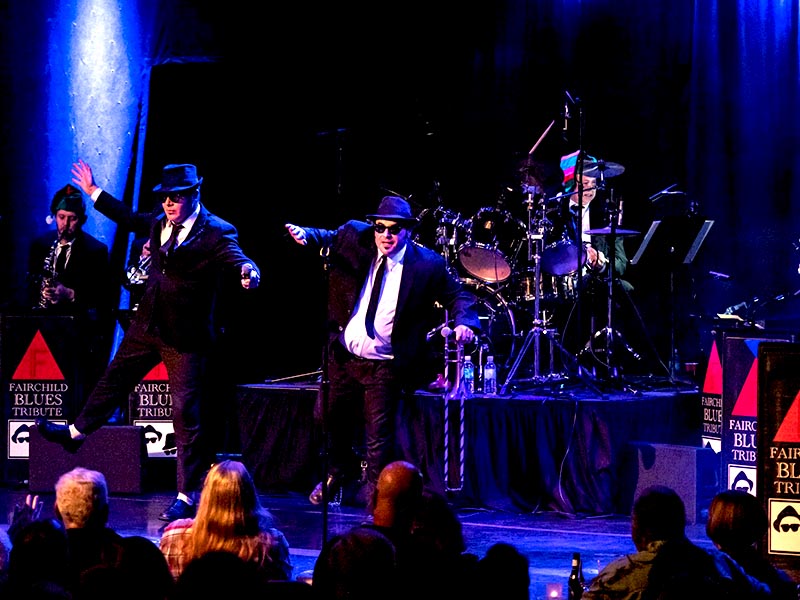 Top Blues Brothers hits include, "Soul Man," "Sweet Home Chicago," "Hey Bartender," "Shake a Tail Feather," "Flip, Flop, Fly," "Jailhouse Rock," and "Gimme Some Lovin'."
If you still have not visited Hemet's very own music hot spot, this will be great show for your initiation. The party is ready and waiting for you…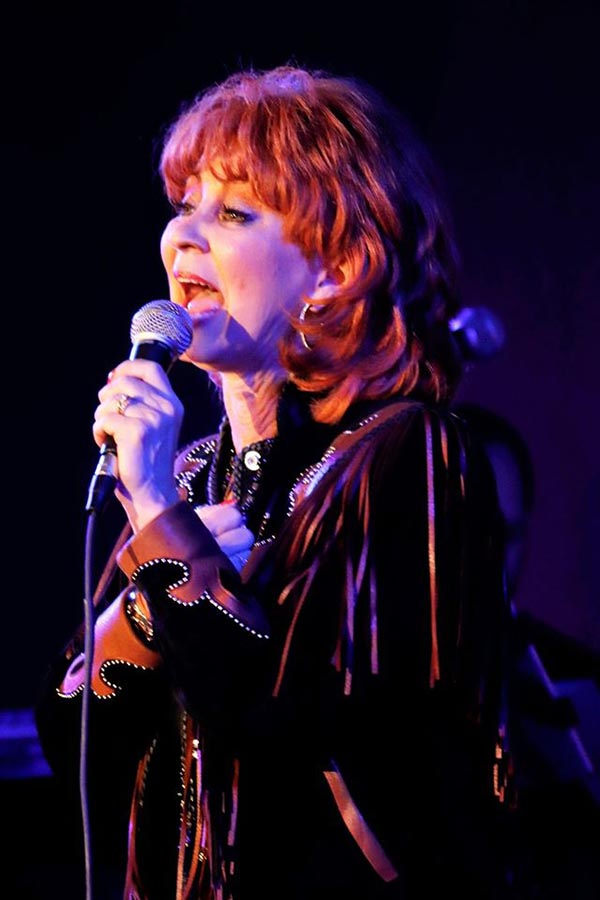 Meanwhile, the Tribute to Reba McEntire on Friday November 8th was an event to be remembered. Corrie Sachs performed a flawless show, looking and sounding so much like Reba it was shocking when she revealed her real voice at the end of the night.
The dance floor got a workout from all the two-steppin' and line dancing going on, and more than a few voices went home hoarse from cheering all night. Straight from Vegas, it was another great show at Hemet's downtown concert venue.
Only 3 concerts remain on this year's schedule: Tribute to (12/7), Keith Urban (12/13) and a special holiday show by Stone Soul (12/21) performing a "Stone Soul Christmas" with some of rock and roll's favorite holiday classics.
Next year's first season has been announced, including tributes to Elton John by Kenny Metcalf (January 4), The Carpenters by Sally Olson & Ned Mills (January 18), Tina Turner by Debby Holiday (February 1), Marvin Gaye by Jackie's Boy (February 22), The Bee Gees by Bee Gees Gold (3/7), Tom Petty by Petty and the Heartshakers (March 21), Metallica by Masters of Puppets (April 4) and Abba by Abba Fab (April 18).
Show tickets $22 presale / $25 day of show. Showtime is 7:00 pm, with doors open at 6:15 pm. Information on all theatre events is available at www.HistoricHemetTheatre.com or by calling the Ticket Office, (951) 658-5950.
Find your latest news here at the Hemet & San Jacinto Chronicle
Search: Blues Brothers tribute