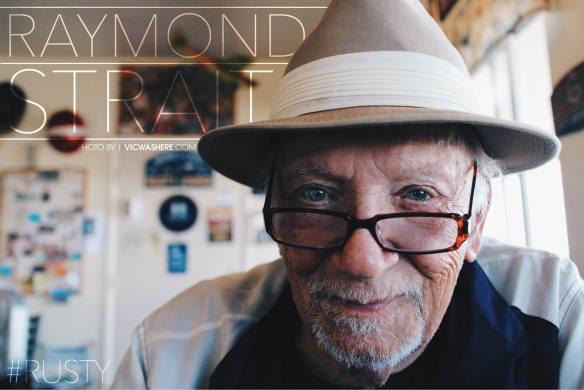 (Now Hemet)
You might wonder how one who has lived the high life for most of her life would in up in a humble town like Hemet. Ask Patricia Yepremian, who has become a permanent fixture here and a woman to be reckoned with.
It all began in Brooklyn, New York, where she was born into a family with little more than a pot to pee in and a window to toss it out. Her father was dirt poor, but due to determination and tenacity of purpose, he struggled to make due and finally made it to the top as the largest distributor of TEFLON for Dupont. He started his first business in a 1000 square foot factory under the Williamsport Bridge and grew it from the ground up into a 50,000 square foot location on Long Island.
How did that affect the young Italian girl with Miss America's looks and personality?
"It gave me the privilege of attending a private all-girls school and the ability to attend the most exclusive summer camps in Vermont. I was a very well taken care of child."
More than that, she inherited ambitions beyond what women were expected to have in the 1950's.
"I went to camp and soon became a camp counselor, worked in a local drugstore and later attended College in Casanova, New York and Collegiate Business College."
Her father sent her to Europe where she absorbed everything in sight, always reaching up and out to improve her status. The day she departed, he gave her a bit of sage advice, "Go have a good time, be careful and don't fall in love with an American."
True to form, she followed her own trail. "One night in Nice I'm sitting on the beach and this American guy came up to me and we started spending time together and the advice my father came me went out the window. Gerald and I got married – but not right away. He lived in California and I worked in New York.
Her first real job was with the Swank, a high-value men's jewelry company that also manufactured Jade East cologne, a popular men's product of the times. Swank had offices in Los Angeles, so she transferred to California and lived there for two years. But her gypsy foot and homesickness for New York brought her back to Long Island.
"Back to the East Coast Gerald and I were married in a very fancy Italian wedding. We settled down in Queens. I continued with Swank and he went to school. We eventually parted ways when I realized that our marriage wasn't to be. I wanted more. My ambitions were greater than his."
She moved to Greenwich Village with a roommate until she was able to rent her own apartment on the Upper Eastside of Manhattan. She began to date again and seemed to have the perfect life, but that old urge of ambition took over. She left Swank and moved around to several different jobs.
"I worked for Mayor John Lindsay and spent some time in politics and with an advertising firm. Through that connection, I met the president of the Plaza Hotel who offered me a location in the hotel where I opened up an antique/gift shop. I was dating and having fun."
She later met a Canadian man who wanted to buy her lease at the Plaza to sell imported chocolates from Switzerland, but she wasn't interested. She offered a compromise. "However, if you are interested, I'll go into partnership with you."
They changed from gifts to chocolates and before long they had another chocolate shop at the Waldorf-Astoria.
"One day a gentleman came into the shop to buy candy. He seemed shy, but I could tell that he liked me.
"Krikor Yepremian was offered a job as general manager of The New York Cosmos Soccer team and was in New York for the interview. I thought he might stop by again, but he lived in Florida and went home to settle up his affairs before he took the job. When he returned to New York, he asked me out and we eventually married."
Patricia wanted more, so she and Krikor decided to open their own chocolate business, traveling to Europe to find all the right chocolate producers. Due to the popularity of the two shops at the Plaza and Waldorf they were always being approached by people wanting to open a franchise.
"We began franchising in Hawaii, Chicago and other spots in New York. We eventually had 30 or 40 stores. Our business grew so fast we decided to move our headquarters to a rural area outside Philadelphia. This was during the mid-eighties and people were more affluent and spending money like crazy."
They had an account with Disney when they opened The Grand Floridian, and at most of Trump's hotels and casino's in Atlantic City, and finally a shop in Trump Towers.
When the economy took a dump in the early nineties, things sank faster than the Titanic.
The 275-year-old farmhouse they bought was restored to their dream home. Three months after the restoration was complete, the house burned to the ground.
"We lost everything. The chocolate business went belly up and we simply walked away. We moved to Florida, where one of my girlfriends was running an outdoor market on the coast and was looking for someone to run it. Krikor had left soccer because it wasn't doing well at the time. We left Pennsylvania with two teenaged sons and $20,000 I had stashed in my bra from the sale of all my furniture and antiques. We tried to make the trip an adventure for the boys. One rode with me in a car that had no air conditioning, the other with my husband in an air condition truck."
Krikor found work selling cars and became the number one Buick in the United States.
"We were making and stashing money and eventually moved to California to live with my sister and brother-in-law until he sort of got tired of two families in the same house. I had purchased a house on Stanford Street not far from Hemet High School without telling my husband. We had no idea what we were going to do. As we drove down Lambs Canyon into the valley it was early evening and before us I saw the most beautiful sight. Lights were shimmering across the valley."
It was love at first sight. "I knew this would be my home. There was something about the place that caused me to catch my breath with excitement. We spent most of the summer fixing the place up. I decided that if this was going to be my adopted home, I wanted to be involved in the community".
One afternoon they were driving down Florida Avenue and stopped for the light at Harvard Street. "My God, turn right. Turn right. It was such a cool looking block." I knew I could do something to make it even better.'
Meanwhile, she had begun a garden since she had so much land that came with the new home. "I knew there was a farmer's market in Temecula but none in Hemet, so I decided to start the Hemet Farmer's Market. I reached out to the community. I later learned that people were watching me. Hemet is a place where you have to prove yourself if you are going to get anywhere. I was ready, able and willing to do just that."
She was just beginning. Her youngest son, Alexander, came out from New York and they created "Hemet's Got Talent" at the Historic Hemet Theater, where we had several successful years. I was amazed at the amount of talent in the valley."
On Harvard Street, she created "A Hometown Christmas." There was a live nativity scene, people from all around paraded up and down Harvard. She brought the high school in and got people to donate Christmas Trees, which were decorated and given to needy families. After four years she decided the city should have it's own Christmas tree to light up every year.
"Through the help of Rick Trusewski at True Valley Hardware and Attorney David Angeloff, we were able to donate a large Christmas Tree in the middle of the block with a ceremony that included the Mayor and City Council."
Still anxious to do more, when the theater needed help, she presented a black-tie event to raise funds to bring it back to life. She created a State of the City event and for two seasons produced Broadway at the famous Ramona Bowl.
Still anxious to improve the city she got wind that the Coffee Shop at one end of the old Hemet Railroad Depot had closed, she contacted the president of the Board and asked to see it.
You can guess the rest. "My daughter-in-law Giovanni had a number of years with Starbucks and I had the experience of operating a business so two crazy broads decided to rent the place. She eventually turned the business over to her son Nicholas because, "I feel the community never really accepted. It is run by the good old boys."
But Hemet is her home and she never stops. When she heard that on weekends during school months that many students aren't fed right over the weekend, she got with the Salvation Army and created the Backpack Program. Kids would bring their backpacks to school and on Friday they would be filled with food for the weekend. It has been a tremendous success.
This woman has done and seen it all and yet she reaches for new horizons every day. When she sees a need, she tried to fulfill it. Bobby Kennedy would have loved this woman just as most people who meet her do. Acceptance? She is one of the most accepted citizens of this valley. What's next? Who knows, but she will continue to make improvements for the good of Hemet. Just sayin'
rustystrait@gmail.com
Find your latest news here at the Hemet & San Jacinto Chronicle
Search: Now Hemet