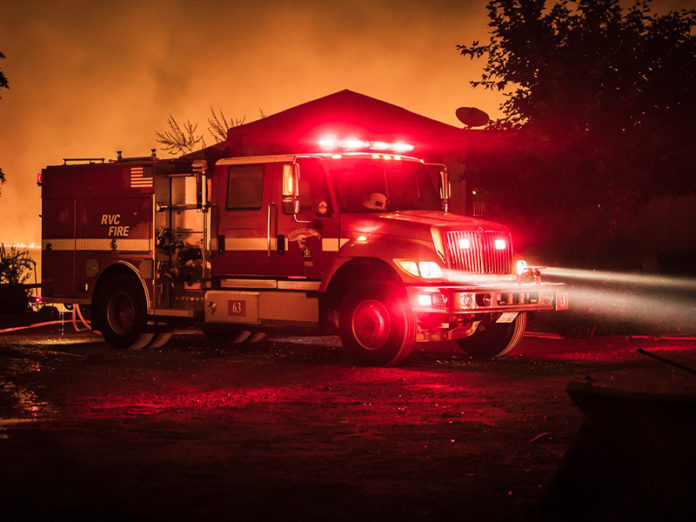 (The apple fire)
Riverside County Fire Department in Cooperation with CAL FIRE
CAL FIRE Peace Officers have determined that the Apple Fire was the result of a vehicle malfunction, specifically, a diesel- fueled vehicle emitting burning carbon from the exhaust system. The determination is reinforced by multiple independent witnesses, as well as supporting physical evidence. CAL FIRE Peace Officers are seeking information from anyone that may have seen a vehicle which appeared to have mechanical problems, or unusual smoke emitting from it. If you were driving on Oak Glen Road at the time the fires were small, CAL FIRE Peace Officers want to talk to you. Please call our anonymous hotline at (800) 633-2836.
The Apple Fire started on Friday, July 31, 2020, at approximately 4:55 p.m. near the 9000 block of Oak Glen Road in Cherry Valley. The initial on scene units reported multiple spot fires burning alongside Oak Glen Road and a significant augmentation of resources were requested to the incident. By the following afternoon, the fire had burned over 4,000 acres, destroyed one single family dwelling and two out buildings, and prompted evacuations in several communities that affected approximately 2,586 homes and 7,800 people.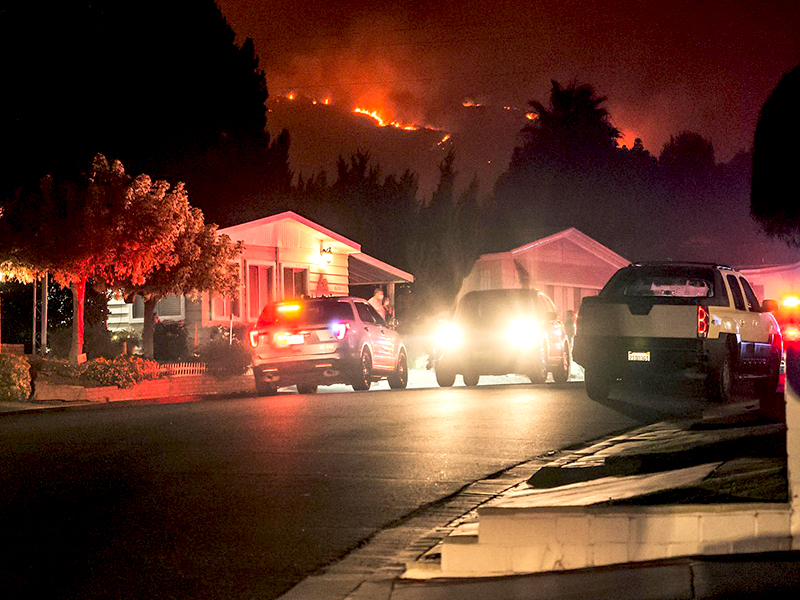 The Apple Fire is now over 20,000 acres and is still actively burning. Much of the fire activity is being driven by record low moisture content of the vegetation combined with high temperatures and low relative humidity. Evacuations and closures remain in place in both Riverside and San Bernardino Counties. Management of the incident was transitioned to California interagency Incident Management Team II on Sunday, August 2, 2020. For incident updates relating to fire activity, please call 909-383-5688, or visit www.inciweb.nwcg.gov.
-Bill Weiser, Fire Chief
Find your latest news here at the Hemet & San Jacinto Chronicle
Search: The apple fire