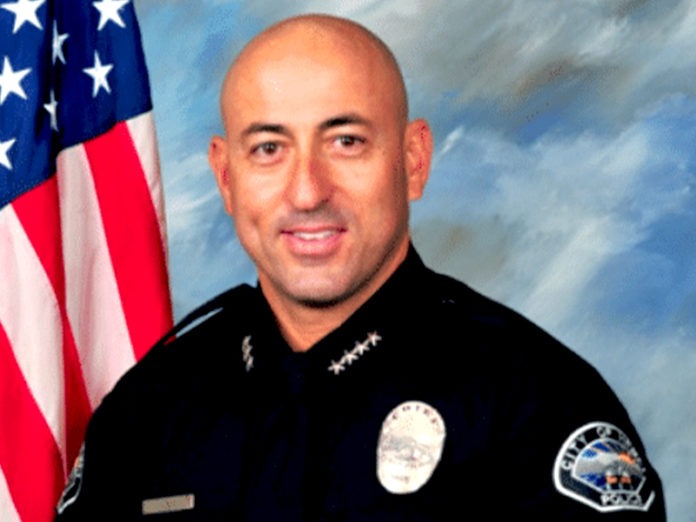 Hemet City Council
Prior to the public city council meeting, there has been a closed work-study meeting where there is a discussion of specific items. With live-streaming, the public is mostly able to listen in.
A presentation covering Street Vendor Permit Regulations and Enforcement was made by Assistant City Attorney Al Ford. The key points were fireworks and their regulations (including boundaries), the way other communities deal with the issue of fireworks, animal control, sidewalk vendors (key concerns being blocking streets, backing up traffic, noise and unsanitary conditions).
Animal Control Regulations for Businesses – the city doesn't really have many laws regarding animal control. Regarding properties that are operating without any licensing when it comes to operating as an animal shelter, the city won't make any additional suggestions, but the city can crackdown if it becomes a problem. If there is a question as to whether or not a facility is operating properly, the city can do an inspection or obtain an injunction to remedy an ongoing situation. Regarding "century dogs" (dogs used for security), there may a need to have some kind of licensing (to avoid liability problems).
Street Vendor Permit Regulations and Enforcement – no doubt, many have seen the profusion of street vendors, nearly one on every corner selling everything from tortillas to flowers to everything in between. One can understand the need for cash in a less than robust economy. If not for the COVID19 attack worldwide, we would be seeing far fewer street vendors and likely more swap meets. On one hand, it's a bit of a nuisance, on the other, we are reminded of the precious gift of freedom and individual mobility along with entrepreneurial spirit. Councilman Perciful brought up the lost revenue to Hemet when street vendors are not properly licensed and they are avoiding the Franchise Tax Board, possible health violations in addition to city business license fees. The fact that brick and mortar businesses are forced to pay all the fees and permits and other items, make it an unfair advantage to street vendors. The only time anyone will have a serious complaint is when they buy a food product and become ill.
Perciful added that vendors are sharing a license. It's difficult to regulate that. Meyers suggests that there needs to be more discussion as regards code enforcement and police activity. She, along with Perciful, sighted the unfairness of a street vendor versus a brick and mortar operation. Mayor Brown suggested that possibly volunteers from Hemet Police Department make some sort of regular appearance when they observed street vendors; it would let the vendors know, they are being observed and it's creating a problem.
There were few public comments, apart from Maryanne Derouin, who made an impassioned complaint about being double charged on her water bill (many of us were double charged), the water company charged twice for a late fee. Brian Byrd asked for some sort of business protection from taggers and other activity. James Simon had some serious questions regarding property line setbacks. Mayor Russ Brown promised to address that with city staff. The conclusion is WATCH YOUR WATER BILL AND COMPLAIN IF IT LOOKS TOO HIGH (like mines did).
There was a Certificate recognizing 103-year-old Polly McIntosh on the longevity of her life.
City engineer Steve Lorisso made an engineering update, addressing the council with a positive report that the council approved all projects, allocations of contracts and contractors. The projects have been prioritized. A total of 88 improvements have been accomplished, including but not limited to street maintenance, sidewalk maintenance, street striping maintenance.
Slurry sealing is being accomplished as well, ADA ramps and pavement rehabilitation. There are new projects in the works; engineering may need to address with the council for authorization to move forward. The engineering department is doing a considerable amount of work on the infrastructure as well as approving new developments. At least 3 new residential developments are in the works.
As usual, there was no one available to provide general information on the Investment Portfolio as of August 2020. Generally speaking, there are pages of investments (about which the writer knows very little). We need a Treasurer who can provide the residents of Hemet some clarity as regards the investments.
Resolution Authorizing the City Manager to enter a Memorandum of Understanding with the Cities of Murrieta and Menifee for Consolidation of a Special Weapons and Tactical Teams – in an attempt to gather some insight as to how this Memo of Understanding benefits Hemet, I contacted the office of Chief Eddie Pust.
According to Pust, the Memo of Understanding covers SWAT Team activities when it comes to critical incidents that require immediate action. It usually involves incidents that require more than the patrol person can handle.
SWAT activities usually involve a "high-risk or barricaded suspect, a fortified place that may involve at-risk bystanders." When SWAT is involved, the outcome is generally better for all. This is about collaborating and using resources wisely," stated Putz. Some live in the county and the Sheriff's Department has their own arrangements with contract cities. Out of curiosity and because so many have asked, he told me Hemet has 71 sworn officers handling all kinds of activities. When asked whether or not Measure U Funds were doing what they were intended, his comment was he feels that Hemet Police Department is in the process of reaping the benefits of Measure U, but Hemet Police Department is not there yet.
There was a robust discussion on the Resolution Authorizing Hemet Unified School District to form a Community Facilities District (known at CFD) in the Limits of the City of Hemet to Finance Certain Development Impact Fees. This was a somewhat complex issue. Meyers brought up the many discrepancies in the wording, i.e., letting the Hemet Unified School District have all the money, and possibly the city doing all the work before paying the money out. Lots of optional language, kind of a "red flag," as she termed it.
She wanted to wait until there are five council members rather than vote it now. That wasn't meant to be. There were questions. Karlee asked the applicant, Jeff Hollbrook, if we had done this kind of agreement previously. Mr. Hollbrook went into detail about how long he has been waiting for this development to get moving. He stated that he had been waiting ten years for the project to start. He was waiting for Hemet property values to recover, going on to say, "I've been underwater for ten years." CFD is being created so he can build the development. The developer (Hollbrook) is paying the fees.
He went on to explain that a CFD is the least intrusive to a homeowner (development fees). He has to sell 80% of the homes to issue the debt. Hemet Unified School District is typically the lead in this kind of action. The developer will be reimbursed for the fees. Ultimately, the developer is responsible to the city. The city won't advance any funds; if the developer doesn't pay fees, he doesn't get anything. He paid all fees upfront. Perciful states this is the first time he has seen the kind of language that is used in this document even though the documents state that the city is well aware of how this project works. This was Meyer's concern as well. It appears that the document should be reworded in a manner that doesn't leave the city exposed. Councilmember Krupa feels the contract is fine as is. She states the applicant has had projects in the past that have been completed. The developer made his point and the resolution passed unanimously
The current public works person Tim Hults- is no longer. We've lost one more competent employee. Lynn Merrow was introduced as the new Public Works Director. Let's see how long he lasts (not sure of spelling). He comes with a lot of related experience.
There was considerable discussion on the Voluntary Compliance Agreement between the City of Hemet and the Department of Housing and Urban Development. This appeared to be a sneaky way of taking the pressure off the City of Hemet that comes with a price. The pressure is decreased because Hemet gets some time to accomplish the goals established by HUD. When it comes to the initial agreement designated in the HUD (Housing & Urban Development) block grant agreement, there are specific things the city has to agree to with and sadly, Hemet has not fully complied. HUD's main areas of concern were the Chronic Nuisance Abatement Program and the Rental Registration and Crime Free Rental Housing program.
According to our overpaid city attorney, Eric Vail, Hemet has an option of re-adopting ordinances implementing certain parts of the programs (with prior approval from HUD). The city will have to mail notices to rental property owners and tenants, letting them know of the repeal of the programs and their right to make a complaint. In addition, the city will have to come up with $200,000 for remedying housing conditions for low and moderate-income renters. This is an example of Hemet not utilizing its resources in a way that would have prevented this quagmire. The city feels they've come as far as they can in terms of complying with HUD. The city will have to do some reimbursement to property owners.
Councilmember Meyers questioned the 5-year contract is established by HUD. After five years, HUD will continue to monitor the city. Her contention is that the city is "cleaning up" the initial contract, which was prepared by someone who is no longer associated with the city. It appears the program wasn't initiated properly with the intent of what was voted by the council.
Krupa was on the council when the initial HUD agreement came into effect. Her question was, if we have to repeal the agreement, what can you replace the language with? It is poor people that suffer because property owners will not make necessary improvements (slum lords). Vail suggested working with HUD towards a resolution. The resolution passed unanimously.
There was a request to adopt a resolution declaring city-owned property as surplus land in conformance with the surplus land act. This is an example of the state getting into the business of the city. Back in a 09/2020 council meeting, this item came up and failed on a 2/2 vote. There was no one to break the tie. That will change after the 11/03/2020 election. The staff was instructed to come back for more discussion. Perciful felt the Covell building should be taken off the list of saleable properties and the city should hold onto it for possible future use. Meyer was opposed to the resolution, digging her heels in at vote time. Vail stated this is the 1st step in selling off any surplus property. All kinds of notices have to be mailed so any possible parties are interested in the properties may take action. Hemet is under no obligation to sell the property. Perciful changed his mind from the September vote explaining why his mind was changed (holding onto the Covell building, which is not a vacant lot and has some value). The motion passed 3/1. Meyers was the dissenting vote, feeling the state should take care of this if they were so interested in local affairs.
Novel Coronavirus (COVID-19) Emergency Declaration Update – unhappiness was expressed at the regression of the county into a lower tier. The City Council voted to consider and approve My City Youth Center's request to borrow City resources for its annual Halloween event. Ramona Bowl offered the use of the bowl as they had the available space. "Boo at My City Youth" is Friday night, the night before Halloween. The Rotary Club and other non-profits will participate and contribute. There will be announcements forthcoming. Look for those on social media.
Karlee Meyer asked about City Hall hours as she'd had many questions from constituents. City Manager Chris Lopez stated that days and hours of City Hall are listed on the website. She went on to state she'd had some very frustrated constituents that had attempted to enter a Planning Commission meeting but when they arrived, discovered there was no meeting.
The website has indicated the commission had canceled meetings but had them without alerting the public. There seems to be a lack of consistency.
City Manager Chris Lopez shared a story about the new Tesla plant in Hemet. He shared a story regarding why they chose Hemet. The city's Community Development Team made Tesla feel that Hemet really wanted them here as opposed to other communities lacking interest. Hemet has some fine employees. We seem to lose some of the good ones, however, a story such as this highlights the hard work of some of the city employees.
Lastly, Measure U Oversight Committee met last week. Committee was pleased with the results of audit; all funds were all in accordance with established 2018-2019 numbers.
Ann Smith • Contributor
Find your latest news here at the Hemet & San Jacinto Chronicle