MORENO VALLEY, CA
County's new fleet also includes vehicles for homeless and community outreach.
Robert Youssef | Contributed
Riverside University Health System (RUHS) will begin dispatching five mobile clinics this month to deliver additional behavioral health crisis services to residents across Riverside County.
The 25-foot vans include medical equipment for monitoring vital signs, a refrigerator, a bathroom and other amenities that bring the safety and comfort of a clinical setting to hard-to-reach places such as homeless encampments. Calls for help also come from schools, group homes, families and anywhere children and adults may be suffering from issues such as a panic attack, substance use disorder or psychiatric crisis.
"These vehicles empower us to provide dignified and compassionate care to our most vulnerable residents," said Dr. Matthew Chang, Behavioral Health Director for RUHS. "By bringing our services directly to where they're needed most, we are revolutionizing the way we connect and offer help."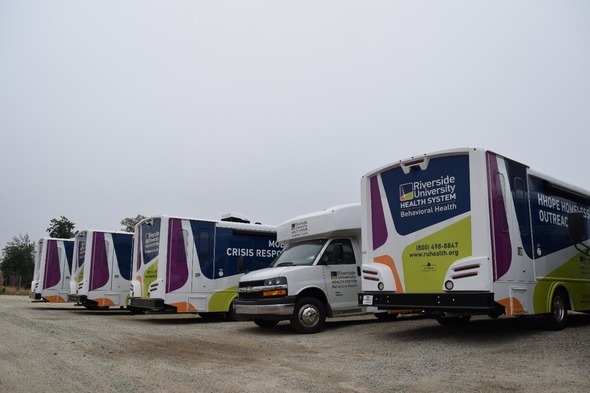 Mobile crisis response decreases unnecessary psychiatric hospitalizations and law enforcement involvement by providing emergency intervention, referrals for services, and access to a sobering center or 24/7 walk-in mental health urgent care clinics in Riverside, Perris and Palm Springs. The vans will be staged throughout the county to ensure a quick response.
RUHS – Behavioral Health mobile crisis teams answered 5,576 calls for help in fiscal year 2021-2022, a 53% increase from the year before.
Mobile behavioral health care helps overcome barriers that keep many people from accessing services, including a lack of trust for traditional systems, transportation difficulties and various personal challenges. The vans provide an alternative to the crisis team's county-issued vehicles, which had limited room for equipment and supplies and no space for treatment.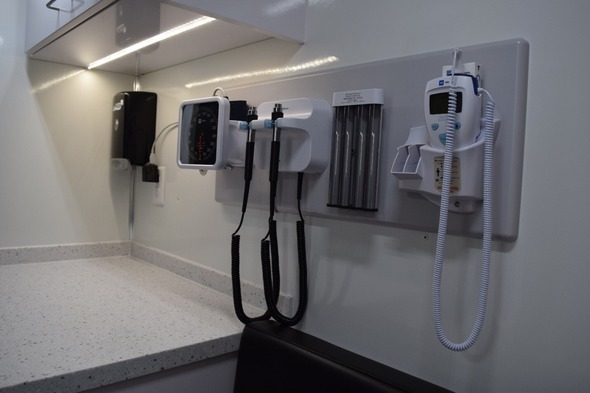 Along with the vans, RUHS is launching a 25-foot Homeless Housing Opportunities, Partnership & Education Program (HHOPE) mobile unit that will offer street-medicine services, incorporate a wheelchair lift, and include features like refrigeration for medicines. Another vehicle, a 30-foot Integrated Programs Community Engagement and Outreach bus, will travel to events to raise awareness of available services.
The seven vehicles were funded by $1.8 million in Crisis Care Mobile Unit grants from the state Department of Health Care Services.
"The Board of Supervisors is committed to meeting the behavioral health needs of Riverside County," Board Chair Kevin Jeffries said. "By innovating and seeking new avenues of care, we are making a clear statement: every resident's well-being matters."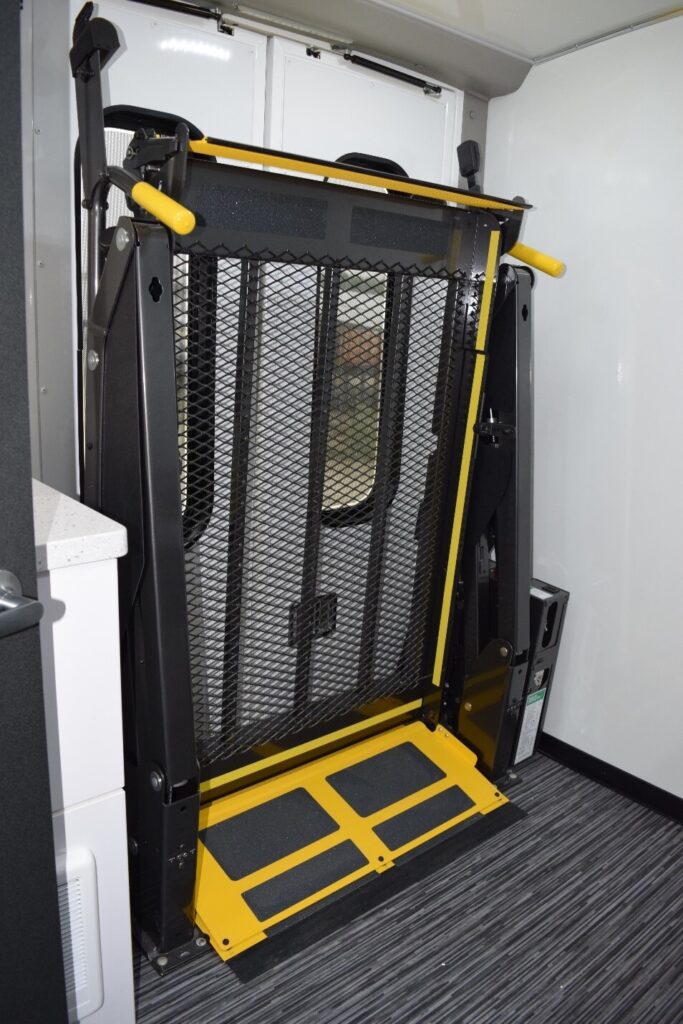 Find your latest news here at the Hemet & San Jacinto Chronicle