(Comic fans storm)
On Saturday January 11th from 11am to 4pm, Hemet Public Library hosted their third annual Get Your Comics On, where approximately 700 fans of the comic and graphic novel subculture gathered.
Hemet Public Library was under siege as vendors, artists, and creators of comic worlds merged in a celebration and exchange of ideas by enthusiasts.
Friends and fans of the comic subculture and entertainment arts went as far as dressing up as their favorite characters: there were Darth Vaders, Storm Troopers, Dragon Ball Z characters, Tomb Raiders and more – gallivanting around the event, talking with and supporting local vendors.
Brandon Noel, of Destiny Comix, took the necessary steps to breathe life into his idea for the annual event. "Three years ago, I came to the library and asked them about putting on a comic book convention. I had to get approval from the library council, the city, and pitched a proposal." It's not Comic-Con, but Noel assures that Hemet is not joking around, in saying, "We have big names, legends of the comic world coming here to Hemet."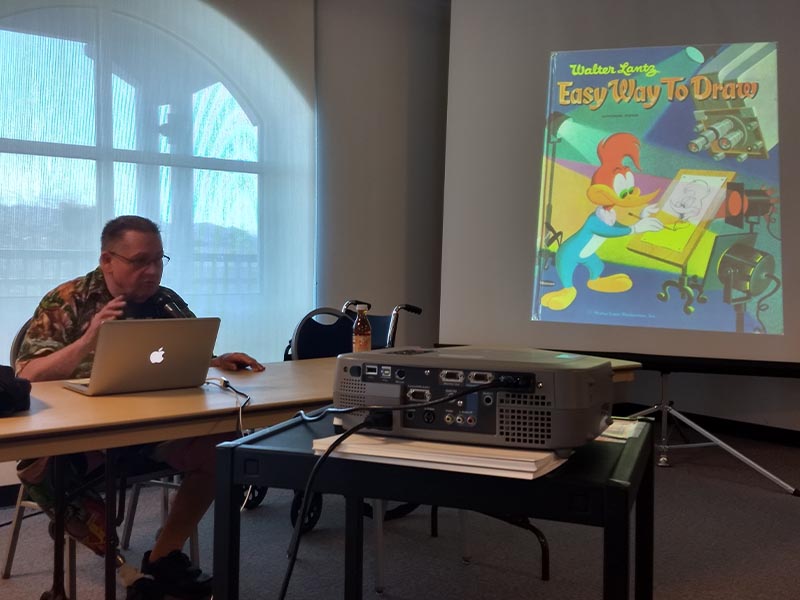 Vendors offered everything from movie posters and trading cards, to face painting, and of course, comics! Guests could attend discussions from big names in the industry on topics such as politics in comics, and an interview with Jason Inman and Ashley Victoria Robinson of the popular podcast, Geek History Lesson.
This year guests were able to see Mike Senna alongside his remote-controlled R2D2 robotic replica and hear how he built it from scratch, with full functioning movements and that unmistakable whistle that lit up the eyes of guests.
Local artists were of all ages and many felt inspired by 10-year-old, Jonathan Thiessen, who authored and got published his very own comic, Plasma Man.
Downstairs you could discover your hidden talents in drawing through "Anime Your Way" Drawing Class, with Carlos Nieto III, where guest received lessons on how to portray emotions in Anime-style drawing.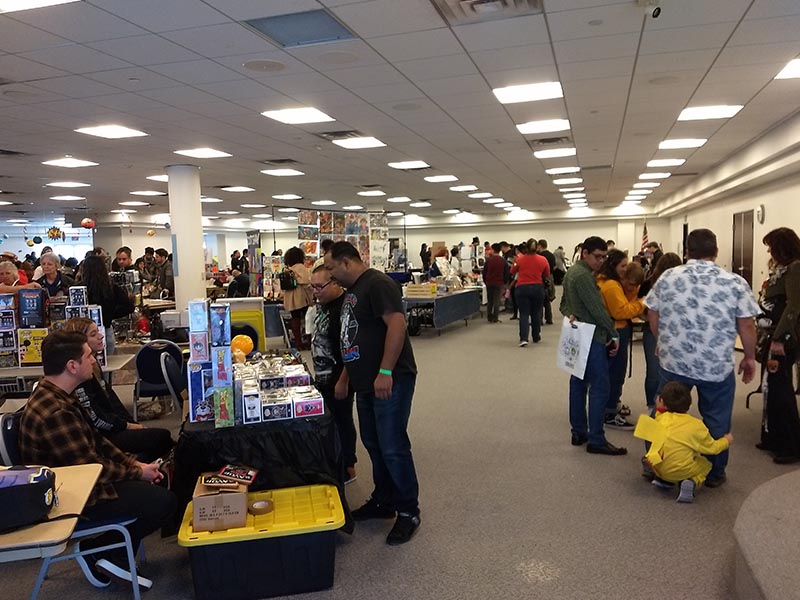 Anybody that knows anything about comics knows the name Scott Shaw. Shaw, in case you didn't know, is the Emmy award-winning animator of comics such as Simpsons, Sonic the Hedgehog and has also worked as a story-boarder for Jim Henson's Muppet Babies, and other leaders in the industry.
Shaw's presentation showcased the evolution of his own story, the story of a meager beginning in cartooning. It portrayed his progress and perseverance from the esoteric underground comix to big name success. His advice was simple, "If you love it, do it every day."
Get Your Comics On is a great example of what your public library can do for you, mentions Senior Librarian, Kathye Caines. "This is a library-card event, we don't want to charge people . . . just an example of all the many things you can get for free with your library card."
For more information on Destiny Comix, visit www.destinycomix.com, and for upcoming events at Hemet Public Library, visit https://hemet.ent.sirsi.net/client/en_US/default
Find your latest news here at the Hemet & San Jacinto Chronicle
Search: Comic fans storm