(Community gathers)
Students of West Valley High organized and held a candlelight vigil in front of the high school on Wednesday, Feb. 25, from 5:30 p.m. to 7:00 p.m. Approximately one-hundred friends, family, and community members convened to remember the ways in which the two young women, Trinity Clyde, and Genesis Lopez-Araiza touched their lives.
Trinity and Genesis were two of the three victims of the Feb. 19 homicide that claimed their lives, along with Genesis's mother, Wendy Lopez-Araiza, leaving the community in shock.
"You never know what you're taking for granted until you don't have it anymore," were the words of a young man who spoke of Trinity, whom he considered a dear friend, and remembers her as someone who was always willing to help others.
Staff of West Valley High remember her as a selfless person who didn't see cliques or lines dividing peers into social groups; she saw her peers as equals.
"It was an honor to know her," says another friend as he related feelings of shared camaraderie in the struggles of going through high school, saying, Trinity reminded him, "we're in this together, she'd say; boredom, stress, the anxiety of being in school…she was there to lighten things up."
Genesis was remembered for being a fun and loving person. A friend describes her as the "most fun person to be around. She had great energy and would always try to make us laugh if we were sad."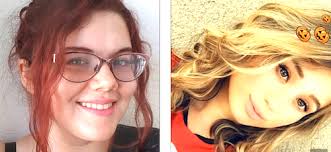 A friend of Genesis remembers her as a friend with a nurturing soul, saying, "She acted like a mom a lot, and was very sweet. I just hope that everyone can get through this-especially the families."
A student of West Valley High shared his condolences to the family of the victims, reminding us of the importance of family and that we are all connected. "Send love to your family, no matter who they are, today could be our last day. No matter where you are, your connection with them is always going to be forever."
Find your latest news here at the Hemet & San Jacinto Chronicle
Search: Community gathers