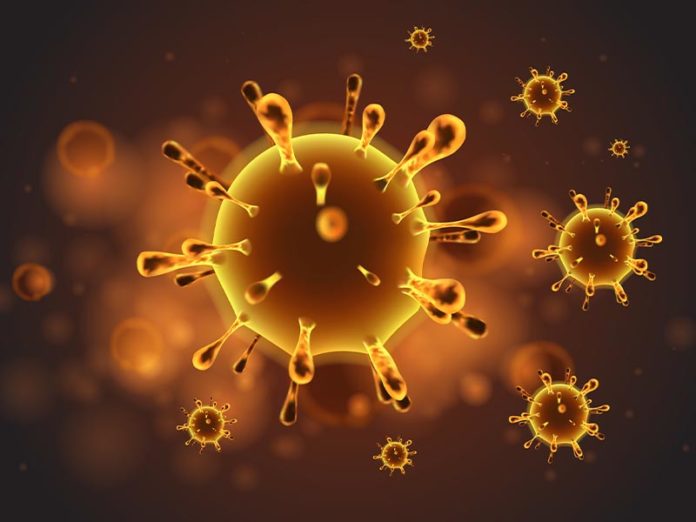 THE CORONAVIRUS FILES
By Amber Dance
Pandemic hastens closure of maternity wards
Giving birth in America has been getting harder for years, but the pandemic has likely sped up the shuttering of maternity wards, writes Dylan Scott at Vox.
Pre-pandemic, the U.S. already suffered a high rate of maternal mortality, with 20 deaths per 100,000 live births in 2019. That's much worse than other developed nations, and it's been rising for decades. There's a huge racial disparity as well: The mortality rate for Black mothers is three times that for white women.
That rising trend continued in 2020 with almost 24 deaths per 100,000 births, but it's difficult to work out exactly how many additional deaths the coronavirus crisis created, reports Jacqueline Howard at CNN.
It's also impossible to be certain how many maternity wards would have closed without the virus, but "the pandemic looms large over each of these closures," writes Scott. For examples, health worker shortages made it difficult for some centers to stay staffed.
These closures have disproportionally affected rural communities and those with Black and Hispanic residents, who already experience worse access to care and lower rates of health coverage.
And when maternity wards close, the result is more emergency deliveries and more babies born preterm, which can put the infants' health and lives at risk.
Some mothers must travel for an hour or more to reach a hospital that delivers babies, and they don't always make it in time, giving birth roadside instead.
COVID-19 shrinks the brain?
Even a mild or moderate case of the coronavirus is enough to damage brain tissues, says a new study from the U.K.
Researchers performed repeat MRI scans on people between 51 and 81 years old who'd had their brains imaged before the pandemic; about half the return participants had tested positive for COVID-19 about four months before the second scan.
While brain changes can be subtle, and some loss is expected with age, coronavirus infection was associated with greater loss of brain tissue in the parts of the organ linked with taste and smell, as well as in the cortex, where actions like reasoning and feeling take place.
Participants who'd had COVID also took longer to complete a cognitive, connect-the-dots-type test.
The work is "one of the most important studies in the pandemic," writes physician and COVID-19 commentator Eric Topol of Scripps Research in The Guardian.
He suggests that inflammation resulting from the infection might be the reason for the observed changes to brain tissue.
Topol also notes that the second round of imaging took place before the omicron wave, which was less likely to damage the sense of smell among those infected. Thus, it's possible omicron might cause less brain tissue loss, too. It's also unknown if similar brain changes take place in younger people after infection.
Florida surgeon general bucks CDC on kids and vaccines
COVID-19 isn't over, but the Sunshine State is so over COVID.
Last Monday, Republican Gov. Ron DeSantis and physicians held a news conference they labeled "The Curtain Close on COVID Theater."
In a now-viral clip, DeSantis was observed chastising the teenagers arrayed behind the podium for their decision to wear masks at the indoor gathering, calling the safety precaution "ridiculous." A couple of the students then removed their masks, but another told MSNBC, "It's my right to have my mask on."
Later in the discussion, Florida Surgeon General Joseph Ladapo announced the state's Department of Health would recommend against the vaccination of healthy children.
Written guidelines issued Tuesday said healthy children "may not benefit" from the current vaccines and noted "certain risks to consider."
The recommendation probably won't prevent parents from vaccinating their children if they desire to do so, but it further complicates the messaging on kids and vaccines, and provides an easy out for parents who remain hesitant, reports Helen Branswell at STAT.
The announcement quickly led to condemnation from the White House and other sources. The editorial board of The Washington Post called the announcement "irresponsible" and "nonsense." Health experts who spoke with The Guardian's Jessica Glenza added "reckless" and "dangerous."
"This could result in some children dying," pediatrician Dr. Mobeen Rathore of the University of Florida told Jamie Ducharme at Time.
Ducharme notes that many parents are already confused and concerned about the vaccine and possible side effects, despite a wealth of reassuring safety data. While vaccines may not block all infections, they've been shown to prevent severe symptoms and hospitalization.
More clarity on vaccinations and children, from new data on the Pfizer and Moderna shots, is expected within weeks, writes Apoorva Mandavilli at The New York Times.
The news conference took place the same day the world hit the milestone of 6 million recorded COVID-19 deaths, notes West Palm Beach's CBS affiliate.
Experts say U.S. could do more in next pandemic phase
More than 50 public health experts have released their own "Roadmap for Living with COVID" as the nation enters the next phase of the pandemic.
While it shares plenty of measures with the White House's own recent preparedness plan, the white paper from an independent, bipartisan group "outlines additional details and strategies," reports Kristiana Fiore at MedPage Today.
The Biden administration's plan focuses on prevention and treatments, preparation for new variants, preventing future lockdowns, and the global vaccination push.
The independent group asks for more in areas such as disease surveillance, which it suggests should include tracking home test results and testing animals, which might serve as reservoirs for the virus.
But the White House's plan is in financial jeopardy, with $15.6 billion in support for pandemic measures stripped from the $1.5 trillion spending bill passed by Congress last week.
Protective medication failing to reach immunocompromised
The disappearance of mask mandates and other measures is leaving immunocompromised people feeling vulnerable. Millions of Americans, such as organ transplant recipients and people with immune deficiencies, can't fully benefit from vaccines because their bodies don't make enough antibodies in response.
In December, the FDA cleared AstraZeneca's antibody drug Evusheld to boost protection to those who can't manufacture enough antibodies themselves. In a trial, it reduced the risk of infection by 77%.
But many physicians and patients don't know it's available, writes Emily Alpert Reyes at the Los Angeles Times.
"This truly could be lifesaving," said Dr. Krist Azizian, chief pharmacy officer of Keck Medicine of USC.
Supply is limited: nearly 600,000 doses have been delivered while the adult immunocompromised population numbers over 7 million.
And only 20% of those doses have been used.
Even patients who are aware of the treatment struggle to find clinics that provide it and physicians to prescribe it. It can also come at a cost, with patients often spending hundreds of dollars in fees for consultations and injections, even though the medicine itself is supposed to be free.
"Many patient advocates worry that the obstacles to getting Evusheld could disadvantage patients who do not use the internet or have little time to phone physicians or to bird-dog a government database," writes Reyes.
Find your latest news here at the Hemet & San Jacinto Chronicle