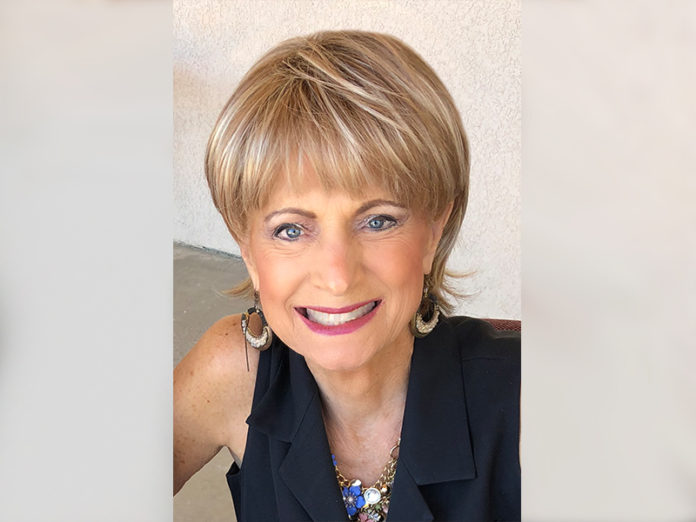 Update – the Beckett's have a new baby in the house. She weighs in at 6 lbs, 4 oz, mostly sleeps through the night and has yet to regularly use her pee pad. Yes, we have a new puppy and 13 weeks old Missy is both a sweet delight and a little terror. We arrived home recently only to find that she had broken into our pantry, found a potato and chewed it into a million little bits, which of course, were strewn all over our front room. Her pee pads are regularly torn up into a thousand pieces and scattered all over our kitchen floor — our house looks like a tornado has gone through it, and Bob is constantly having to remind me that "It will be worth it." I'm sure he's right, but it's a grueling trek for now.
But really, don't most things of significance or value take work?! I have hiked the Grand Canyon four times – each hike a bit different and every time challenging and exhausting but, in the end, exhilarating beyond belief. Trip after trip, we emerged from the canyon – heavy boots, backpacks – we arrived bone-tired, hot, dirty, and sweaty! As we trudged out the end of the trail, we were met with sightseers lining the rim – cameras in hand, everyone neat and clean. What a contrast and how I wished I were one of them – dirt-free, food in hand, relaxing over the breath-taking view of the canyon.
But, on second thought, as I wearily plodded past them, I actually felt sorry for those spic-and-span tourists. They were seeing it, but at the same time, they totally missed it. They were only rim huggers – as magnificent as the canyon was to them, they never really experienced it. There was no way they could appreciate the canyon as we did. We had "paid the price," and yes, it was worth it.
It's the same with God – there's a huge difference between those who know about God and those who know God! It seems everyone wants to go to heaven in the sweet by and by, but few want to spend time with God now. This is a culture that is fixated on Facebook; we constantly text and iPhone and iPad and then wonder where God is. To know and experience God is a grand adventure. It's interesting that in the Hebrew language, there is no distinction between "knowing" and "doing." If you aren't doing it, then you really don't know it. It's the difference between being a rim hugger and a hiker. God and church are not spectator sports – we need to get out of the bleachers and onto the playing field. As Mark Batterson has observed, "You can't go to church because you are the church. Church is not a building with a specific address. If you are the church, then church is happening whenever and wherever you are!"
In my lifetime, there has never been a season when the church has been more essential, and a relationship with God more vital; and, as the deployed church, we are called to "possess the gates of our enemies." Gates are symbolic of authority; kings used to have thrones at city gates and judgments were passed there. Now it seems like an evil enemy of everything right and good has possessed our "gates," an enemy that represents ideals and principles contrary to Heaven's Kingdom, and today, battle lines are openly being drawn between good and evil, freedom and tyranny. Tragically, this affects our lives in every area – from our businesses to our social life, our political life, and sadly, even our church life!
This is not the time to be a rim hugger – it's the time to be fully engaged. No matter what your lot in life, as Alistair Begg has rightly observed, "There is no one who is insignificant in the purpose of God." This is the time to rise up and possess the gates of our enemies – attend school board meetings, even if you no longer have children in school – you pay taxes! Attend city council meetings, county commission meetings, and make phone calls to your legislators. It will be worth it.
Francis Frangipane put it this way: "Many Christians have not accepted the reality of war in which we find ourselves. There is a spiritual war mode that we must appropriate. It is an aggressive stance that we take against evil. It's governed by a love for people, but it is fearless and uncompromising with the powers of darkness."
So, don't even think about being a rim hugger, and yes – it will be worth the effort.
—
Bob and Susan Beckett pastor The Dwelling Place City Church at 27100 Girard Street in Hemet, CA. For more information, you can contact them at DPCityChurch.org.
Susan Beckett | Dwelling Place City Church
Find your latest news here at the Hemet & San Jacinto Chronicle