Eva and The Vagabonds will be back at the Diamond Valley Arts Center for Music At The Center on Saturday, August 10th, 2019. Admission is $15 for Members and $20 for General Admission. As always, DVAC members receive their price Online at checkout. Don't forget your coupon code.
Throughout the existence of Eva and the Vagabond Tales, many people have expressed gratitude for music that people can relate to. "It is often the hardest music to express on a daily basis, and not too many people want to feel these emotions or connect with that part of themselves, but when they do want to, it is incredibly important that [this kind of music] is available to them."- Eva Mikhailovna.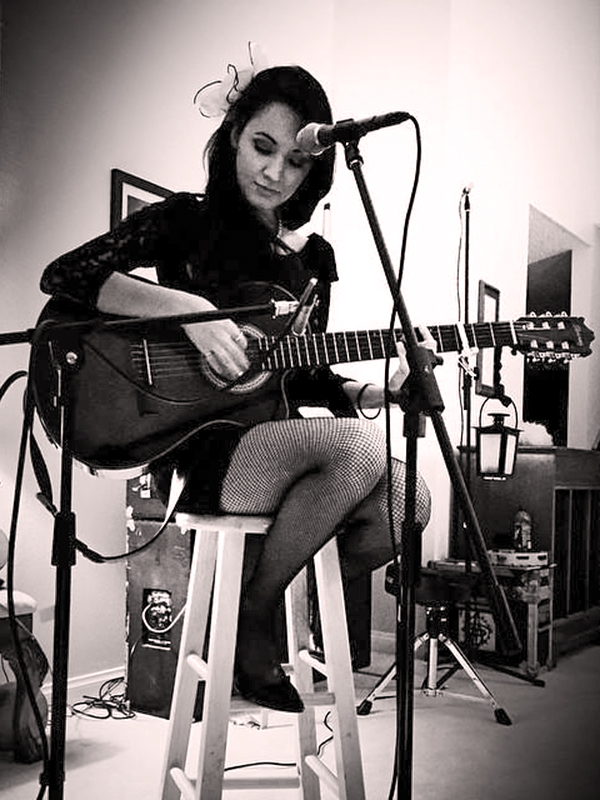 During live performances, Mikhailovna is accompanied by a group of musicians who are known as the "Vagabonds". The Vagabonds consist of accordion, bass, percussion, trumpets, violins, piano, and other various instruments, although more commonly the band can be found playing as a four-piece group.
Currently, Mikhailovna is accompanied by long-time members Alan Arteaga, Jasmine Capitulo (accordion) and Jacob Pflum (percussion). The band continues building its sound from the foundations of old-time music and melancholy story-telling, bending the laws of traditional songwriting and sound. "The main intriguing factor about The Vagabond Tales is the inexplicit chameleon effect of ageless mood," writes Independent Feedback Blog. The music is continuing to extend its fan base across the United States, while Mikhailovna is writing and arranging more pieces for the future, touring, and performing all around the west coast. "The natural evolution of their sound will be one to look out for because they are one sleeper hit group that can go somewhere."
MUSIC AT THE CENTER is a fundraiser for The DVAC and its programs. Doors open at 7:30 pm with the concert beginning at 8:00 pm. Please email [email protected] for sponsorship opportunities.