"I Feel Vindicated"
(Former San Jacinto Football Star)
In middle school, you could find Kishawn Holmes participating in dance battles behind San Jacinto High School's football bleachers while the team was playing. When he came into the system as a freshman, Kishawn made varsity, and his presence was felt immediately. After Kishawns Freshman season his parents moved him into West Valleys school district where he became a Mustang for a season and made the varsity squad there too. Kishawn Holmes then moved to Murrietta and ended up going to Vista Murrieta High School. His junior year of High School was big for Kishawn. He racked up over 1,100 rushing yards and 10 rushing touchdowns. He was ranked the 26th running back in the nation and 7th in California. He received plenty of college attention from his play and showed outstanding skills at invitation-only camps around Southern California.
It appeared that Kishawn was primed and ready to explode his senior season. Many were talking about the possibility of him playing in UCLA blue in gold the following year. Kishawn's senior season fell apart before it ever got started when two fellow students accused him of raping them. Kishawn was booked in September 2013, causing him to miss his senior year of high school and many colleges decided to go a different direction.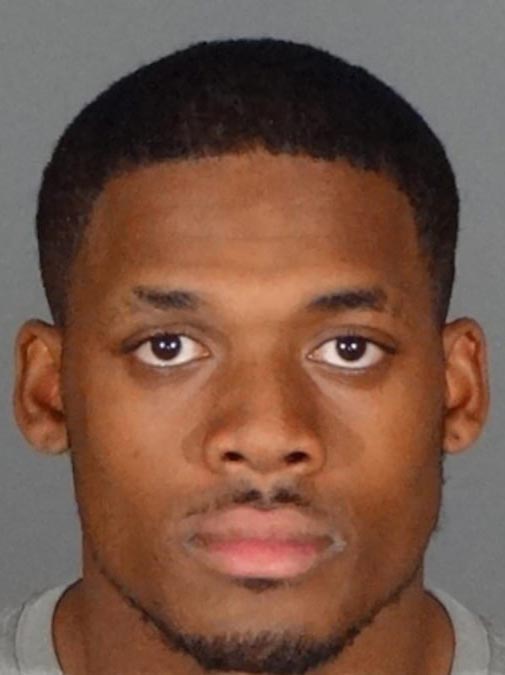 Since the charges in that case were in Juvenile court, records were not made public. Kishawn Holmes would resurface in 2015 playing football for Cerritos Junior College where he dominated the competition He finished his career there as the number one ranked Juco running back, and it seemed like his past was left behind as scholarship offers were coming in the mail every day. In March of 2016 Kishawn was accused of rape by a fellow student at Cerritos College. This student was a Student Physical Therapist for the school and worked closely with the football team. The student accused Kishawn of inviting her into his apartment and taking her into his room to rape her.
The jury took less than a day and found Kishawn guilty of rape. Kishawn Holmes was always adamant that he didn't do it. To many outside of the situation, it seemed that the woman who was the victim was using Kishawn's past and celebrity to promote her own image, she later filed to sue Kishawn and Cerritos Junior College. 
Kishawn Holmes got lucky; he found the rarest public defender in the state who believed his side of the story and wanted to get the truth out there. His lawyer didn't just move on to the next case, but took an interest in Kishawn's case and made it a point to prove his innocence.
Kishawn Holmes was exonerated of all charges in Aug of 2019; the District Attorney dropped the case. Kishawn Holmes walked out of the courtroom one hundred percent a free man. The "Me Too" movement is real, and they're certainly are many women who need to come forward when they are forced into a situation that they didn't sign up for. However, that doesn't mean that every man is guilty until proven innocent. That's not the way the forefathers designed our country. Hearsay trials aren't enough for a jury to convict a young man to spend the next fifteen years of his life behind bars, for him to miss out on achieving his life dream of playing football at the highest level, for his name to be tarnished and drug on the ground, and for him to be away from his family.
In the last couple of years, sexual harassment and misconduct claims against athletes and celebrities have become prominent across mainstream media. Are all these men innocent? Certainly not, but they aren't all guilty ether, and we need to get back to "You Are Innocent Until Proven Guilty," that this nation was founded on.
Kishawn Holmes is an example of someone's life who was on the way up but was knocked down by someone else's envious nature. Now he has to start all over, but he still has the NFL in his sights and is willing to put in all the work necessary to hear his name called on Sunday mornings.

Find your latest news here at the Hemet & San Jacinto Chronicle
Search: Former San Jacinto Football Star