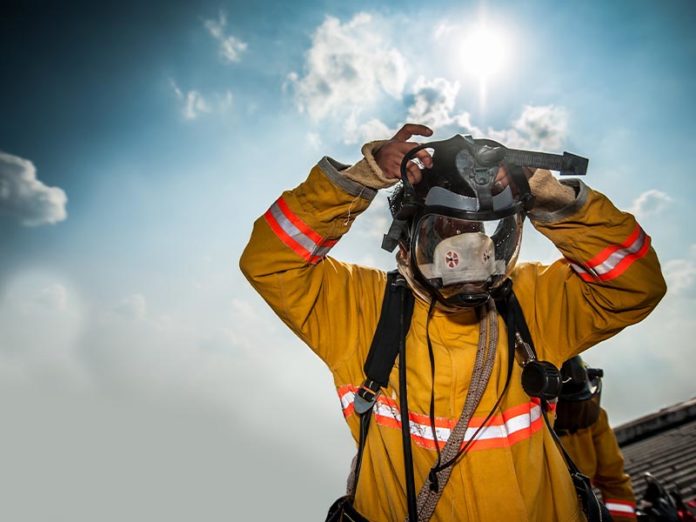 (Hemet Firefighters support)
Hemet firefighters are assisting senior residents at five of the City's mobile home parks with vitally important services, including food and prescription medicine pickup and delivery. On fliers delivered to residents and posted at the park's community centers, Hemet firefighters are offering their assistance to those most at risk of the COVID-19 virus.
The assistance is offered through the Hemet Firefighters Association — HFFA — with additional support from the Hemet Firefighters Auxiliary. Services provided to seniors includes prescription and food pick up, along with any other essential needs requested by park residents.
The services are currently offered at five of the City's mobile home parks; Casa Del Rey, Echo Hills, Heather Estates, Hemet West and Mountain Shadows. HFFA President David Prietto indicated that the services will be expanded to include other parks in the City. "We're proud to support our senior residents and to help them remain in isolation until the threat of infection passes," Prietto said.
"So many of them came out to support our efforts to protect the Hemet Fire Department a few years back when former members of the Hemet City Council misguidedly attempted to put an end to our locally controlled emergency response services, we're pleased we can return the favor and fill an important need."
Mobile home park residents living in the five communities can access the services by calling the HFFA at (951) 663-5564, emailing to hemetfirefighters@gmail.com, or visit us on Facebook at https://www.facebook.com/hemetfirefighters/.
The food/prescription pickup and delivery program is aimed at minimizing outside contact for park residents and will last as long as the shelter-in-place remains in effect for Hemet residents.
The service is in addition to other community programs sponsored by the HFFA at the City's mobile home parks, including fire prevention training and smoke alarm battery replacement efforts.
Find your latest news here at the Hemet & San Jacinto Chronicle
Search: Hemet Firefighters support