(Herrera Brothers)
Dominating gyms all across America
The Herrera brothers are already beginning to reach a high level of notoriety amongst boxing enthusiasts. They continue to add to their pedigree with every tournament in which they compete. Just recently they traveled down to Florida to compete in the Sugar Bert National Championships.
What is that? Sugar Bert is the leading promotion for amateur boxing, Their focus is to build tomorrow's champions, today…and help run a promotion for young boxers that rivals other sports like Basketball (AAU) and Football (SCJAAF). The organization prides themselves on helping young athletes gain exposure and enhance their skills as boxers.
This is a sorely needed organization for kids who prefer combat sports over traditional sports. Kids who participate in Martial Arts often have a hard time finding places to compete. Often times "Tournaments" are more like "Showcases" and there isn't a real competitive spirit or any rankings. Sugar Bert is on a mission to change this narrative and resurrect boxing, starting with the youth.
Both Herrera boys are currently undefeated and continue to dominate their opponents. They are very active for their ages (9 & 10) and stay in the ring as much as possible. As soon as they got back from the Sugar Bert trip they were back in the gym training for the next fight. That fight happened to be this past weekend in Compton, California. It was the State Silver-Gloves Championship: where both boys put on impressive performances and won in their divisions. With those victories they will move on to the National Silver-Gloves tournament in Missouri, which will start in the middle of January, but before they get the chance to finish off that event, the brothers have a tournament in Louisiana coming up in December, right before Christmas.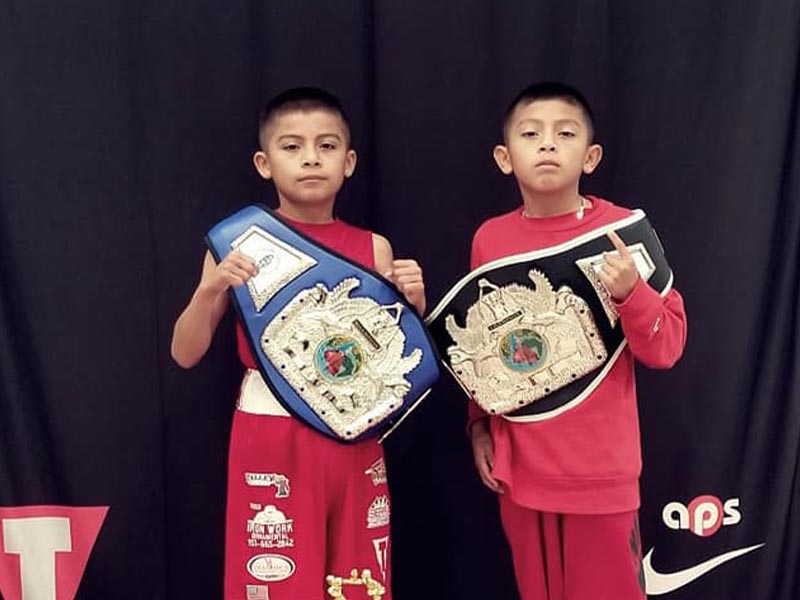 Both boys plan on becoming professional boxers in the future, but they have a few things they want to check off their list before they can do that. They want to compete in the Olympics and graduate from college with business degrees (their father's idea), "Ff they learn how to manage their finances and make good business decisions through schooling, then they won't have to rely on people to do that for them. They will have a better idea of where their money is going. So many professional athletes get taken advantage of and I just don't want that for my boys."
The Herrera brothers are currently looking for sponsors and donations to help them offset the cost of travel and the expenses that come with these tournaments. Jump on this "hype train" while you still can. Follow Inland Empire Sports Connection to stay up to date on everything the Herrera brothers are doing. You can contact them at [email protected] to inquire about sponsorship opportunities or donate to them directly.
Find your latest news here at the Hemet & San Jacinto Chronicle
Search: Herrera Brothers