(Inspired Women Business)
"Peddlers Bazaar," showcasing local small businesses
The rooms of Hemet's Center for Spiritual Living were at full capacity this Saturday for the Peddlers Bazaar, a monthly event hosted by the Inspired Women Business Alliance (IWBA), a non-profit organization that supports women in business and the community.
The free event was an opportune time for women with small businesses to set up shop and offer their products to the Hemet/San Jacinto community; network with one another, and offer an eclectic variety of goods and services.
"Our goal is to strengthen women in business; to strengthen our families and our community," says president of IWBA, Miranda Owens, who expressed her joy in witnessing the non-profit growth since its establishment in 2016. The program offers a range of services to help women succeed; there are business, computer and craft classes and extensive outreach efforts to lower income women. Success is in the numbers as Owens explains, "our first event, we had 15 vendors, and now we are upwards of 35."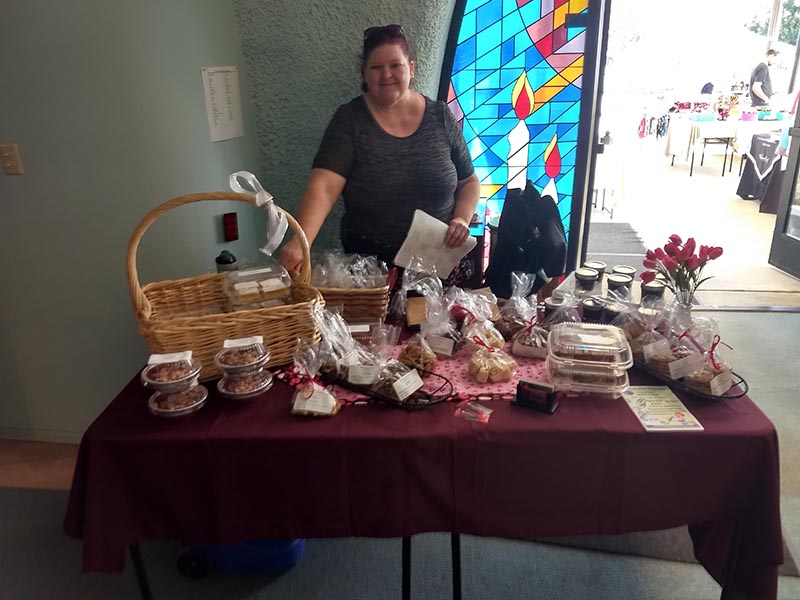 Many locals were inspired by the talent-laced ideas these biz savvy women brought to the tables. A local who simply goes by Connie, wove her creativity into her small business, Roses by Connie, and sells beautifully fashioned flowers . . . flowers fashioned from plain, mundane coffee filters into colorfully detailed works of art.
Some, like Debbie Mummert, took a sweeter approach to their start-up. Mummert, owner and pastry chef of "Hers truly, Debs Delicate Pastries" handed out bite size samples of to-die-for toffee, chocolate treats, cinnamon buns and other delectable goods to satisfy the everyone's sweet tooth.
Dr. Jeanne Hounshell, a local life coach and author of "This Precious Love," offered her services in helping others. Potential customers were invited to attend seminars where the doctor applies her knowledge of spiritual healing therapies, to live their most healthy, vibrant life possible.
The Peddlers Bazaar will continue on the third Saturday of each month at the Center for Spiritual Living: 40450 E. Stetson Ave. in Hemet.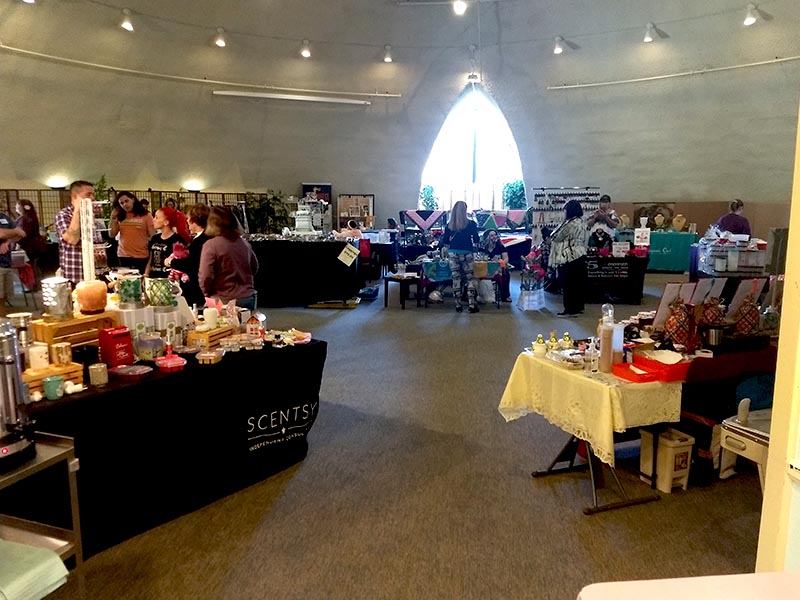 For more information on the Inspired Women Business Alliance and upcoming events, visit www.inspiredwomenbusinessalliance.org
Find your latest news here at the Hemet & San Jacinto Chronicle
Search: Inspired Women Business