(light on local athletes)
In the midst of Chaos, One Student Shines Bright
In this week's, "More Than an Athlete" column we take you to West Valley, where Marcos Flores spends his school days. Flores is best known for his performance on the football field. He is in his senior year and is preparing himself for college.
We want to highlight the many reasons that Marcos is truly "More Than An Athlete," This young man always displays exceptional Sportsmanship.
The final game of his High School career was cut short last week due to the game's being called because of a brawl. While players from both sides engaged in this, Marcos refused to give into negative passions, and he refused to compromise who he is. Instead he took a knee on the field and waited for referees and security to separate everyone. "Sports has always been a big part of my life, but it has never defined who I am. What makes me more than an athlete is my ability to show leadership, responsibility and dedication to younger people around me. I have always been the kind of person to take care of people in need and a lot of people know they can count on me if they ever need anything. No matter what it is, whether school or sports, I always make sure I go the extra mile and do everything with excellence."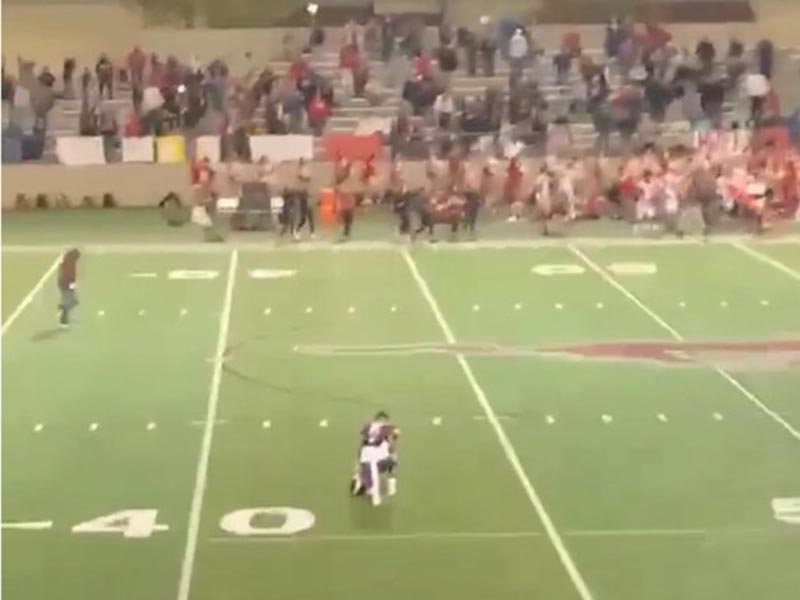 Marcos Flores has been playing football since he was a little kid: he loves that it has taught him so much about leadership, hard work, dedication, and brotherhood. He lives to compete with his brothers and is constantly trying to find ways to better himself on and off the field.

Marcos plans on becoming a Police Officer or Firefighter after graduation. He wants a career in which he knows he is making a difference by helping people in the community. Family is the single most important thing in his life. Marcos loves to spend time with his family and says he has no idea where he would be without them. "My family has taught me a lot of things, but the biggest thing I've learned from them is the importance of school. They support me and help me be the best student I can be so that I can be very successful in my future."

"I want to thank all of my coaches from youth to high school for teaching me life lessons and helping me reach my full potential in football. Also I'd like to thank my two older sisters for always being there for me when I need to talk, but most importantly for my amazing parents for keeping my head on straight and keeping me focused on my goals. They do whatever they can to help me and provide all the necessary resources needed to be successful."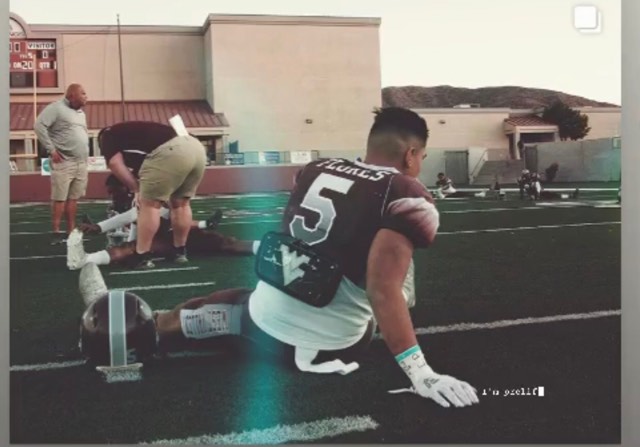 We applaud Marcos Flores for his actions on the field and in the classroom! He is the definition of someone who is "More Than An Athlete." The Hemet-San Jacinto Chronicle can't wait to see what he does in his future.

Know a student who is More Than An Athlete? Email me at Kheadlee@hsjchronicle.com and tell me about them.
Find your latest news here at the Hemet & San Jacinto Chronicle
Search: light on local athletes