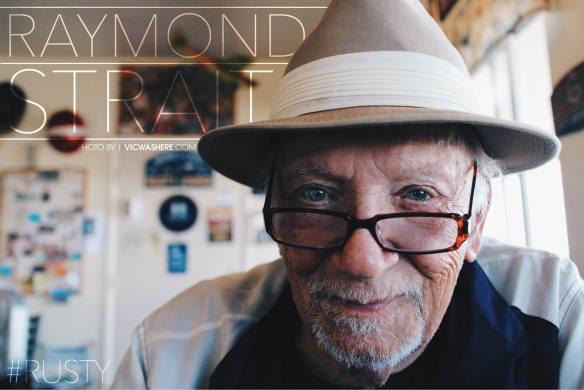 Rusty Strait | Senior Reporter
The world seems to have suddenly awakened to the fact that we are in a proxy war with Russia. President Zelensky of Ukraine, in trying to save his own country, has been the front runner to alert us that we might be next. Because of his courage and leadership, he is, without doubt the most popular man in the free world. His refusal to bow down to a ruthless Dictator has garnered him more laurels than any man in the modern world. While he is the buffer in a proxy war between Russia and the United States, we do our best to help.
That brings me to a local contribution that might have gone unnoticed if it weren't for nosy reporters like yours truly.
I discovered that Golden Era Productions (as always, has pitched in to help out with the situation. They have donated a total of 122 boxes of some very nice clothing articles for Ukrainian Refugees in California and Europe.
Thirty-one boxes were donated to the Ukrainian Orthodox Church in Los Angeles for the thousands of Ukrainian refugees that are crowding across the border at Tijuana.
Father Vasilos Basille Saucuir tells us that there are so many refugees that are attempting to cross into the United States from Tijuana, that the city has donated a building to temporarily house them while the wait to be processed to enter, which can often take several days.
The good Father Vasilos is also working with other Orthodox churches in the Los Angeles area to arrange temporary housing and to have their basic needs taken care of.
Muriel Dufresne, Community Affairs Director for Golden Era Productions, tells me that it is an ongoing work on their part. Recently another 91 boxes of clothing was stored in a Culver City warehouse for shipment next week to Ukraine.
It never ceases to amaze me when something needs to be done, it is usually the same volunteers who step up to do the work.
The San Jacinto Valley is teaming with volunteers for various causes. However, Golden Era can be counted on in every instance.
We reporters also read the papers and watch the news. I was more than a little bit amazed when I heard on the radio that Israel is hesitating to put forth much effort to help Ukrainians because they "don't want to upset Russia." I would have thought that the Israelis more than anyone else would have empathy for them. Hard to tell about governments. They do not always reflect the will of the people.
We do our part and that counts for a lot. Just sayin.
rustystrait@gmail.com
Find your latest news here at the Hemet & San Jacinto Chronicle