jw.org | Contributed
On a sweltering June day near Clarkston, Georgia, Lah Khu Paw heard an unexpected greeting.
"Gwah luh uh ghay," said the young man standing at her door.
She was shocked. Her American visitor had said "Good morning" in Karen, the native language of her ethnic group from Myanmar.
Later, Lah Khu Paw discovered that he was just one of an entire multicultural group of volunteers learning her language to discuss the Bible's message of comfort and hope with refugees like her.
Local Jehovah's Witnesses have reached out not only in Karen but also the Myanmar (also known as Burmese), Amharic, and Swahili languages to provide spiritual support to the more than 60,000 refugees who have settled in Clarkston, dubbed the "Ellis Island of the south," since the 1970s.
"Many refugees leave their homeland because of oppressive conditions; their life is not an easy one," said Robert Hendriks, U.S. spokesman for Jehovah's Witnesses. "They may leave one set of challenges, but now must face new ones. To demonstrate love of neighbor, Jehovah's Witnesses provide practical assistance and willingly share the Bible's promise of a better world under God's Kingdom—a message of comfort and hope."
That hope "touched my heart," said Lah Khu Paw.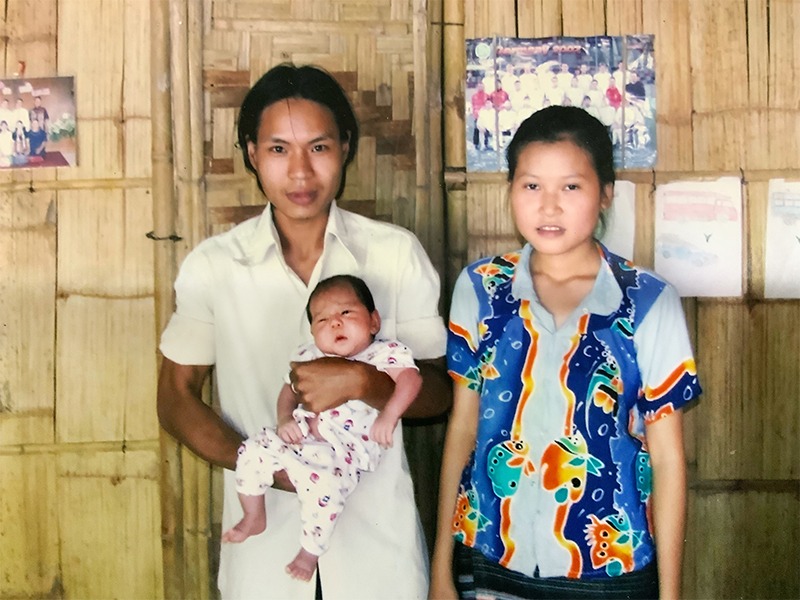 Her family had fled a food shortage and the threat of violence in Myanmar, landing first in a refugee camp in Thailand. But even after reaching the United States, peace of mind seemed to elude her.
Drawn by scriptural depictions of a peaceful future, she and her husband, Pitoe Noe, began to study the Bible. They found friends and support at Karen-language meetings of Jehovah's Witnesses, including Trevor Terry, who has been learning the language with his wife for the past eight years.
"There's definitely an interchange of encouragement between us and them," said Terry of the bond he and his wife formed with Lah Khu Paw and Pitoe Noe. "We're like family."
Twice a week, Terry and Pitoe Noe studied the Bible using resources from jw.org in Karen, one of the more than 1,040 languages that make the official website of Jehovah's Witnesses the world's most translated site.
After making positive changes in their lives motivated by what they were learning, Lah Khu Paw and Pitoe Noe got baptized in August 2020 in a backyard pool with their family of faith supporting them virtually over Zoom due to the pandemic.
"We used to never think about the future," Lah Khu Paw said. "But now we know the hope in the Bible, and we are happy."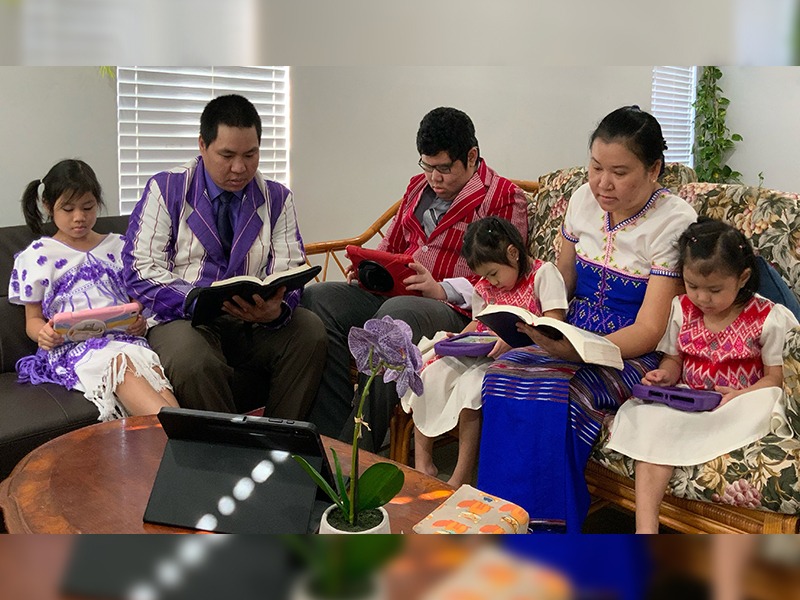 To make sure that others in the Burmese American community hear the same Biblical message that brought them hope, the couple teaches other Atlanta locals the Karen language.
"We're trying to reflect God's love," said Pitoe Noe. "It makes me happy to see the unity among all of us."
Find your latest news here at the Hemet & San Jacinto Chronicle