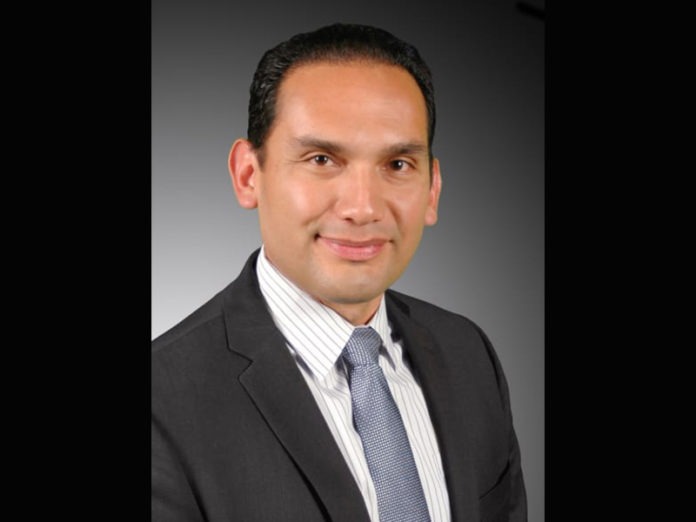 The Riverside County Board of Education appointed Dr. Edwin Gomez as the Riverside County Superintendent of Schools beginning on November 1. Dr. Gomez fills the vacancy created by the retirement of Dr. Judy D. White, who has served for 42 years in public education. Dr. Gomez will fulfill the remainder of her term ahead of the 2022 election.
"Dr. Gomez has demonstrated strong leadership as Deputy Superintendent and will continue to support the 23 districts in Riverside County during this critical time of COVID-19," said Riverside County Board of Education President Bruce Dennis. "Students and schools deserve steady and clear leadership as they continue with distance learning and consider hybrid and in-person learning as we navigate the pandemic.
Under California Education Code, the Board may make an appointment to fill the position of Riverside County Superintendent of Schools for the remainder of Superintendent White's unexpired term of office. Due to the current COVID-19 crisis, the Board wanted to minimize the effects of a leadership transition to students and schools across the county as well as RCOE employees.
As Deputy Superintendent of Schools, Dr. Gomez served as the Chief Administrative Officer of the Riverside County Office of Education (RCOE), overseeing the day-to-day operations, working closely with the Division of Governmental Relations, the Chief Information Security Officer, and the Office of the Riverside County Superintendent of Schools. He joined RCOE as Deputy Superintendent on July 1, 2019.
"I have personally benefitted from a high-quality public education and I believe all Riverside County students should have the same opportunity to succeed in college, career, and life," said Dr. Gomez. "During her tenure with RCOE, Dr. White has established several initiatives to serve the 430,000 students in Riverside County's public schools. I am committed to continuing and expanding those efforts."
Prior to joining RCOE, Dr. Gomez has served as the superintendent for Coachella Valley Unified School District since 2017. The district serves 18,000 students at 21 campuses and one adult education school. He previously served as the superintendent of Adelanto Elementary School District from 2013 to 2017 after having served as the district's Chief Academic Officer. Dr. Gomez has taught in grades K-8, and served as a principal in a high poverty community. As a school principal, Dr. Gomez led a school out of program improvement that was subsequently nominated for a National Blue Ribbon Award. Dr. Gomez earned his bachelor's degree from Pitzer College and his master's and doctorate degrees from California State University, San Bernardino.
Dr. Gomez is a member of the Association of California School Administrators (ACSA) and was honored with the ACSA Region 12 Curriculum and Instruction (2014) Administrator of the Year award. He serves as a board member of OneFuture Coachella Valley and the Read with Me Foundation. Dr. Gomez has also been a member of the Rotary Club, the NAACP, and various additional organizations.
The Riverside County Office of Education is a service agency supporting the county's 23 school districts that serve 430,000 students—more than the student population of 17 states.  RCOE services include administrative support to districts, programs for preschool, special education, pregnant minor, correctional, migrant and vocational students. In addition, the organization provides professional training, support and resources for more than 18,000 teachers, administrators and staff throughout the 7,000 square miles of Riverside County. Learn more here on the RCOE Website.
Find your latest news here at the Hemet & San Jacinto Chronicle