(Serving up food)
Allysun The Uhmayzing, owner of "Madam Confection" writes the first article of her bi-weekly food column. This week's visit takes us to: The Early Bird Cafe, a family-owned and operated restaurant.
Please welcome Allysun with your positive comments!
Editor's note: Our article last week was supposed to highlight this most amazing artist and pastry chef. Unfortunately we fell short of our editorial standards: in the article, we referenced non-existent pictures and gave the impression, by omitting such pictures, that we were representing Allysun and her family in a laughable manner. I take full responsibility for the gaffe, and offer my apologies to Allysun, her family and our readers. Below is the picture we should have run: it is of a four year-old Allysun baking with her grandfather.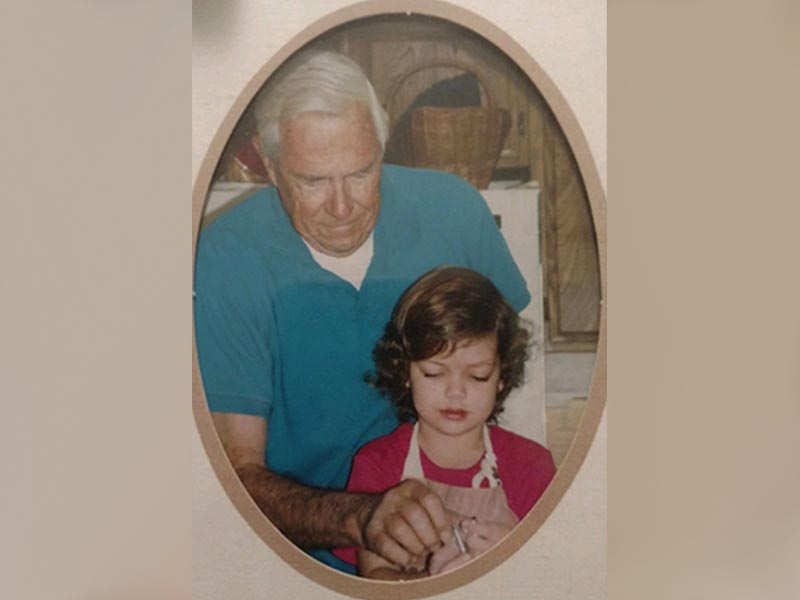 Now, I can only say that I hope our readers will enjoy the first of a bi-weekly column from one of the truly most "Uhmayzing" people I've ever met: Allysun The Uhmayzing. Take it away Al…
-Mark
---
Located at: 220 S Lyon Ave # H, Hemet, CA 92543, behind the Walgreens on Lyon and Florida
Hours are: 6 AM – 3 PM Seven days a week

Each family member plays an integral role at The Early Bird: they play to their strengths. Elbia is the accountant, dealing with finances and scheduling, her husband Joe who, in the 5 minutes we met while he was delivering ingredients to the kitchen, did a stand-up comedy routine! He wants the world to know that Early Bird Cafe is,"The BEST thing to happen to this valley!"

The pride that they all take in their establishment shows.

Azcune is the younger sister by 18 years and lovingly refers to her older sister Elbia as her "sister/mom." she runs social media and provides warm service at the diner.

The challenges of working with family are worth the rewards of being free and being your own boss. This family has an entrepreneurial spirit and works hard together despite the challenges of continuing to provide hand-made food, cooked with love that you can taste. Their dad opened his restaurant when Azcune was five, and she is proud to be continuing that legacy.
"We make a great team, we treat our employees like family and our customers over the years have become like family, We are a Christian Restaurant and the public receives it well: they like that we are open with our faith," says Azcune.

They are all Christians: "John 3:16" is displayed on their front door and on the back of their shirts. Elbia explained that it was after the passing of her mother she felt lost and was seeking comfort. She says she found it in this verse, that it helped her cope with her loss, and that it also is what inspired her to stencil it on the door and on the shirts of her staff. She also said that she, "…respects everyone and their values," and doesn't, "…push my beliefs on anyone."

They are known for their bread pudding, baked fresh daily, and they also have a large menu with something for everyone. The entire family pride themselves on cooking from scratch, using fresh ingredients, made to order. The first time I ate here, I was immediately impressed and the difference is palatable. I had the Eggs Benedict and it was excellently prepared, the portion was generous and my entire breakfast was under 12.00!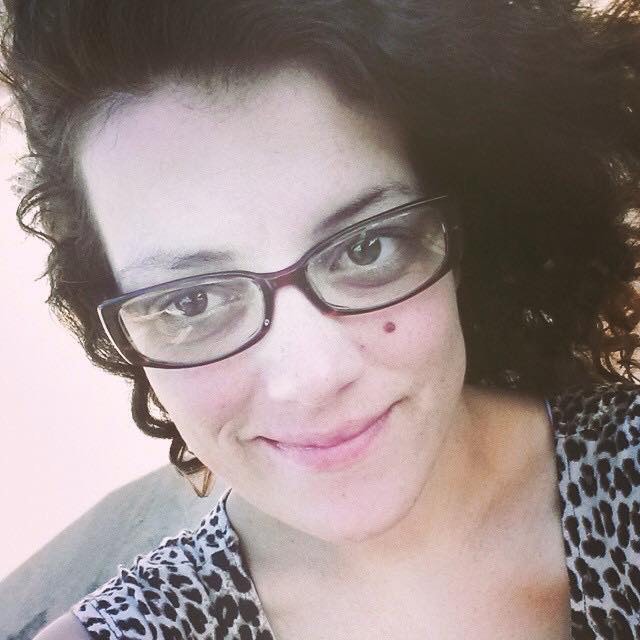 "Allysun The Uhmayzing" is a "momprenuer" who owns Madam Confection. She is an award-winning Pastry Chef who is passionate about great food.
She can be reached at [email protected]
Find your latest news here at the Hemet & San Jacinto Chronicle
Search: Serving up food