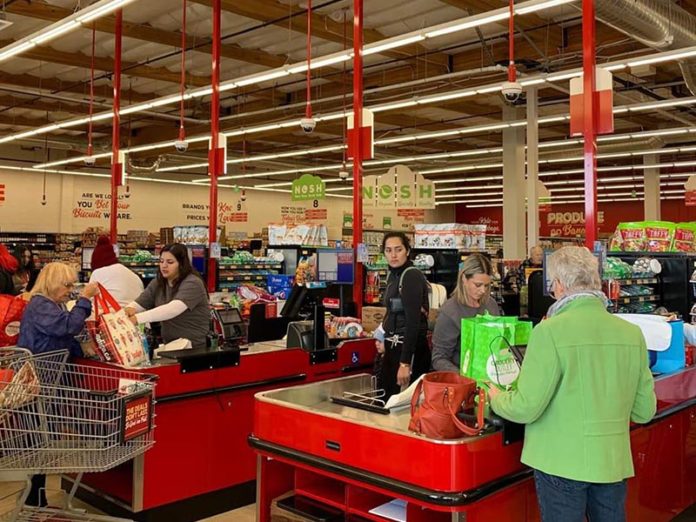 (Shoppers hungry for discounts)
Droves of shoppers bring business to the new Grocery Outlet
On Thursday, February 6 at noon, members of the community gathered to welcome and celebrate the opening of Hemet's second Grocery Outlet, located at 3200 W. Florida Ave. in Hemet.
The new Grocery Outlet opened its doors as husband and wife, owners, Eric and Priscilla Giandalia, stood by to celebrate their achievement and welcome shoppers; and the new owners couldn't be happier. The Giandalia's credit their hard work, their family, and their community for making the opening possible. "To do this, it took a lot of sacrifice on our part-to step away from our family life and focus on making this a reality," says Eric Giandalia.
The owner further expressed his hope for the community to stride forward, and for the Grocery Outlet to be a part of that process, saying, "Our commitment to the community is to be there and to be involved. We all have similar goals: it's for growth; it's to build jobs . . . it's for stability."
The new Grocery Outlet occupies a newly renovated building and shopping center, near the corner of Florida and Sanderson Avenues, that not only is aesthetically pleasing, but economically dynamic as well, as its opening has created 28 new jobs for the community and saves its shoppers money-with brand name groceries at 40-70% below the cost of competing stores.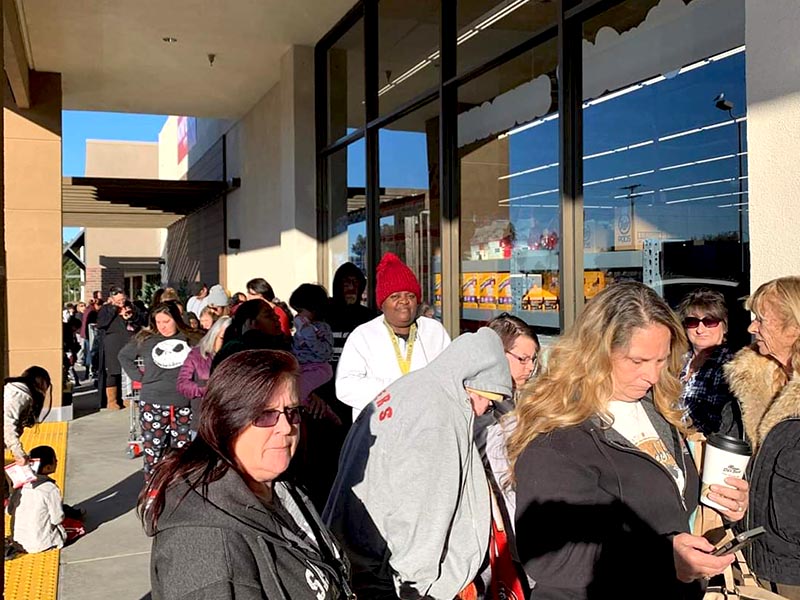 Shoppers were lined up outside the store in the early morning hours, in anticipation of the bargain deals the Outlet is known for. One shopper said, "Me and my fiancé were first in line at 5:20 am . . . The owners are awesome!" Another customer: "It's a very nice store with good lighting and wide aisles. I am a Grocery Outlet junkie!"
The number of shoppers and community members present for the Grocery Outlet's opening is evidence of how welcoming, and how appreciative our residents are of fair deals, friendly service and new businesses.
Find your latest news here at the Hemet & San Jacinto Chronicle
Search: Shoppers hungry for discounts