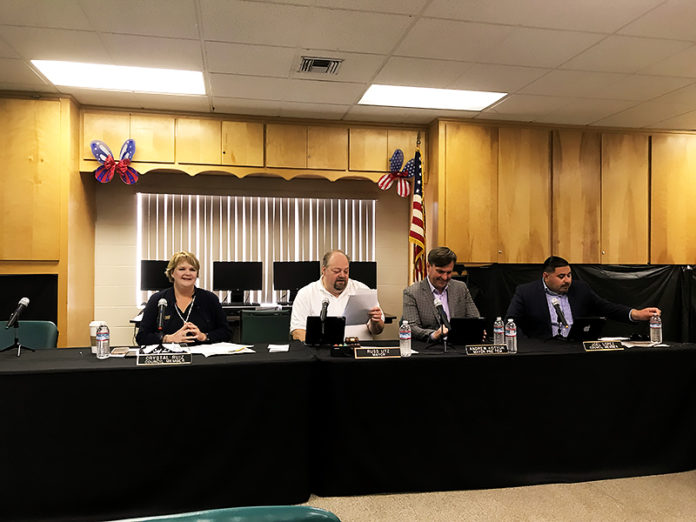 More than a year ago the City of San Jacinto took on the task of growth and sales of cannabis. In the first instance it looked to be a done deal, but wait a minute., The issue became "how much and how many."
Thereby was a snag with as many entanglements as a barrel of eels. Even though, when the states voters by quite a majority passed proposition 64 to legalize pot for recreational purposes, it stipulated for ADULTS OVER 21. Suddenly it became an issue involving children. A hue and cry quickly arose among certain city council members and staff that our kids would quickly turn into pot heads.
Truth to be, where cannabis has been legalized across the country it has had little or no effect on anyone under 21. The rules have been strict: Sell to a minor and lose your license.
In order to iron out any snags an ad hoc committee was formed that included Councilman Andrew Kotyuk and Councilwoman Crystal Ruiz. Councilman Kotyuk says, "We added a few items for the process and our last meeting became the second reading which as you know was approved by majority vote."
Continuing Kotyuk further explained to your reporter how an ordinance gains approval. "Whenever a city council changes an ordinance it takes two readings and two approvals, If you don't do the first one you can't do the second one. We had the first one at the first meeting and then we set up the ad hoc committee and came back for the second reading and it was approved. Tonight we had the second reading and it was approved on the consent calendar and voted final approval." I think one might call that acceptable Greek.
No one who invests thousands of dollars into the growth and sales of cannabis is anxious to jeopardize his or her investment with rewards that are more than just lucrative, which brings us back to the issue.
In a meeting two weeks ago the council accepted assurances and changes in the ordinance that satisfied a majority by a 3-2 vote. Councilmen Alonso Ledezma and Joel Lopez voted against approval. Councilman Ledezma was so angry that it passed muster he requested that every vote he had voiced in favor be withdrawn which the City Attorney explained was impossible without a new ordinance.
When the majority vote in favor was passed he slammed down a book and stormed out of the meeting. This week's council meeting was without dissent. Councilman Ledezma was absent by accepted excuse. The vote to approve was 4-0. This week Councilman Lopez voted with the majority.
There was always some concern as to how many sites would be allowed. Up until this last vote it was to be 8 dispensaries and 8 sites for growth as I came to understand it, and the council can correct me if I misunderstood. With the newly completed ordinance there will be no cap. But not to get over-excited. That is way up the road because at the moment there is not much activity.
There are 3900 acres of land available for cultivation but due to infrastructure, utilities, buildings, etc., the actual acres for use in growth may be less than half of the acreage.
The other item on the agenda was the coming year's budget and came with a number of charts and explanations. However because the 2018-19 budget had a $1.4 million surplus, Kotyuk motioned to increase contingency reserve from 15% to 20% and after a second and no further discussion the budget passed 4-0.
---
All in all folks, the folks in San Jacinto Town had a merry, merry night. Just sayin.