(Veteran Warriors scoring big)
Fun, learning and camaraderie at The Adaptive Sports Expo
Sandy served in the United States Army from 1980 to 1983 the year of her honorable medical discharge. Her passion for helping veterans came to a head in 2017 when she formed her nonprofit organization, A Pawsibility 4 Veterans (apawsibility4veterans.org). She is also a certified I-Phone filmographer. Sandy spends her time with her own organization and in supporting the Cloverlane Foundation (cloverlanefoundation.org) in helping veterans in our community.
Veteran Warriors, was the only all-veteran power-soccer team invited by the United States Power Soccer Association (USPSA) to be a part of the Adaptive Sports Expo (A.S.E.) 2019 in Long Beach, CA. The event was held October 11, 2019, at the Long Beach Veterans Administration Hospital (LBVA) at the Ernest Bors Spinal Cord Injury/Disorders Center, and held especially for Veterans and their families, athletes, non-profit organizations, community supporters, rehabilitation professionals and caregivers.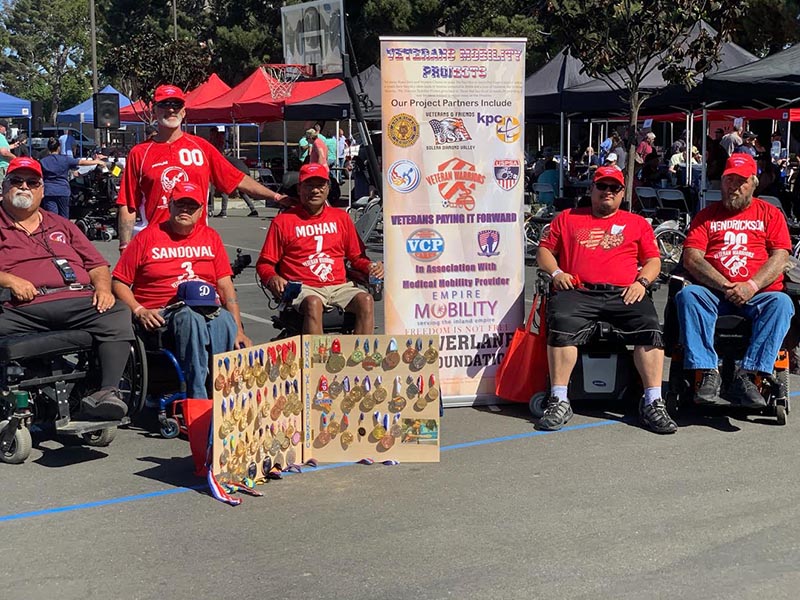 The A.S.E. is a full day exposition, "…allowing for participation and exploration in a wide variety of adaptive sports" including but not limited to soccer, basketball, rugby and even rock wall climbing. The goal is to increase awareness of local adaptive sports programs and to promote community participation.
The expo skyrocketed from 75 participants in 2015, to 750 participants in 2018, which proves the popularity of these events among veterans. LBVA put on an amazing event with vendors from as far away as Maine who came to show new equipment and advancements for our disabled veterans. With any luck, community support and donations, our veterans could soon have access to such equipment.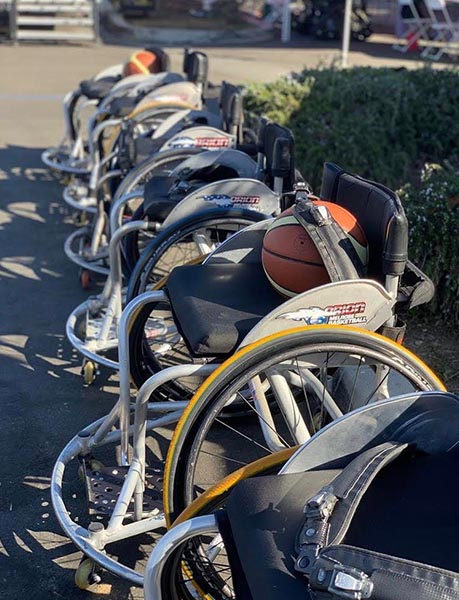 Veteran Warriors team members Willie Henderson and Johnny Sandoval said they really enjoyed the opportunity to meet fellow veterans and vendors. Johnny took the time to go into the hospital to visit Veterans. He then gave the veterans team insignia hats and his team identification card. All of the Veterans that received the hats and team identification cards are considered honorable members of Veteran Warriors. He explained how getting involved with wheelchair sports gave him his life back. It was amazing to see some of the Veterans requested their nurse aide to push their bed outside to see the expo up close and personal. Overall Willie and Johnny said it was a great day.

Kristina Chase of the Cloverlane Foundation, contributed to this article.
Find your latest news here at the Hemet & San Jacinto Chronicle
Search: Veteran Warriors scoring big