The Wheelhouse Skating Rink in Hemet is very large, encompassing 9,000 square feet of skate surface, which is expensive to keep up whether people are skating nor not. Due to COVID 19 restrictions for the past year there has been no public skating. In order to keep the place alive and producing some income, unusual machinations have surfaced.
One would never associate a skating rink in Hemet with Hollywood or a film studio, but a couple of weeks ago the rink became a sound and sight studio as a TV Production Company asked if it were possible to rent the rink for a day to film a television show without an audience. Being an entrepreneur who knows a good opportunity when it comes calling, owner Jesse Vivanco agreed to rent the rink out for an all-day Friday shooting.
I have been on a lot of sound studios during my years in Hollywood, but I never saw a show produced with less than two dozen specialists of a kind or another on the premises. I learned that life goes on, even in a pandemic with all the rules and protocols in place. In-camera for the entire day was Allie Twinkletime and her two dancers and a crew of only 5 to do the entire show. Distances were kept, masks in place and every rule in the book obeyed.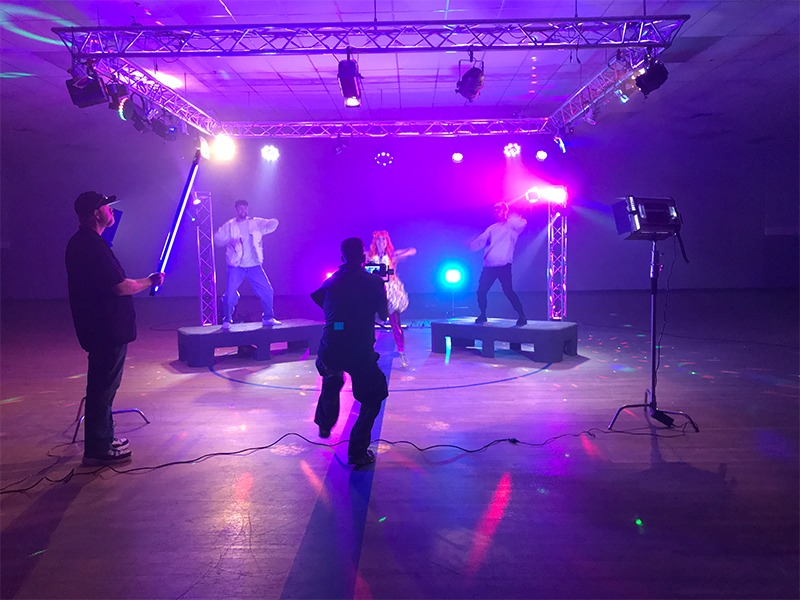 During the day of shooting, I spent several hours mesmerized by how they did it all with a simple stage and background without the usual coterie of set personnel.
During a break in shooting I sat down with Allie for a brief interview. I had never personally heard of her but she lured me right out of my treetop into her world of song and dance. Allie grew up in Hacienda Heights, a suburb of Los Angles. I may not have heard of her but thousands of families with young children have. "I was a little girl," she says, "with a big imaginary, creative mind. She enrolled in dance class and at a very early age she began studying ballet. "My local teacher began to put on little stage productions. When a part came up for a character who could sing, like in a musical, I didn't know I would be able to perform like that on stage. However, I loved singing and so at age five I auditioned for my first stage presentation and got the role."
Allie's father, a professional jazz trumpeter, recognized that his young daughter had a very big musical voice and encouraged her to continue. "My mother, who knew nothing about music, was taken by surprise and sat on the sidelines as Allie progressed under her father's tutelage. Once started, there was no looking back. Encouraged by her teacher, she began a journey into musical and community theater. From there came commercials, voice-overs and TV guest spots. By age 12, she was recording as a solo artist even before high school. But, bubbles do bust. "There were too many girl singers and girl groups because reality shows had taken up the mantle which squashed a lot of opportunities." "I went back to the world of auditions, signing for tours and TV show for children, and even did a stint of teaching TV and musical theater to kinds for age 2 to teenagers. I woke up one day and realized I was still singing, but not as myself. More like an alter-ego, I sat down with pen and paper and wrote four songs which is how my alter-ego became Twinkletime. She has since released three albums with a fourth in the can.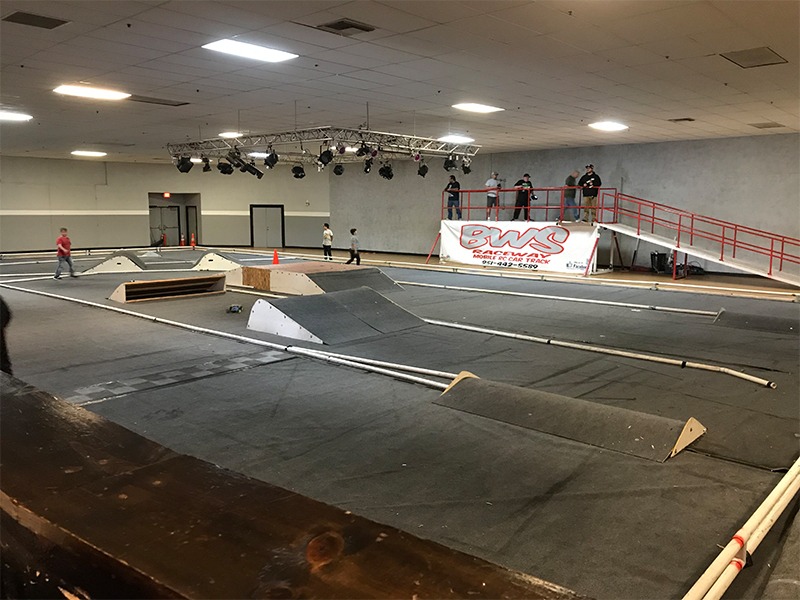 Since then, it has been one gig after another, having developed a following among the pre-teen set throughout the country." "My concerts have everything that parents and youngsters would see with Bruno Mars, but within appropriate messages and lyrics. Just as mainstream music is composed of pop, R&B, hip hop, country, dance and jazz. It is my hope that genre of music should be out there for kids, too." Allie and her band have performed over 250 concerts per year over the past few years. She has also toured China and Japan. Little wonder that our kids are growing up smarter than we did. With exposure to that kind of talent, some of it is bound to register in young minds. She has truly established herself with a 7-year contract with Disney Studios and since then developing and starring in television specials for children."
She feels that there is a big audience for Children's TV. "So right now, I concentrate on building up my YouTube. In this day and age you can be successful without the big studios." She's no stranger to our community. A few years back, she performed her show at the San Jacinto Library." Vivanco says, "she wants to include skating in her show and I want to promote skating because that's my business." FLASH FORWARD -March 7, 2021: The 9,000 square foot Wheelhouse Rink became one large layout for miniature racing cars that seemed to leap through the air as they traversed over the track with twists and turns that could well be visualized as the Indy 500 or Grand Prix route.
It was a show put on by BWS Raceway that was televised virtually without an audience and minimal crew. Again, all protocols were honored and spectators were at home in front of their television sets. Jesse said, "I hope to bring events like these to the Wheelhouse once we get back to normal. I just hope it is sooner rather than later." So do the rest of us. If necessity is the mother of invention, a skating rink lying dormant due to the pandemic is well served to the public via virtual television and the small business owner survives another day during truly hard times by a bit of ingenuity that violates no rules and entertains thousands somewhere out there in TV land. Now, if I knew how….just sayin' rustystrait@gmail.com
Rusty Strait • Senior Reporter
Find your latest news here at the Hemet & San Jacinto Chronicle