MeiMei Fox | Contributor
The flames may have been squelched, but the devastation wrought by the wildfires that swept through Maui last week will endure for years. With the death toll of 96 expected to climb even higher, already this has been named the deadliest American fire in over a century. Nearly all of historic Lahaina town has been destroyed, and many local residents have lost their homes, as well as friends and family members.
"In Lahaina, it's like an atomic bomb went off. It's really bad," said Eddy Garcia, a local man who is leading relief efforts.
What can you do to help?
While FEMA and other government agencies have boots on the ground to manage hazards onsite, and the Red Cross is accepting donations, there are several smaller nonprofits that are more rooted in the community. Understandably, many of us are skeptical of scams. The fundraisers listed below are vetted.
These organizations are making extraordinary efforts to put your donations to good use. Here, you can feel confident that your dollars will make a difference.
Regenerative Education Centers
Eddy and his husband Sam Garcia run a sustainable farm on the south side of Lahaina and Living Earth Systems, a nonprofit that teaches regenerative agriculture. Although the farm was heavily damaged by the fires, it still offers generators, solar power, plumbing, food and the shade of mango trees. So, the Garcias have opened it as an off-the-grid shelter for displaced residents.
You can donate to the nonprofit's Maui relief fund at Regenerative Education Centers (REC). Garcia notes that REC is waiving administrative fees for the time being, so that all the money you donate goes directly to helping locals.
"FEMA and Red Cross are just worried about keeping people out of town," says Garcia. "We're focused on actually taking cake of everyone. These are our families and friends."
He adds, "We are all about bringing our community together. We're bringing in water, modular solar systems, temporary shelters, and we're growing food right here. Many of our neighbors whose homes were destroyed are coming long-term to live on our site. We're also thinking to the future and how we can help people get back onto their land. We are here for the long haul."
Regenerative Education Centers Foundation: https://www.recenters.org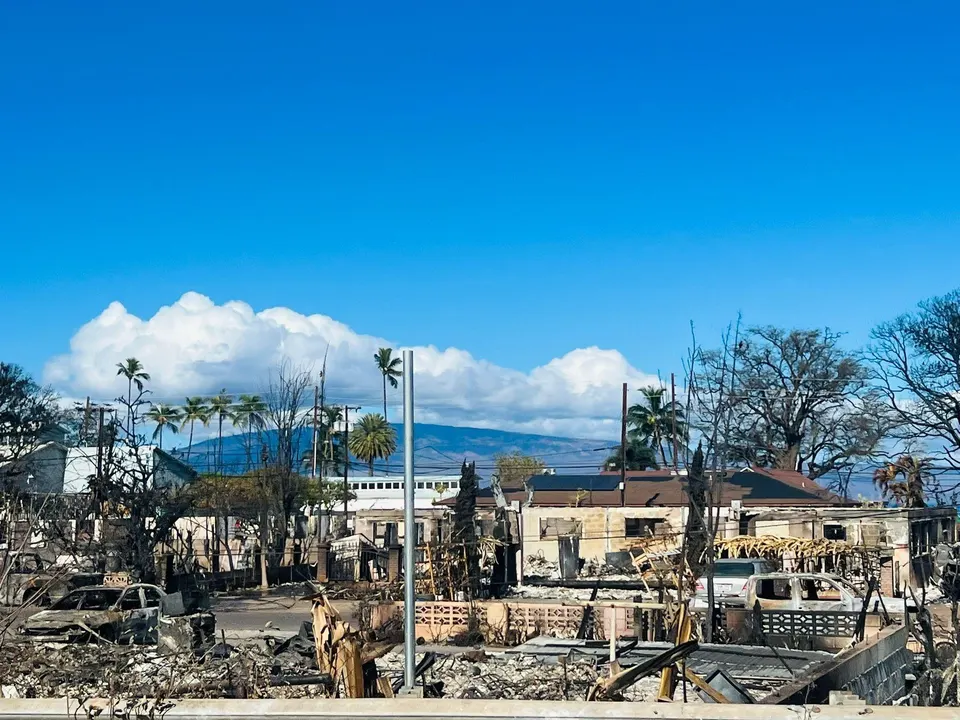 Hawaii Community Foundation
The Hawaii Community Foundation (HCF) is a highly regarded nonprofit that has been fostering the local community through philanthropic efforts for over 100 years. They immediately set up the Maui Strong Fund to solicit donations for fire relief. In less than a week, the fund has received $27M from over 100,000 donors in more than 40 countries.
"We are so humbled by the outpouring of aloha from around the world," said spokesperson Sheila Sarhangi in an interview. "Lahaina holds a place in many people's hearts—and we are seeing individuals and businesses respond by trying to uplift Maui and the community in this really devastating time."
Sarhangi reports that to date, HCF has awarded $4 million in grants to over 30 organizations on the ground. "Our community partners are offering direct services and support to residents affected the fire, including cash cards, shelter, food, animal care, clothing, internet, medicine, grief support and more."
"We're a strong community here in Hawai'i," Sarhangi adds. "We're all in this together, and we're in it for the long haul. We'll rise from this, but it's going to take time."
Hawaii Community Foundation: https://www.hawaiicommunityfoundation.org/maui-strong
Ama OluKai Foundation
The sustainable footwear company OluKai, a certified B-corp, has a decade-long history of supporting the Hawaiian community through its Ama OluKai Foundation. When the islands were hit hard by the Covid pandemic due to the shutdown of the tourism industry, the Ama OluKai Foundation stepped in with extra efforts to support local farmers, chefs and restaurants. Now, the nonprofit has set up a fund for Maui fire relief, and OluKai is currently matching donations.
"OluKai has been absolutely devastated by the destruction in Maui," said Kerry Konrady, CMO at OluKai, in an interview. "Our hearts are with everyone impacted directly. Since last week, OluKai has been matching the first $200,000 in donations to Maui. These monetary donations will be going directly to families and on-the-ground initiatives that need them most immediately."
Ama OluKai Foundation: https://olukai.com/products/maui-fire-relief-fund
Third Wave Volunteers
Dr Alison Thompson received a Presidential Lifetime Service Award from President Biden in 2022. Her non-profit, the Third Wave Volunteers, has grown to include more than 30,000 first responders to global emergencies.
Although not a locally-founded organization, Third Wave Volunteers operate by sending a small number of trained medics directly into disaster zones to work closely with grassroots organizers to save lives. In response to the Maui fires, Third Wave already has sent a team of medics to ground zero. They are going door-to-door in Lahaina offering medical assistance. They're also delivering supplies to those who need them.
Third Wave Volunteers: https://angelink.com/fundraiser-public/5af3b6f6-017c-482d-9feb-4ee7d418db7f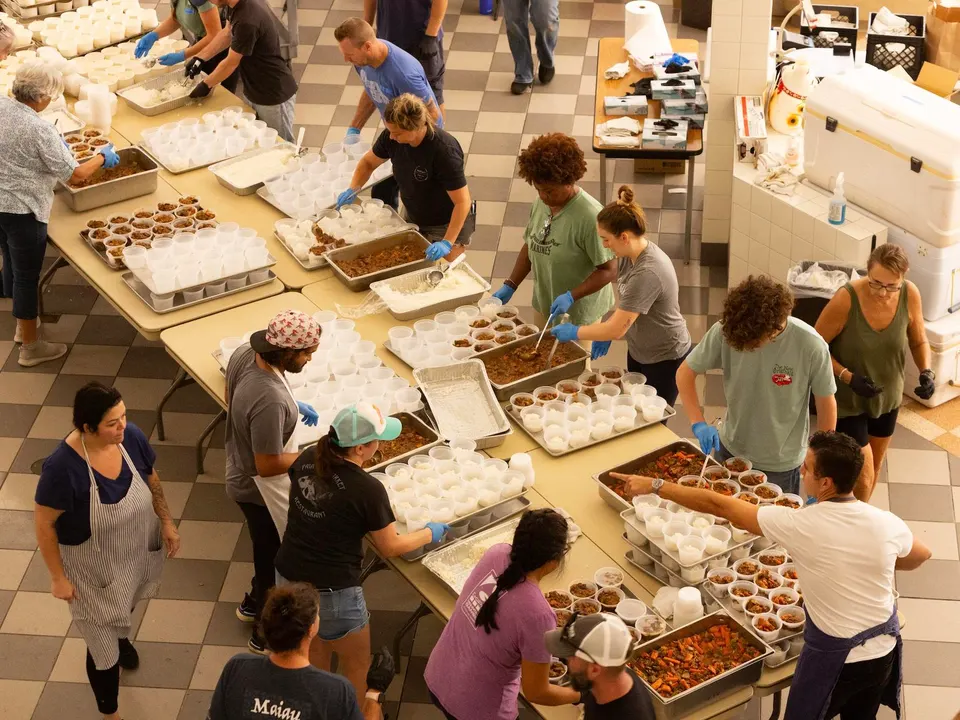 Highgate Hotels in Hawaii
Beyond nonprofits, local businesses have sprung into action, as well. Hawaiian Airlines, Matson shipping company, Hawaiian Electric, and First Hawaiian BankFHB -5.1% are just some of the companies that have made significant donations so far.
Highgate Hotels in Hawaii have launched a Love Maui fund, where anyone can donate to support Maui families impacted by the wildfires. In addition, the company is donating $10 from every upcoming hotel booking at the resort to the Highgate Charitable Foundation, with the goal of raising $1M for Maui. Finally, 'Alohilani Resort Waikiki Beach is donating net proceeds from its second Amplified benefit concert on the evening of Saturday, August 26 to Maui relief efforts.
Kelly Sanders is the EVP of operations for Highgate. In an interview with me, he said, "We are devastated by the destruction and loss the Maui community is experiencing, and we are committed to helping support and rebuild in any way we can. With the help of our extended Highgate 'ohana, we're confident that we'll be able to quickly reach our goal of raising $1 million for Maui families in need."
Highgate Hotels in Hawaii: https://www.alohilaniresort.com/lovemaui
Additional Links:
https://www.redcross.org/local/hawaii.html
https://ignite.stratuslive.com/auw/get-involved/donate/mauirelief
https://www.mauihumanesociety.org/donate-olx