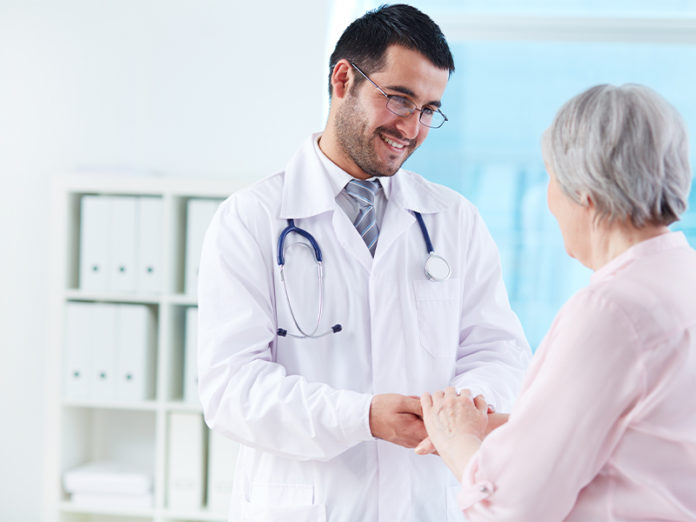 A measure that grants California nurse practitioners the ability to practice without physician supervision passed the state legislature Monday, the culmination of a long and contentious legislative journey. The bill gained momentum as the pandemic put a spotlight on health care disparities and workforce shortages.
After years of similar attempts, the state legislature passed AB 890, sponsored by Assembly Member Jim Wood, D-Santa Rosa. The bill has been reshaped significantly since its introduction, including the addition of a requirement that NPs work for three years before they can practice on their own.
Advocates for the bill say removing these practice limitations will improve health care access in the state's rural and underserved areas, while attracting and retaining more nurse practitioners (NPs), which are registered nurses with masters or doctorate degrees and additional training. But physician groups such as the California Medical Association strongly lobbied against the bill, saying NPs do not have adequate training to practice independently, and that the move would exacerbate health care disparities by creating a two-tiered system of doctors and NPs.
Those on both sides of the debate shared one thing: their positions were reinforced by their distinct experiences during the pandemic.
"The pandemic has really brought to life the issues we see in our practices," said Patti Gurney, the president of the California Association for Nurse Practitioners. "In the past, when these shortages and disparities and inequities were brought up, it was easier to dismiss the need for change. But not so much now."
A clinic's capacity stalled
For nurse practitioner Alexa Colgrove Curtis, who works in primary care and psychiatry in Nevada City, the existing requirement of physician oversight has kept her from seeing some psychiatric patients over the past several months.
Curtis had been working under the supervision of her clinic's psychiatrist, treating patients experiencing addiction and recovery as well as co-occurring disorders such as anxiety and depression.
In May, the psychiatrist left for a position in an urban setting. In general, it's a challenge to attract psychiatrists to areas where many patients are uninsured or have Medicaid, said Curtis, who is also the assistant dean of graduate nursing at the University of San Francisco.
The clinic is still operating under a supervising medical director, but that physician isn't trained in psychiatry so that limits Curtis' practice, too. Until they find another supervising psychiatrist, she's not able to serve an at-risk population amid a pandemic that's exacerbating problems such as alcohol and drug misuse and suicide.
"We had a behavioral health crisis prior to COVID and that's just escalated, and we need to provide as much access as we can," she said.
While the pandemic has relaxed restrictions and made it easier to reimburse telehealth, it's hard to find someone with the bandwidth and willingness to supervise someone in a different community, Curtis said.
Then there's the cost. "If funds were unlimited, we could pay a king's ransom to have someone tele-supervise, but that, to my mind, is not the most cost-effective method we have to provide quality care," she said.
With a doctorate degree and a certificate in psychiatric mental health along with decades of training in places such as adolescent health centers and federally qualified health clinics, Curtis said she feels confident practicing on her own. And, if there's a case outside her areas of expertise — such as a patient with depression who isn't responding to treatment — she can refer that patient to a psychiatrist.
For now, she is focusing on her family medicine patients, leaving those psychiatry patients to either forgo care or seek it elsewhere.
Facing uncharted medical waters
On the other side of the debate, the pandemic has also reinforced opposition to the legislation.
When COVID-19 flooded emergency rooms in the spring, physicians had to pull on years of training and diagnostic skills to work on the fly, said Dr. Vivian Reyes, an emergency medicine physician and the president of the California American College of Emergency Physicians, which opposed the legislation.
COVID-19 patients were suddenly appearing in emergency departments with strange findings like "frostbite" on extremities and there were no established protocols for treatment.
"We were figuring this out while we were seeing patients, taking what we knew from training and translating it into how we might treat this disease," Reyes said. "Without this level of training, I think it could have been a different experience. Patients might not have received the same level of care."
In the emergency department, the mix of patients requires the diagnostic ability that comes from physician's lengthy training of four years in medical school and at least three in residency, she said. That extensive experience helps her with uncommon cases such as diagnosing a life-threatening aortic dissection for a patient who only described a fleeting pain in her chest.
Reyes agrees that health access is clearly a concern, but she questions the move to expand the role of nurse practitioners.
"If you live in a rural system, you don't need a higher level of care?" she said. "To me, that doesn't sound right, especially when there are alternatives like telemedicine."
Next steps
The legislation still needs Gov. Gavin Newsom's signature before becoming law — he has until Sept. 30 to decide. The measure would not take effect until Jan. 1, 2023.
If enacted, the bill would add California to the about two dozen other states in which nurse practitioners can practice independently, including West Coast neighbors like Washington and Oregon.
The change is in line with the broader goals of the Affordable Care Act, which aimed to increase access to care in medically underserved areas, said San Francisco-based health consultant Jason Lee of ECG Management Consultants. The pandemic shone a light on those needs.
"The weaknesses in our health networks has been revealed through COVID for sure," he said. In some underserved areas, "we were already feeling there weren't enough providers, so even a small demand puts a strain on the provider base in those areas."
-Kellie Schmitt
Find your latest news here at the Hemet & San Jacinto Chronicle