Louis Sahagún | Contributed
It started life near the end of the last Ice Age, nestled between two boulders on a rise in the Jurupa Hills of Riverside County — a shrubby oak tree estimated to be 13,000 years old, making it one of the oldest living organisms on Earth.
Devoid of other members of its species – Quercus palmeri or Palmer's oak — to pollinate it, it is infertile and grows clonally, with new shoots and root systems that tap rainwater collected in cracks in the rocks beneath the surface. "If it had eyes, it would have gazed out at saber-toothed tigers and mastodons," said Norman Ellsrand, distinguished professor of botany at UC Riverside. But this legendary survivor may soon be looking out at tract homes and warehouses, if the city of Jurupa Valley approves a developer's proposal.
A recently released environmental impact report on a proposed master planned community called Rio Vista has alarmed researchers, native plant enthusiasts and tribal leaders who fear the oak may not survive the clatter of urban development pushing up the slopes of its isolated stony perch. The proposal calls for 1,697 homes, commercial sites, two elementary schools, three parks, an equestrian center, and an area zoned for light industry, as well as measures to protect the oak tree.
But advocates of the oak say those measures don't go far enough. "We're concerned about the fate of the tree and the unusual conditions it needs to survive," said Nick Jensen, conservation program director for the California Native Plant Society. "The proposed development would introduce a potentially catastrophic mix of wildfires, trampling, pollution, pathogens and invasions of exotic plants and animals."
The report says heavy machinery would not be allowed to operate within 259 feet of the oak in order to "prevent impact from equipment vibration to the subsurface bedrock that supports the ancient tree." It also suggests turning over management of 23 acres surrounding its rocky perch to a future homeowners association, Riverside County authorities, or a "local conservation entity" including members of the Gabrieleno Band of Mission Indians-Kizh Nation.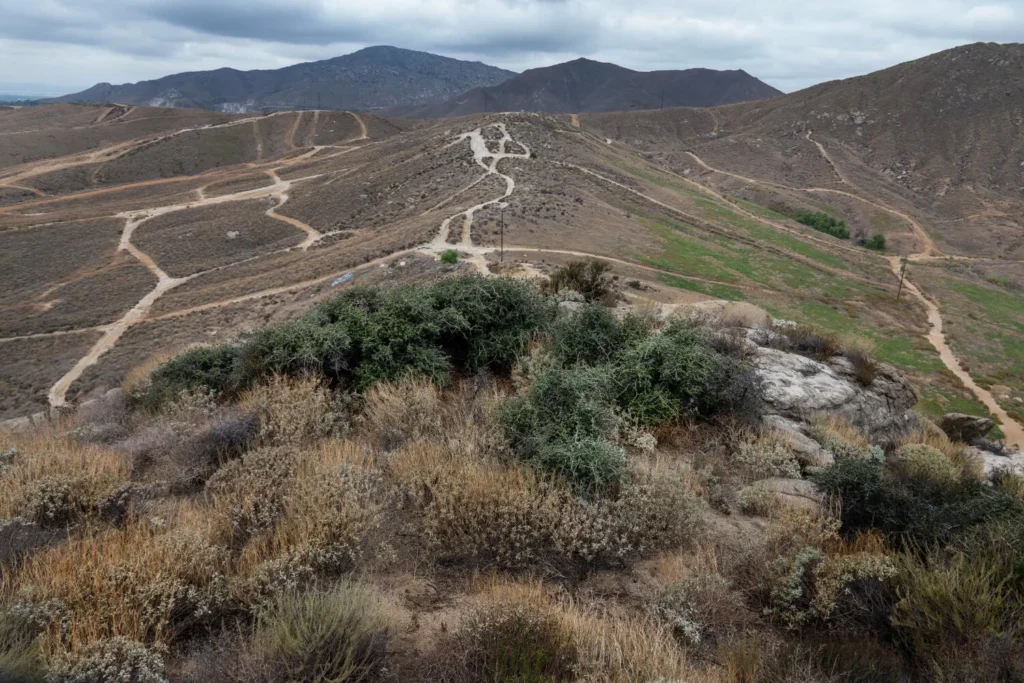 The oak is of extreme importance to the tribe, and 44 acres of land surrounding it has been designated as a sacred site by the Native American Heritage Commission. "From the beginning we've been opposed to this development," said Matthew Teutimez, a tribal biologist. "It's not just the oak — we're concerned about that whole landscape of hill complexes that have been used for ceremonial purposes for thousands of years." Palmer's oak is not listed as an endangered or threatened species, and it is typically found in canyon lands and arid washes from the Bay Area to Baja California, Mexico. But no other specimen is as rare and unique as the 4-foot-tall Jurupa oak on the hill overlooking the Pomona Freeway, a rock quarry and a maze of trails where offroaders ride bikes and other vehicles.
A coalition of environmental groups including the California Native Plant Society, the Sierra Club and the Global Conservation Consortium for Oak/The Morton Arboretum are seeking buffer zones of 1,500 feet or more, perhaps even a dramatically scaled down development footprint. Richland Communities, the real estate investment and development company backing the Rio Vista project, was not available for comment. But Jim Pechous, a Jurupa Valley planner, said, "The city believes that it is of prime importance that this tree be protected." "It is a significant resource for us, environmentalists, Native Americans and even the nation," he said. Researchers estimated the tree's minimum age of 13,000 years by measuring growth rings and the rate of its spread of new shoots prompted by fire.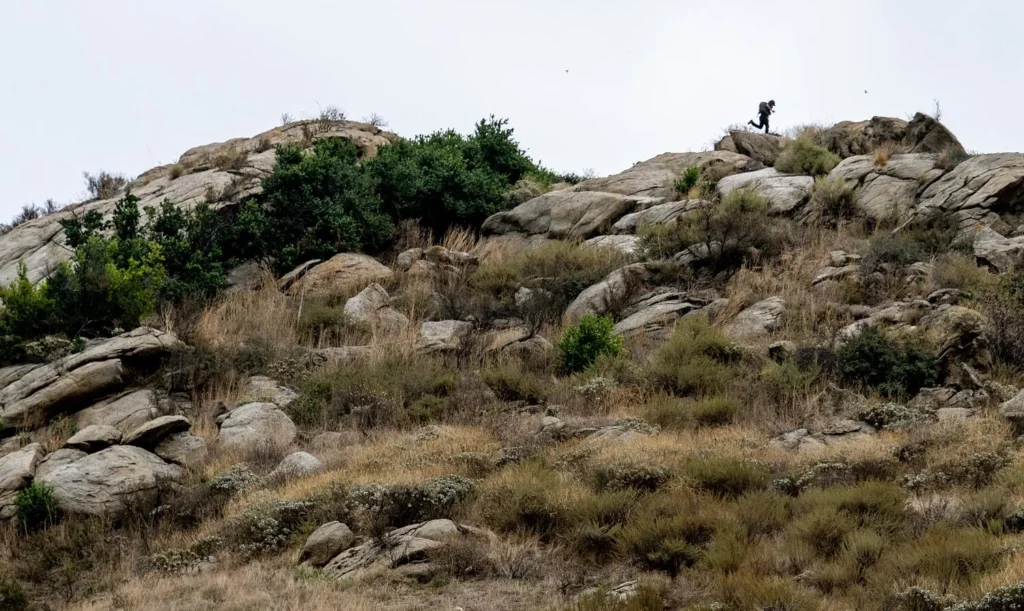 That's 1,000 years older than a 12,000-year-old Palm Springs creosote bush that was previously thought to be the oldest plant in California, 8,000 years older than bristlecone pines, and 10,000 years older than the redwoods, according to a study by UC Davis and UC Riverside scientists. To check up on the oldest plant ever documented in California, Aaron Echols, 35, conservation chair of the California Native Plant Society's Riverside/San Bernardino chapter, recently tramped up a steep no-nonsense trail, scaled boulders and barged through sticker weeds. Finally, he reached the patch of ground-hugging branches about 90 feet wide with stiff, leathery green leaves, their edges wavy and edged with sharp spines. "Hang in there," he said with a smile.
Find your latest news here at the Hemet & San Jacinto Chronicle