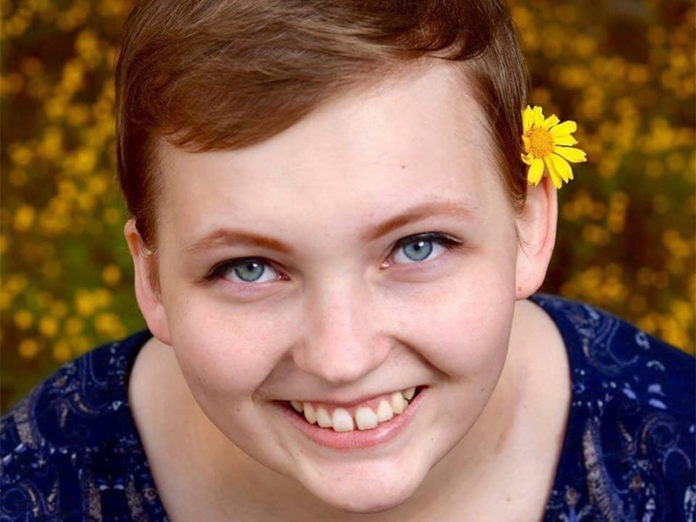 Even though Ellen Tichy's daughter died from a rare childhood cancer in 2018, she has not stopped her fight against the disease. Bringing awareness and much-needed revenue to battle Ewing Sarcoma has been her goal ever since Cassiopeia Grace Tichy was diagnosed in 2015.
To honor her daughter on what would have been her 21st birthday, Tichy has organized a LifeStream blood drive in San Jacinto from 8 a.m. to 2 p.m. on Dec. 31. She is asking everyone to give the gift Cassi would have wanted: the gift of life to others.
"I heard about this young ballerina who has survived the disease and started a nonprofit called Wings for Ewing Sarcoma," said Tichy, of Hemet. "For each donation, LifeStream will allocate $10 to the nonprofit. This blood drive will help so many. There is a real shortage in our blood banks right now."
LifeStream's website states that there is no known risk to the safety of the nation's blood supply due to COVID-19 and there are no reports of the spread of this or any respiratory virus, by blood donation. Giving blood is not a risk for donors to contract COVID-19. Misinformation will negatively impact the blood supply.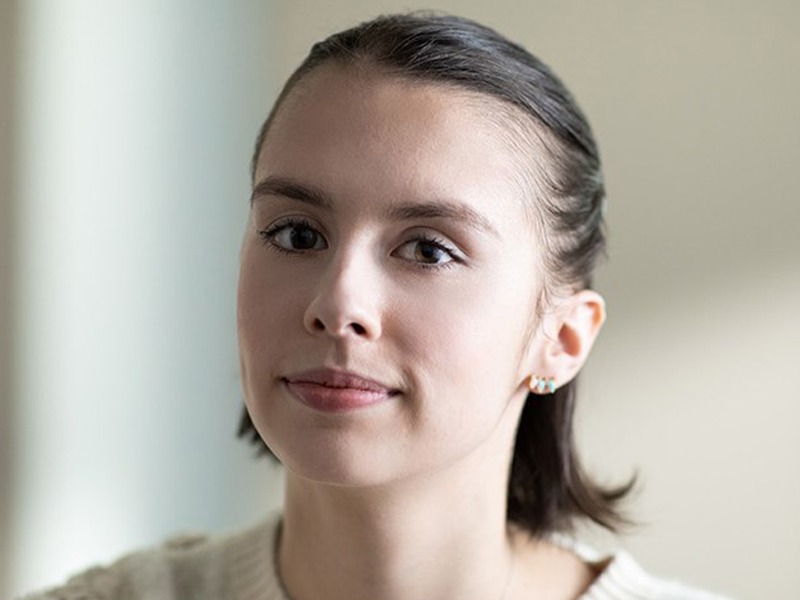 Wings for Ewing Sarcoma raises funds for research, which is mostly privately funded. Tichy was grateful to find this foundation as she had been trying to find a way to help other families avoid many of the negative experiences she suffered when Cassi first got sick. She is working closely with another mother, Sandra Valle, whose young daughter, Chiara, was diagnosed with the deadly disease in 2018, just a few months before Cassi Tichy succumbed to it.
The partnership between Tichy and the Valles is built on the similarities between their stories. Cassi and Chiara were both very creative, artistic and athletic young women who were sidelined in their teenage years with a diagnosis of Ewing Sarcoma. Both spent years of unnecessary testing and invasive treatments after being misdiagnosed and both spent countless months in harsh cancer treatment at children's hospitals. Although the families live on opposite sides of the country, the miles shrank when Tichy contacted the organization and offered to host a charity blood drive with $10 per blood donation going directly to Wings for Ewing Sarcoma.
"This is the first time that a blood drive will be done to benefit the foundation," said Sandra Valle, of New York. "We are very grateful for Ellen's support of Wings for Ewing Sarcoma and are very excited for this collaboration. I think the blood drive is a wonderful idea to honor Cassi's life as blood donations are always needed by all pediatric cancer patients. Kids like Cassi and Chiara needed 50+ blood transfusions each during their treatment in order to tolerate the harsh treatment Ewing Sarcoma patients receive."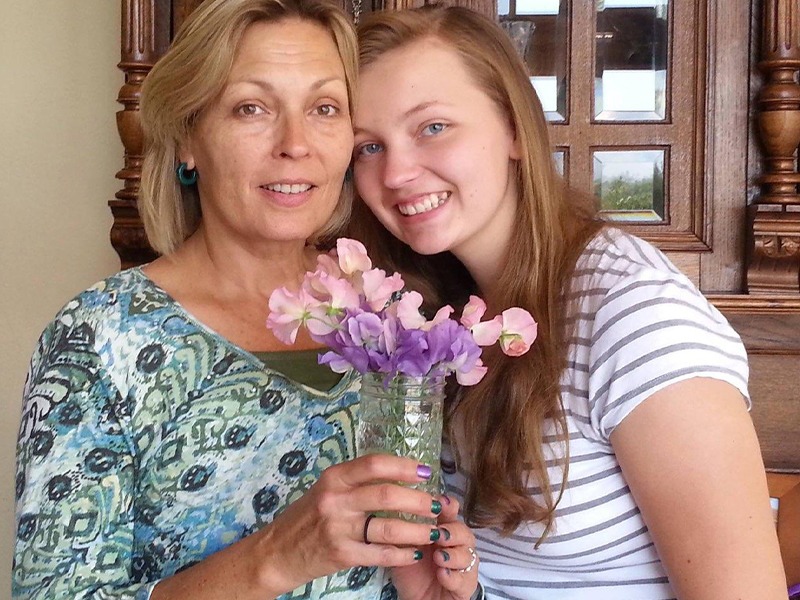 Cassi's passion was art, with an amazing talent that emerged at age two, and skillfully evolved throughout the following years. Chiara Valle has been dancing since she was eight years old.
"Each year my passion for ballet grew more and more and I realized this was something I wanted to do as a career," said Valle, 22. "Before being diagnosed and after retraining, I was a trainee at The Washington Ballet and was so grateful for the support system they provided me. Currently, I am dancing with City Ballet of San Diego, and am very excited to see what the future has in store for me."
Diagnosed with Ewing Sarcoma at age 19, Valle recently celebrated two years out of treatment.
"Performing and artistry is my favorite part about ballet and being able to tell a story only through movement and expression is a feeling like no other," she said. "After being diagnosed, I was told that I needed to fully stop ballet while in treatment. Because the cancer was in my femur bone, any stress or fracture to the area, would require immediate amputation. I was fortunate enough to have the tumor remain localized throughout the year and a half I had been dealing with the pain."
For Cassi, the disease had metastasized from her hip area and after a three-year battle, it had invaded every single bone and organ in her body, except for her heart. She had received over 50 units of blood and platelets during the many months of chemo, and she was grateful to each donor. Cassi and her story were the focus of a highly successful blood drive held in her honor during her senior year at Hemet High School where 200 units were collected.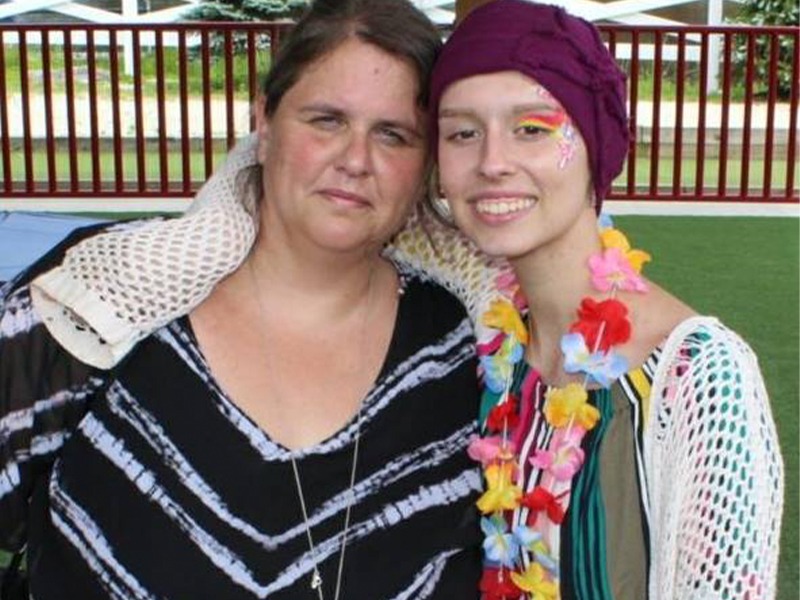 Sandra Valle said her daughter wanted to start the foundation the moment she learned how outdated the protocol was.
"At the time of her diagnosis, we learned that even with the advancements in many cancers there was no targeted therapy for Ewing Sarcoma," said Valle, of New York. "The only choice she had was chemo of the worst kind. The chemotherapy protocol used for treating Ewing Sarcoma has not changed in 30+ years and neither has the survival rate. We quickly realized that Ewing Sarcoma is so rare that not enough research is going into this 'Orphan Disease.' The main mission of the foundation is to raise funds for Ewing Sarcoma research."
Ellen Tichy and Sandra Valle share the same goal to bring more awareness to this disease and encourage all parents to treasure every moment they can spend with their children.
"We need a cure for Ewing Sarcoma and all childhood cancers," Valle said. "No family should have to go through this. Ultimately when you see your child fighting for their life, other things in life become trivial. Live your life daily like it is your last."
Chiara Valle said, "You will never meet a stronger and kinder heart than a child who has dealt with cancer, and those that I met during treatment serve as a constant reminder to being able to do anything you put your heart to. Don't take advantage of the little moments and be present in the moment."
When she founded the nonprofit organization in May of 2019, Valle included a butterfly into the foundation's logo, as a yellow butterfly is the symbol for Ewing Sarcoma and all types of bone cancer.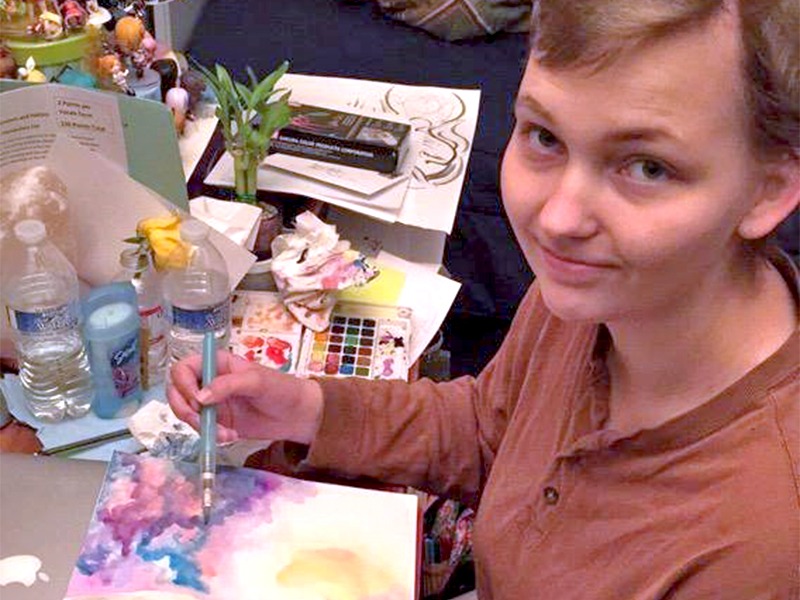 "Butterflies played a huge symbolic importance to me throughout treatment and continue to remain close to my heart," she said. "Butterflies can spread their wings and fly, and all childhood cancer patients should have the opportunity to show their wings, making their own impact on this world."
Valle also made sure to include the name Ewing Sarcoma in the foundation's title.
"Because it is a rare cancer, I feel part of the lack of awareness stems from the fact that people don't hear its name enough," she said.
Cassi's birthday will be a celebration with refreshments, donor gifts, artists and more to keep donors entertained while they are waiting to give the gift of life.
"Wear yellow and honor the memory of our brave, talented, deeply loved Cassi on her 21st birthday. She was named after the constellation, Cassiopeia, and she continues to shine bright in our hearts and memories," Tichy said. "This is an opportunity for anyone age 15 or older to help others during this trying year for all of us. This is the last LifeStream blood drive of 2020."
Blood can be tested for COVID-19 antibodies, so you will know if you can make a future life-saving convalescent plasma donation.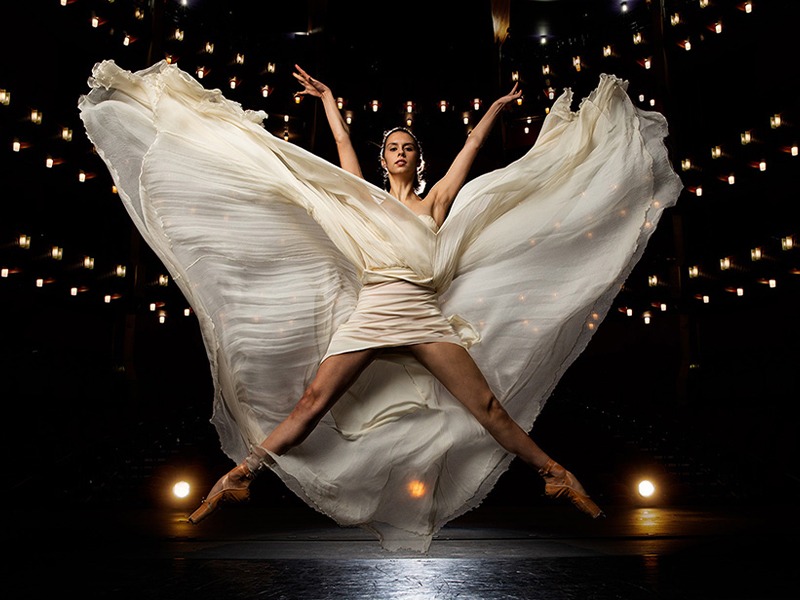 For appointments, please call 800-879-4484 or visit LStream.org. To donate blood in honor of Cassi Tichy, please use code REPLCT21. This code will be effective for future LifeStream blood donations.
Information, wingsforewingsarcoma.org.
-Diane A. Rhodes
Find your latest news here at the Hemet & San Jacinto Chronicle