Teacher Grants
CalRTA selects $100 grant winners
Christmas came early this year for three local teachers, bringing tidings of great joy in the form of $100 teacher grants, courtesy of the California Retired Teachers Association (CalRTA) Division 33, which serves Hemet, San Jacinto and surrounding communities. Vice President Sue Breyer says, "This year has been such a tremendous challenge for educators, our hope is that these $100 grants will help bring a little holiday cheer to these teachers and their students."
Laura Anderson, Jenna Spinali and Natalee Boggs each completed an easy online application form in November with hopes of winning one of three grants. CalRTA Division 33 holds drawings four times a year, in October, December, February and April, randomly selecting three winners from the list of applicants. During their December virtual holiday gathering, the names of three recipients were drawn from a pool of 50 applicants.
Laura Anderson is a veteran third grade teacher at Hemet Elementary school and is prepping her library for when students return to in-person instruction, adding books that have diverse characters and are more inclusive of the demographics of her campus. Anderson has been conscientiously working on this project over the past year. "The $100 gift will accelerate the process," Anderson says.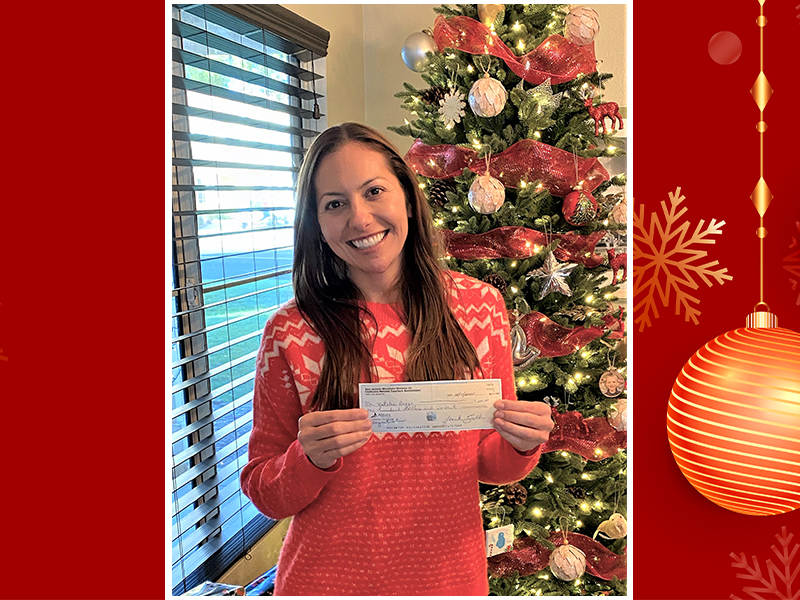 Fruitvale Elementary School teacher Jenna Spinali works with struggling readers in the primary grades at her Hemet school. She plans to use the $100 grant to purchase a book titled "Bridging the Gap" by Brenda D. Smith, which she's had on her wish list for a long time. "Many of my students have gaps in their phonemic awareness skills, so I hope the book will help me help them improve," Spinali says.
With her $100 Teacher Grant, Natalee plans to buy science goodies for her students at Murrieta Mesa High School! The funds will allow her to purchase lab supplies for them, such as Borax, plastic bags, paper bags, balloons, straws, droppers, baking soda, new slides for the microscopes, markers, dish soap and paper. Boggs was surprised she was selected and says, "My students and I are very excited!"
For more information about CalRTA Division 33's next teacher grant drawing in February, visit https://div33.calrta.org/scholarships-and-grants/ or access their Facebook group at https://www.facebook.com/groups/calrtadivision33 and watch for announcements.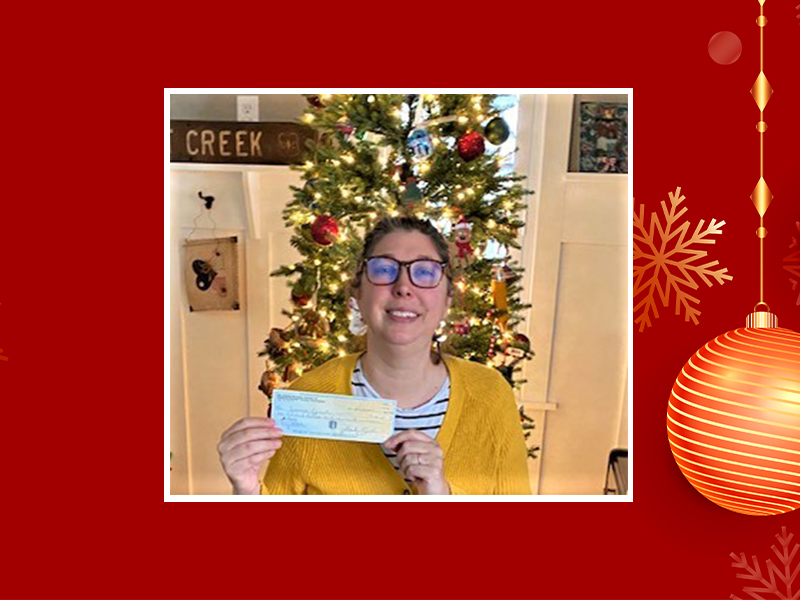 Sue Breyer • CalRTA Division 33 Vice President
Find your latest news here at the Hemet & San Jacinto Chronicle