Since the COVID-19 quarantine began, the Historic Hemet Theatre has postponed a total of 17 concerts, including the entire Season Two of their popular Tribute Mania Concert Series. But behind the scene at Hemet's performing arts center, progress is still moving forward with big plans for the future.
Financially, the quarantine situation has been stabilized with the help of a low interest Economic Injury Disaster Loan from the federal government and two $10,000 grants.
The first grant is from the Soboba Foundation as part of their 2020 Charity Golf Tournament. CEO Susan Carrier and Project Coordinator Ben Ortiz attended the brief socially-distant ceremony to accept the giant check on behalf of the Foundation.
In addition, a $10,000 grant was awarded to the Foundation by the Riverside County Nonprofit Assistance Fund, as part of a $5 Million CARES program to help nonprofits survive the impacts of COVI-19.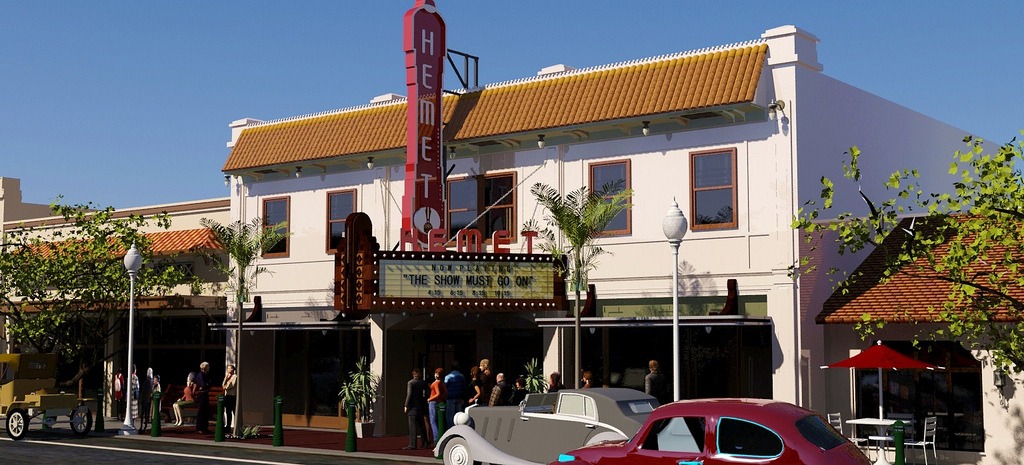 Meanwhile, plans for the renovation of the historic venue continue. In September, the City of Hemet gave final approval for HHT's architectural plans, including a complete renovation of the venue's interior and landmark marquee. Designs for the renovation were inspired by black and white photos from the 40's and 50's, including a return of a pointed marquee to the front façade. Before his passing, Downtown Deli's Steve Covington devoted hundreds of hours to the renovation of the theatre, creating a series of stunning computer images that have provided the vision for the project.
Teams of volunteers have used the closure to continue the work that Steve began on the lobby and auditorium. Restrooms are getting a fresh coat of paint and the floor of the auditorium is now a golden brown to coordinate with the new carpet.
In the lobby, a series of three wall murals have been added, including a stunning life-size painting of Marilyn Monroe. The floor-to-ceiling works of art are the creation of Dan Melendez, a man who has painted murals across the country, including many of the lifelike paintings in Bass Pro Shops.
Programming for the Tribute Mania Concert Series is already scheduled into the new year. In 2021, the Historic Hemet Theatre will celebrate its 100th Anniversary with a series of special events throughout the year.
HHT's Ticket Office and shows will resume once the Governor authorizes 50% occupancy. Watch for news of the reopening in the weeks ahead.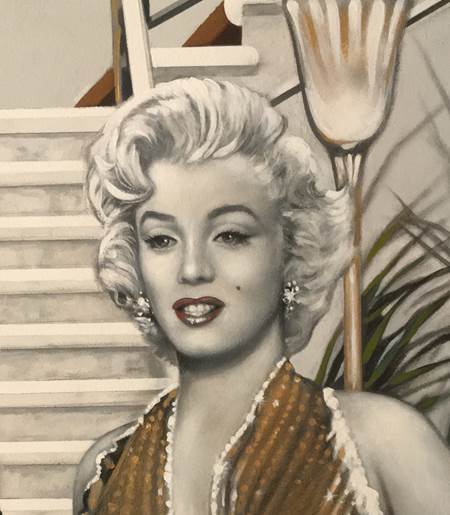 The community is encouraged to assist the Foundation with a donation to the Century Club. Donors will have their names engraved on a special plaque in the lobby honoring the members of the community that helped preserve the venue for generations to come.
To join the campaign to help keep HHT alive, visit the theatre's website, www.HistoricHemetTheatre.com, or Facebook page, www.facebook.com/HistoricHemetTheatre.
Find your latest news here at the Hemet & San Jacinto Chronicle