On Wednesday, April 15, 2020, the Riverside County Anti-Human Trafficking Task Force (RCAHT) received a tip from the National Human Trafficking Resource Center hotline regarding labor exploitation of a minor. During the investigation, it was learned a minor was smuggled into the United States under false pretense from another country. The minor was exploited via labor trafficking and debt bondage. After several months of investigation, the suspects were identified as Jose Moreno, 58 of Indio and Eva Portillo, 34 of Indio.
On Friday, December 18, 2020, RCAHT Task Force arrested Moreno and Portillo for human trafficking of a minor in the 81-300 block of Miles Avenue., Indio. Moreno and Portillo were transported to the county jail in Indio.
The Riverside County Anti-Human Trafficking Task Force is asking anyone with additional information to contact RCAHT Task Force Deputy Ernestina Contreras at (760) 836-1600 or call anonymously at (760) 341-STOP (7867) and reference incident # R201060008.
Report Human Trafficking activity or tips to the National Human Trafficking Resource Center Hotline at (888) 373-7888.
The eastern Riverside County Anti-Human Trafficking Task Force was formed in March 2020 to address crimes involving the exploitation of victims via force, fraud, or coercion in the eastern half of the Coachella Valley. These cases often involve the commercial sex trafficking of children, as well as incidents of forced labor, indentured servitude, debt bondage, or slavery. The RCAHT Task Force is a multidisciplinary task force that combines the investigative resources of both local and federal law enforcement. The RCAHT Task Force also provides victim services and education/outreach through partnerships with the non-profit groups Operation Safe House, Rebirth Homes, and Million Kids.
The law enforcement component of RCAHT is currently composed of the Riverside County Sheriff's Department, the Riverside County District Attorney's Office Bureau of Investigations, Homeland Security Investigations, the State Department's Diplomatic Security Service, the Federal Bureau of Investigation, the Riverside County Probation Department, along with part-time participation of the Hemet Police Department, Riverside Police Department, and Desert Hot Springs Police Department.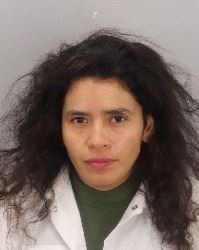 For media inquiries regarding this incident please contact the Media Information Bureau.
Find your latest news here at the Hemet & San Jacinto Chronicle