(San Jacinto Unified School District)
A school district that's winning, winning, winning…
Megan Cope Elementary Unveiling New School Community Little Library

SJUSD's Megan Cope Elementary will unveil a new 'little free library" for their school community on Friday, November 15, at an 8:45 a.m. at Pep Assembly.

"We heard about the 'Little Free Library' program, and knew at once that we needed to have one!" explained Principal Tye Allenbrand. "It features a cute little outdoor wooden box for a 'take a book, return a book' free book exchange," he noted. 

Little Free Library is a registered nonprofit organization committed to fostering neighborhood book exchanges and promoting the love of reading, creativity and building community. Megan Cope Elementary School's little library will be located outside the school campus fence but regularly monitored by staff (and cameras!) to ensure the books stay protected from the elements and are ready for reading enjoyment. 
San Jacinto Unified's AFJROTC Unit Receives 'Exceeds Standards' Grade
The Air Force Junior Reserve Officer Training Corps (AFJROTC) at SJUSD's San Jacinto High School earned an overall unit assessment score of "Exceeds Standards," the highest rating attainable during their evaluation on October 28, 2019, by the Headquarters AFJROTC under the U.S. Air Force. 


"The cadets were very impressive and displayed exemplary pride in their unit," stated Col. Bobby C. Woods, Jr., Director of the HQ AFJROTC in his recent letter of congratulations. San Jacinto High's unit was evaluated by Col. (Retired) Ben Young, Jr., to provide feedback on their performance and assess their compliance with Public Law, Department of Defense and Air Force Instructions, and the written agreement that exists between SJUSD and the Air Force.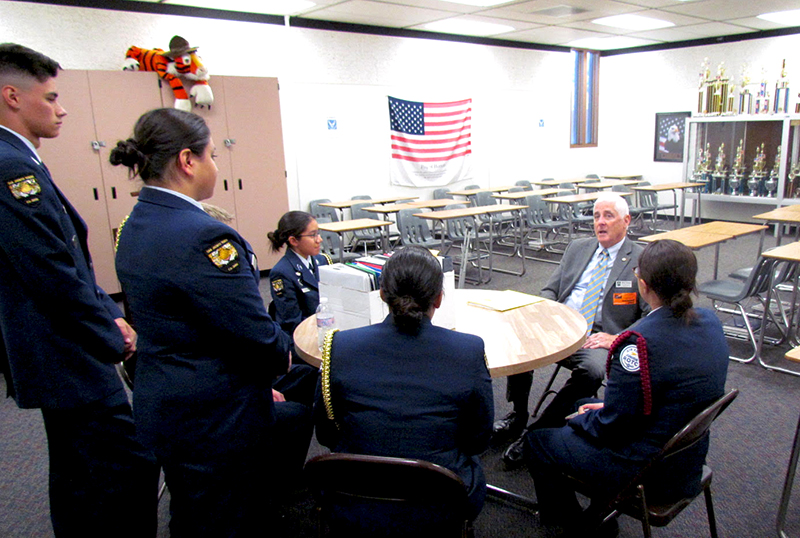 Instructors Lieutenant Colonel (Retired) Michael B. Howard, Senior Master Sergeant (Retired) Richard J. DeMarti, and Senior Master Sergeant (Retired) Troy L. Loar were all noted as exceptional role models and providing a quality AFJROTC program. "The strength of our program is reflected in the instructors. I had no doubt that the inspection would reflect their hard work and dedication to our cadets," shared Principal Courtney Hall. She added, "Our cadets are amazing individuals who we are proud to have represent San Jacinto High School. We look to them for inspiration and for examples for all our students to follow. I couldn't be more proud of each and every one of them and am so pleased that this inspection validated what we already know to be true about them!" 


The district agrees that the AFJROTC citizenship program is making a positive impact on the cadets, the school and the community. "Our ROTC is an amazing place of connection for our students where character, honor and professionalism are evident in every cadet," said Superintendent Diane Perez. "It has provided hope and opportunities to students, many of whom have gone on to college and to be successful, contributing members of our community," she continued, "and I am from an Air Force family and wholeheartedly support this incredible program." 


San Jacinto High's AFJROTC unit was established in 2001. In addition to grade-level specific classes, cadets engage in social events, community service opportunities, field trips, exposure to remote-controlled aircraft and model rocketry, along with other extracurricular activities.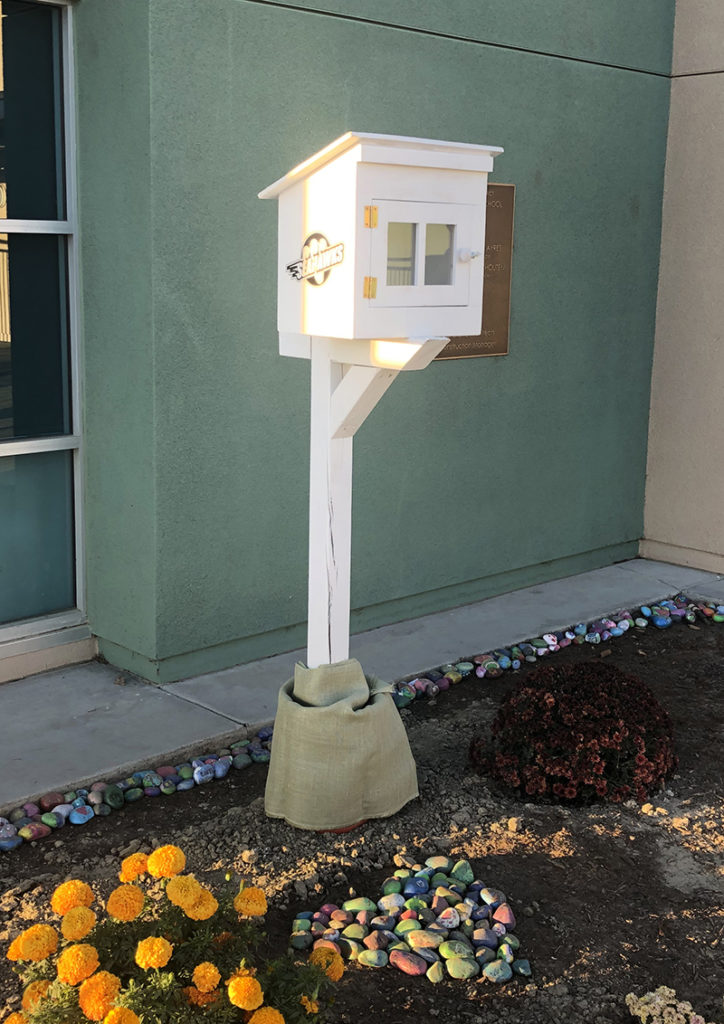 A significant advantage of selecting the AFJROTC learning pathway is earning a certificate of training or a certificate of completion after two-three successful years in the program, which means advanced rank (and pay) if enlisting in the armed forces after graduation. Cadets serving as an officer in the program have an advantage when competing for appointments to service academies and when applying for ROTC scholarships to colleges and universities. For more information about the San Jacinto High AFJROTC program, please contact Col. Howard at (951) 654-7374 or [email protected].
Find your latest news here at the Hemet & San Jacinto Chronicle
Search: San Jacinto Unified School District