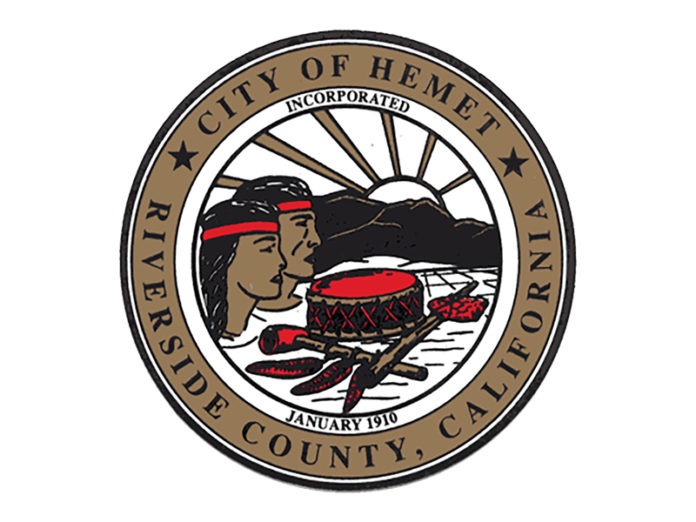 When the Hemet City Council called for a special meeting on this past Tuesday afternoon, the agenda called for 3 items: A, B, C all in executive session. 1 – Evaluate Performance, 2 – Fire personnel and 3 – seek a replacement. Although not stated, every reporter and speaker in attendance knew what was really going on. The council was meeting to evaluate the performance of City Attorney Eric Vail and to consider hiring a new city attorney.
For several years Attorney Vail has been the subject of criticism in Hemet. Too expensive, conflict of interest, etc. Whatever the apparent reasons, many taxpayers as well as city officials were unhappy with his performance. The new council members promised reform and citizens in attendance were there to see that they kept their words.
Before the council went into executive session behind closed doors, four women rose to express their concerns and urged the council to dismiss the current city attorney.
Ann Smith stated, "The money being paid to Vail could be better spent on other things."
Marianne Derouon, a sometimes thorn in the sides of the council – echoed the commentary of Ms. Smith as did longtime downtown property owner Judith McPherson. However, the most sizzling commentary came from former city council candidate Stacie Olson who came to the podium with facts and figures.
Ms. Olson began, "Over the past twenty years, I conservatively estimate that taxpayers of Hemet have paid the law firm of Burke, Williams, and Sorrenson (Vail's law firm) $35 million dollars. I commend Mayor Meyer for placing this matter at the top of her action list."

To substantiate her claims Ms. Olson enumerated the following facts gathered from nearby communities to support her argument:
* Temecula (population 115,000) pays their city attorney $780,000 annually
* City of San Jacinto (population 50,000) pays their city attorney $522,000 annually
* City of Menifee (population 100,000 and rapidly growing) pays $786,000 annually
* Corona (population 170,000 – twice the size of Hemet) $1,350,000 annually
* Hemet (population 80,000) forks out in excess of $2,000,000 per year for Mr. Vail.
The council retired to chambers for an hour and like a courtroom jury returning with a hung jury, the council returned solemn-faced. Mayor Meyer declared the council back in public session and with one line stated: No decision. Continued to the next council meeting. No date was given, although the next regular meeting would have been next Tuesday, but that is not on the calendar until later on.
-Ann Smith Contributed to this story
rustystrait@gmail.com
Find your latest news here at the Hemet & San Jacinto Chronicle